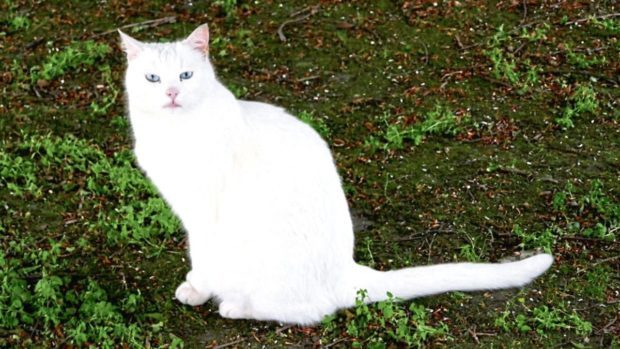 Aberdeen University's favourite feline, Buttons, has been voted one of Europe's cutest cats in an international ranking of campus animals.
The cat received the title after a poll conducted by Study.EU.
Buttons – a white tomcat – is recognised by students across the campus and known to often spend time near the university's philosophy department.
Study.Eu, which offers information on English-taught study programmes in Europe, chose the puss based on his "political ambitions".
Earlier this year Buttons was nominated by students to become the university's new rector, a position once held by Sir Winston Churchill.
His supporters claimed that since the cat was "apolitical" and "fluffy," he would have been the "ideal candidate".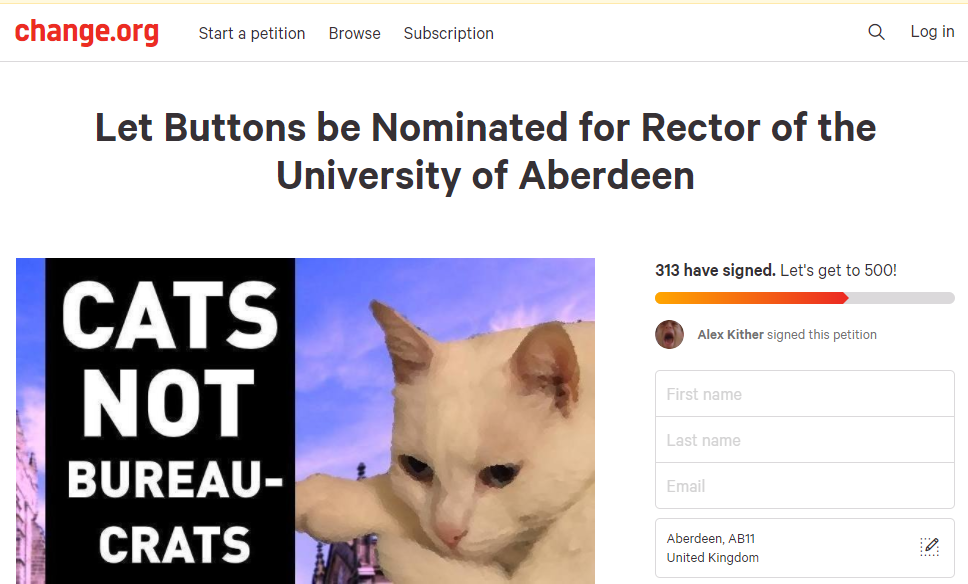 However, the nomination was rejected because the cat did not meet the requirements under charity regulator OSCR's guidelines for being a charity trustee.
Buttons remained positive after the defeat, and former campaign manager Alex Kither said:  "He spends a lot of his time on campus, trying to get food and attention from anyone who passes him."
Buttons won the award alongside Pebbles (University of Essex), the Library Cat (University of Edinburgh), Dennis (University of Buckingham) and CampusCat (University of Augsburg).