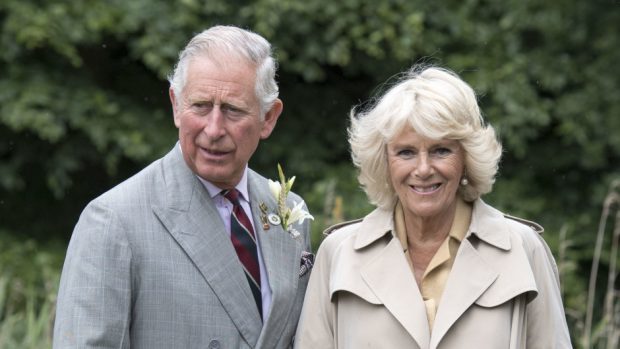 The Duchess of Rothesay will be attending the world premiere of a new work by renowned composer Paul Mealor.
Paul Mealor, chair of the composition department at Aberdeen University, will see his latest work, 'Requiem: The Souls of The Righteous' performed by the National Youth Choir of Scotland and the Royal Scottish National Orchestra.
The duchess will join the audience at St Mary's Cathedral in Edinburgh to listen to his composition, which is inspired by this year's centenary of the end of the First World War.
Professor Mealor said: "I am delighted, honoured and humbled that Her Royal Highness The Duchess of Cornwall – known in Scotland as The Duchess of Rothesay – will attend the world premiere of my 'Requiem: The Souls of The Righteous'.
"I was acutely aware of the need to create something that not only commemorates the centenary of the end of World War One but that is reflective and considers how people today think about conflict."
His music will be performed with words from esteemed poet Grahame Davies, whose inspiration came from reading letters sent between soldiers and their family members during the war.
Professor Mealor added: "In this centenary year, it is important that we do remember the impact not only of the war but how it has shaped our relationship with peace.
"From Aberdeen University there was a battalion of young men who never came home and whose names are inscribed in our chapel.
"As a teacher, it is hard to look at my students and imagine them having to face such horror at such an early stage in their lives.
"I hope the requiem can provide a lasting university tribute to the courage they – and the millions of others from across all nations displayed – and to the ongoing struggle for peace."
Tickets for Professor Mealor's concert sold out within days of being released, but there will be a chance on Remembrance Sunday to listen to a 40-minute-long broadcast of the requiem on Classic FM.