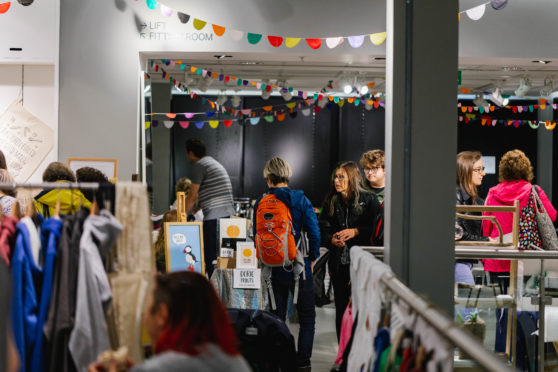 Crafters, confectioners and collectors will come together as part of a series of markets being held at the St Nicholas Mall.
The festive-themed markets, which are run in partnership with Look Again, part of Gray's School of Art at Robert Gordon University and the Bon Accord Centre, aim to support local enterprises and showcase the range of produce in the region.
The FINE Christmas Market kicks off the festivities today and features local companies including distillers, craft bakers and specialist tea and coffee merchants.
Thereafter, the Etsy Made Local market will return to the Granite City between November 29 and December 2, when local crafters will bring their wares to the St Nicholas Mall.
Between December 6 and December 9, the final market, 'The Christmas Collective', will bring together both the FINE market vendors, Etsy sellers and other local designers.
Craig Stevenson, Bon Accord Centre Manager, said: "We are very much looking forward to welcoming the pop-up festive markets to the centre in the lead-up to Christmas.
" It is important to us to deliver a diverse shopping experience and support local cultural initiatives and we are delighted to work with partners Look Again and RGU to provide space to showcase the rich and diverse range of local businesses."
Susan Yule, co-founder of Hungry Squirrel, a Peterculter-based company, will be taking part in this year's FINE Christmas market.
She said: "Aberdeen has got a really exciting range of food and drink producers and this event allows everyone to showcase their produce to the local community."