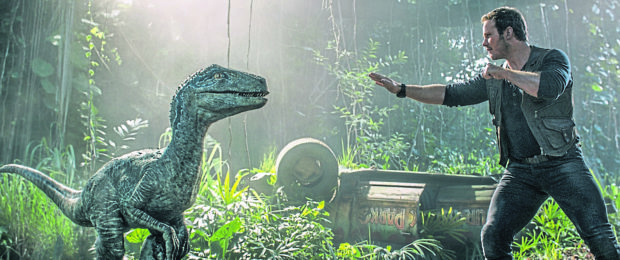 More than 1,000 dinosaur enthusiasts are being treated to a sold-out, hit stage show which airs at Aberdeen University this weekend.
So You Think You Know About Dinosaurs, a TechFest production, will explore the deadliest of prehistoric animals and stars dinosaur aficionado Professor Ben Garrod.
The professor, a renowned TV presenter and author, said: "I'm really looking forward to coming to Aberdeen this weekend to talk about some of history's most deadly predators like the Tyrannosaurus Rex, the Allosaurus and the Spinosaurus."
"It's hard to believe these creatures once walked and swam over ground that we walk on every day. In the show, I will share lots of interesting facts and stories and we'll all test our knowledge on these amazing animals."
The interactive show will be presented in the morning and afternoon at the university's Art Lecture Theatre today.
Jill Murray, events manager for Aberdeen University, added: "We can't wait to welcome Ben to Aberdeen and to learn all about these amazing dinosaurs.
"With a sell-out crowd, we know it will be a roaring success."