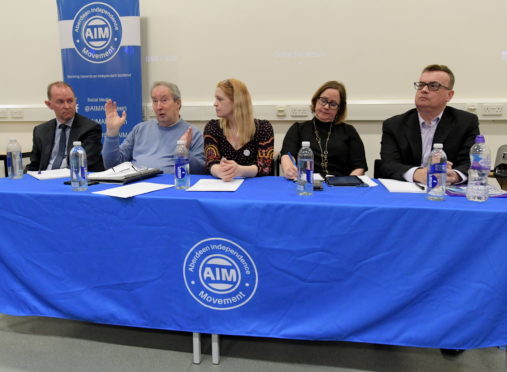 Aberdeen has lost its focus on being the energy capital of Europe, it has been claimed.
At an event last week, a panel stated that the £250m city region deal made a "mistake" in funding the Oil and Gas Technology Centre (OGTC) which is a "barrier" to renewables.
The claims came from Peter Strachan, an energy professor at Robert Gordon University, and Dick Winchester, who is on the Scottish Government's energy advisory board.
The OGTC responded by pointing to work it does in renewables with electric power, tidal energy and that it is developing a long-term business case for repurposing offshore infrastructure for hydrogen generation.