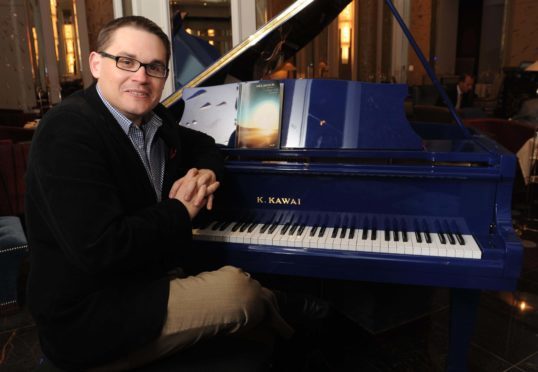 The Aberdeen premiere of the first requiem by a north-east royal composer will be held this week.
Paul Mealor's 40-minute piece, Requiem: The Souls Of The Righteous, will be performed by the Con Anima chamber choir and orchestra on Saturday.
It was composed to mark the centenary of the First World War and was first heard by audiences in Edinburgh last year.
And Prof Mealor, chair of composition at Aberdeen University, has said the acoustics of St Machar's Cathedral will bring the piece to life like it has never been before.
"It is wonderful to be able to bring my first requiem to the city in which I live and work," he said.
"The Souls Of The Righteous was very well received in Edinburgh as was the associated broadcast on Classic FM but this time I will be conducting the performance for the first time and that will bring another dimension, as will the talents of Con Anima.
"St Machar's Cathedral is an exceptional venue and its acoustic properties are second to none. I hope people will enjoy sharing in this reflection of peace."
Prof Mealor was previously selected to write a lullaby for the first child of the Earl and Countess of Strathearn, William and Kate.
He also penned the 2011 Christmas number one single Wherever You Are, which was performed by the Military Wives Choir and Gareth Malone.
For information and tickets visit aberdeenperformingarts.com