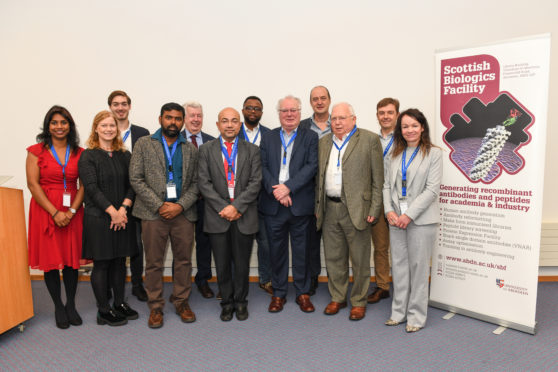 Aberdeen University is celebrating a milestone 10-year anniversary with plans to launch a new drug facility in India.
Aberdeen's Scottish Biologics Facility (SBF) has helped create diagnostic and therapeutic methods for diseases such as Alzheimer's, cancer and arthritis.
The group started with a grant of around £90,000 but has since grown and has become key in developing new therapies and bringing them to market.
Aberdeen University is now considering plans to open an equivalent facility in India, staffed by former members of the SBF in the near future.
Professor Andrew Porter, professor of medical biotechnology at the university and director of the SBF, said: "We were born originally out of the Scottish Funding Council's pooling exercise to encourage Scottish Universities to work together.
"Over the years we have developed the SBF into a facility with one foot firmly in academia, with collaborations across Scotland and throughout the UK and a continued commitment to scientific excellence, and the other foot in the business realm, capable of being a "drug-engine" and the start point of a treatment's long journey to clinical approval.
"After starting off with a modest funding budget we have, over the last 10 years, secured millions of pounds of grants and spun out highly successful biotech companies."