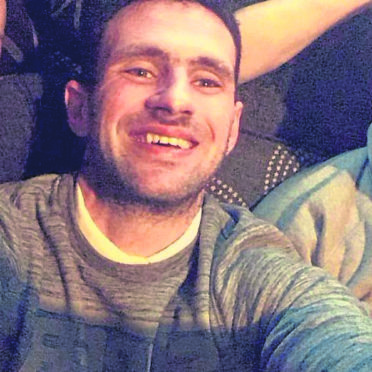 A bungling thief was caught red-handed after he woke his neighbours using an angle grinder on the safe he had just stolen from a local charity.
Darren McCann, 29, from Fort William, also wrote a note to himself about the break-in to remind him to take bolt cutters to the New Start Highland premises on the Ben Nevis Industrial Estate.
McCann, of High Street, admitted housebreaking and theft of property from the charity when he appeared at Fort William Sheriff Court.
He entered the charity's premises on September 3 last year using bolt cutters. He then removed a safe and other items from the shop before taking them by car to the rear of his home.
He then set about breaking into the safe at 3.20am – but police were contacted by two neighbours who were alarmed by the noise. When officers arrived, they found McCann, a roofer to trade, breaking into the safe.
Police also found a holdall with a quantity of cash inside it, items from New Start, a spanner, bolt cutters and screwdrivers.
Fiscal depute Rowena Carlton said: "This was an offence from a charity that was reselling furniture and household goods to support its work.
"When officers arrived at the accused's property he was at the back of his vehicle with a saw and a safe door.
"When officers went to New Start Highland they found the security gate chain had been forced open with bolt cutters."
After a trial yesterday, McCann was found guilty of a separate housebreaking with intent to steal in Fort William on June 2 last year.
McCann's defence lawyer argued blood found at the scene of the break-in with his DNA on it was there from a paper cut up to six or seven years earlier when he was helping out the previous owner of the shop.
Sheriff Eilidh MacDonald said she did not believe McCann's evidence and found him guilty.
She deferred sentence for the two housebreaking offences, and on two driving offences which he had previously admitted, until next month.
She said: "These are serious charges and we will need to get reports. When the case calls again we will be considering all options available to us."