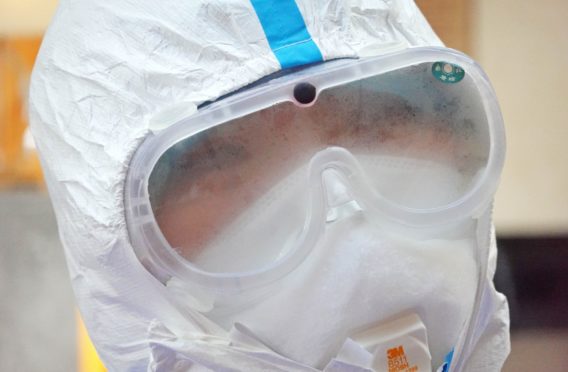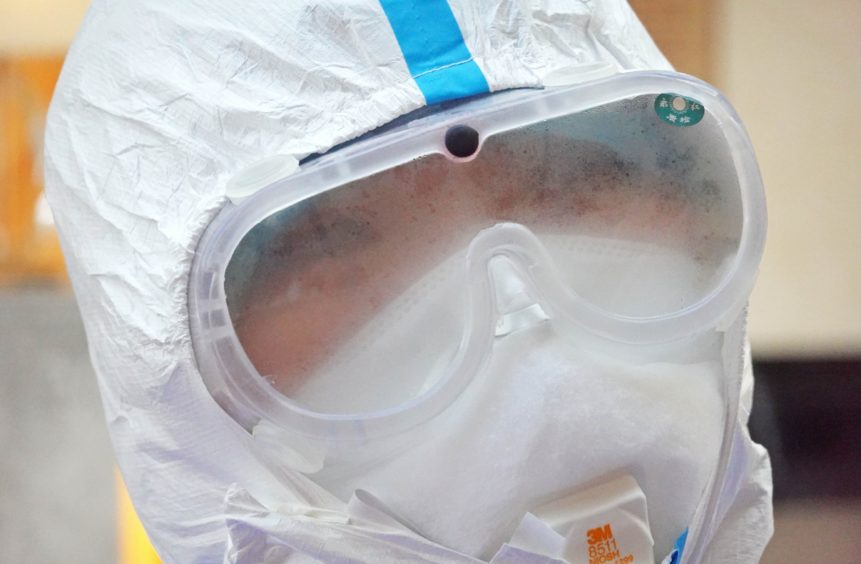 The coronavirus has spread from Wuhan in China to countries across the world, with more than 80,000 confirmed cases and nearly 3,000 deaths worldwide.
As the virus starts to make its presence felt in Europe, and is already forcing the cancellation of high-profile events as authorities try to limit its spread, we spoke to Professor Hugh Pennington, a leading microbiologist who is based at Aberdeen University, for his take on the key questions.
Has the spread of the virus entered a new phase in Europe?
"It will all depend, in terms of Europe, whether they can really keep a grip on the Italian situation. In some ways more worrying than that – because there is a reasonable chance the Italians will get a grip on it, although time will tell of course – but Iran is more worrying, in the sense that cases have occurred there and how good are they going to be at knocking it on the head.
"It's got into Afghanistan and places like that. It has got into Iraq. I mean it wouldn't be necessarily any more of a threat to us in Scotland, but it might help the virus get firmly established. Because in China, what the Chinese have been doing ever since the beginning of the year seems to have turned the tide against the virus in that the number cases has been dropping for quite a few days, and it hasn't really taken off in other parts of China in any particularly significant way.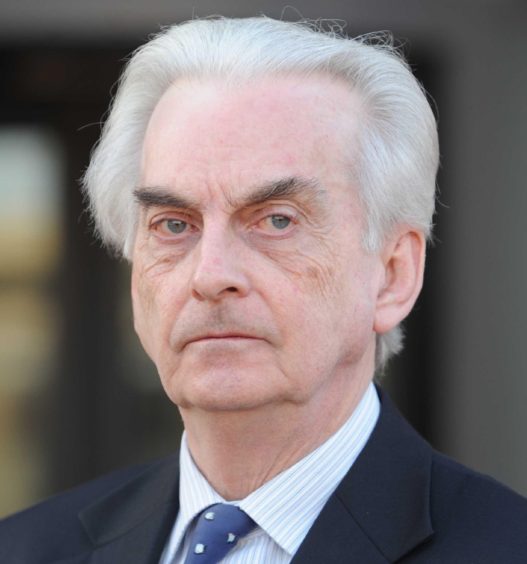 "So, at the moment we are still at the point of 'wait and see', particularly in Italy, whether they manage to get a grip on it there. And whether any of these other cases that have got out of there lead to outbreaks. But the fact that we know about these cases is in a sense good news. It means that wherever they are saying there is a case, they are having a test. And having a test means they are looking for it, and that means that once they find it, they can lock people up (in isolation)."
Did China's form of government enable it to respond quickly?
"Yes, I think that plus the fact they had a bad time with SARS — in the sense that it was clear that they didn't move anywhere near fast enough on SARS, and it got out and caused the outbreak. Rightly, they were criticised and I suspect they still feel a little bit sore about that, in the sense that if you try to cover these things up, you will get found out, because the virus will find you out. So there is no point in trying to cover these things up, because it will come out in the wash.
We are still doing the same contact tracing and isolation that we would do with smallpox in the 19th century."
"That (SARS) was about 17 years ago and the technology has moved on a lot since then. Although not so much the public health stuff — we are still doing the same contact tracing and isolation that we would do with smallpox in the 19th century. But the technology is much better."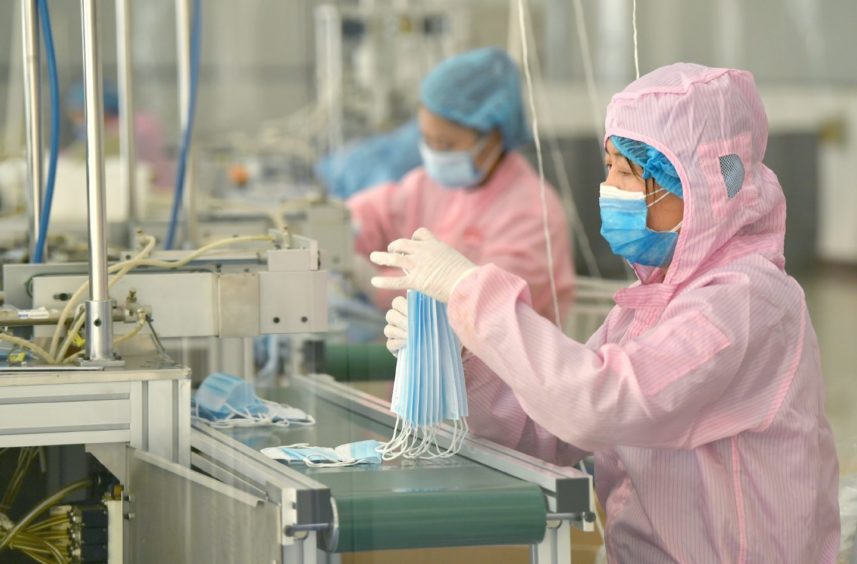 How was the test developed?
"What the Chinese did, they drew the virus very quickly once they suspected there was something strange going on. They had the virus growing in the first week in January and a few days later they sequenced its genome, which traditionally would have taken a hell of a long time. Now you can do it really very quickly. And on the basis of that you can develop the test almost immediately. What the Chinese did with the sequence information, they put it on the website, so it went out to the world instantaneously, the speed of light, and people like Public Health England were early in the game to develop the test almost straight away. We have it in Scotland as well, at Edinburgh and Glasgow.
If somebody's come from one these areas where the virus is on the move, like China or South Korea, or these towns in Italy that are in lock-down – they have really got to self-isolate."
"It's a fairly straight-forward test in that it's very accurate, you do it on spit, and it's very sensitive and it's really a big advance in the public health fight – you can get a test for the virus very, very quickly. You can't do it at the bedside, but there is talk of having a bedside test so if someone rings the NHS someone can come around and do the test with a bit of paper. They haven't got to that point yet, and that would speed things up even quicker.
"So one very significant advantage we have over even SARS is that we can find out if we've got the virus, and if we have, send the patient to really strong isolation. And the guidance from Matt Hancock (health secretary) today, if somebody's come from one these areas where the virus is on the move, like China or South Korea, or these towns in Italy that are in lock-down – they have really got to self-isolate. Or if they've come back from those countries and they feel a bit sick, with a cough or fever, they should self-isolate and get advice from the people who will come and take the sample. You can't make a diagnosis based on the symptoms because it is just like flu, and you know, this is flu season."
How does this virus compare to other outbreaks?
"Well it kills far fewer people than SARS did. I mean SARS killed about 10% of people infected, whereas this one is killing about 1%, and it's the sort of folk you would expect to have a hard time. It's the same group of people who are carried off by this group of people as are carried off by flu. So in that respect it's no different from ordinary, bog-standard flu — not pandemic flu, seasonal flu.
"People who are elderly, people who have got pre-existing lung disease, other chronic conditions, are the ones who have been harder hit, and we know that from the data that has been published since the beginning of the year. The big difference between this virus and flu is that for flu we have a vaccine, or a series of vaccine, and we have antivirals as well, which we don't have for this virus yet."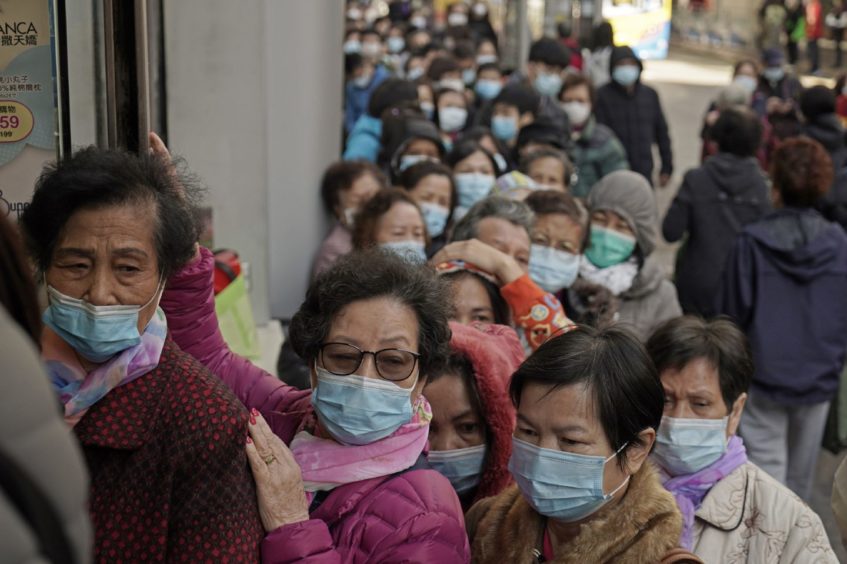 How soon will a vaccine be developed?
"They are working hard to get a vaccine and they are working hard to see if there are any drugs out there that might be able to treat. How long the vaccine will take to develop, and there will probably be more than one, is very difficult to say. There is a fair amount of optimism that we will have it quite soon.
"I would be slightly, not pessimistic because they will get a vaccine, but how long it will take to get it checked for safety, and how long it will take to get it tested for how effective it is, is another matter. And then of course you've got to make it and you've got to sell it."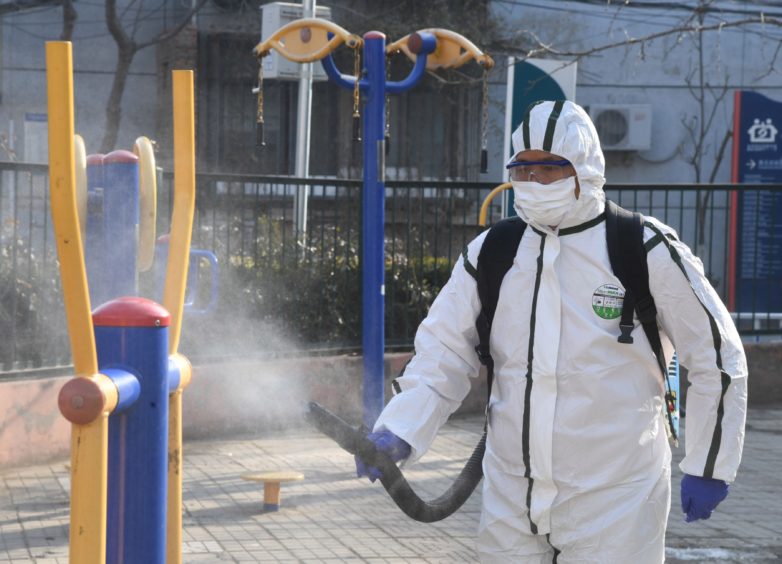 Is a vaccine the only way to stop the spread of the virus?
"If it gets well established, and we can't knock it on the head by all these control measures, we will need a vaccine, basically. So it will then go into the same box as flu really, except that moderately optimistic view would be that even if it did that, with a vaccine it might just be knocked on the head completely and disappear. Because that is what happened with SARS. SARS was controlled eventually and there was no vaccine needed to do that, it was controlled by these control measures, and it disappeared and hasn't come back since 2003 or 2004. The hope is that this virus will do the same.
"We might not need a vaccine in the sense that it might do that anyway if we are successful with these control measures, like they have done in China. And hopefully they will be successful in Italy, and they will manage to do that in Iraq and Iran and with all these other little outbreaks, these single cases that have happened here and there, will not lead to out substantial outbreaks. Then the virus might just disappear and go away.
So there is no need for anyone in the UK to panic?
"No there is absolutely no need to panic. From the UK point of view, and the Scottish point of view, the health departments are fully ready to respond, not just to what is happening now, but what might happen if there was a small outbreak. If the virus got in under the radar and caused an outbreak, which then came to light, a bit like the Italian situation, if that happened here I think we would be in a reasonable position to cope with that, so long as the number of cases was small. If it got bigger than that, well we would then be hoping for the vaccine. But it's too early to tell.
I think we would be in a reasonable position to cope."
"At the moment there doesn't seem to be any importation into the UK that we don't know about. There have been these handful of cases down south, with people who were in isolation, and there is a programme going on down south of testing people on spec, people who come into GP surgeries and have flu, they are testing them to see if the virus is doing the rounds without anyone knowing about it. That will give us very useful information to know if we are spotting all the cases, or whether there is something lurking under the radar. That's all very good news, in sense of control measures."
Could schools and major public events be shut down?
"Put it like this, we can't do anything more than we are doing at the moment that wouldn't be totally disruptive. There is absolutely no point in closing schools or shutting down football matches. The problem about doing all these closures is you've got to have a plan for when you are going to open them again – because you can't just close schools forever. So that's the sort of think that I'm sure will be going on, because we've had in the past where we have done things like that and haven't had a long-term plan. I'm sure they are thinking about that because they don't want to create mayhem in terms of business or in terms of social lives and so on, unnecessarily, when there is absolutely no need.
They don't want to create mayhem in terms of business or in terms of social lives and so on, unnecessarily."
"There is a need to have a plan in case you have to do, but there is no need to actually do it. And you know, keep the public very well informed, and I'm sure the public understands, this is not something that is going to happen every day of the week."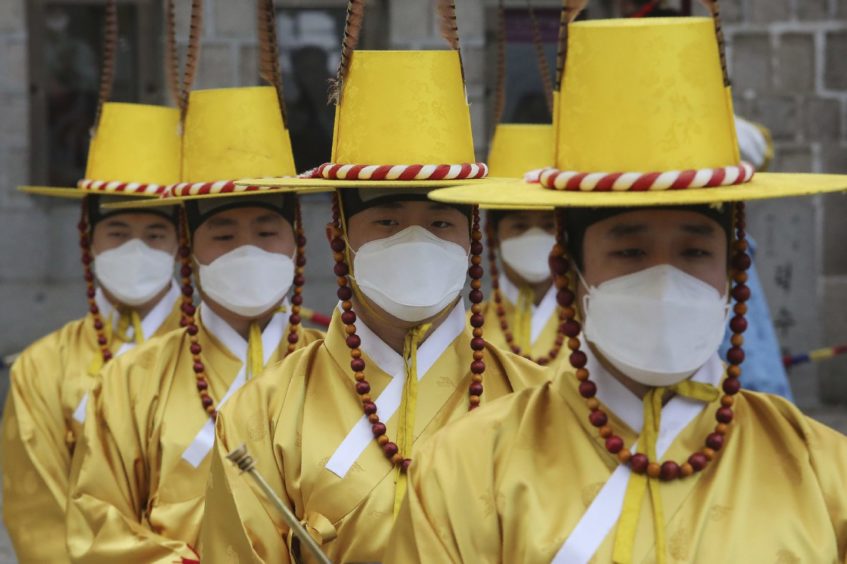 How does a new virus appear like this?
"Well, the theory about it is, based upon what has happened in the past with other coronaviruses, the SARS for example, is that it is probably a normal bug in bats. The bats then infected civet cats, which is food delicacy in China, and they were sold in these wet markets, where they have live animals in these trading places. The virus gets itself from bats to civet cats and then to people. It wasn't a virus that would go straight from bats to people, there was an intermediary. We know that the MERS virus, which is another coronavirus, probably started in bats as well and then went to camels.
"It's an example of an evolutionary process that these viruses seem to happen from time to time. It doesn't happen very often. Coronavirus has been around for a long time. It was discovered in the 1960s. Even then, before we knew they infected people, that there were other coronaviruses. One of the commonest causes of the common cold is a coronavirus, but we don't bother testing for it because there is nothing we can do about it. These coronaviruses infect other animals like birds and mice, there is a whole family of them.
Coronavirus has been around for a long time. It was discovered in the 1960s."
"If we see off this particular virus, and I'm hoping we will, sooner or later another one will appear. We would be better ready for it than we were with the SARS because what has happened with this particular virus. The speed of response to it causing problems in China was very, very rapid. I know some people have been critical of China but I don't really share that view. China has done a very good job, in the sense that as soon as they knew there was a new problem, they got a grip on that, found out what the virus was, sequenced it and they published the information very quickly, so that the rest of the world could develop a test and find out what is going on."