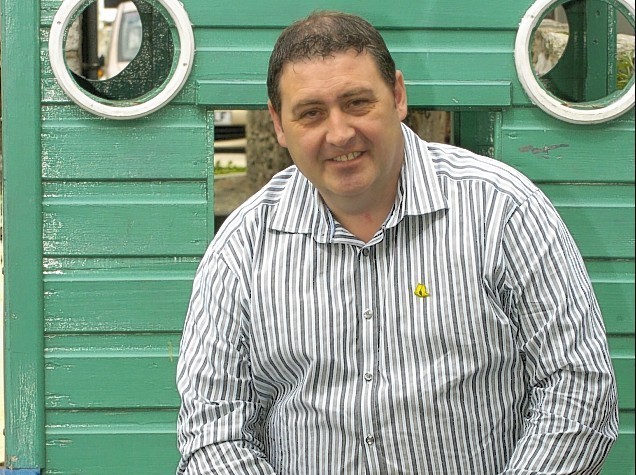 Research by a north-east university has revealed more than 90% of UK fishermen will vote for a Brexit in the European Union referendum.
The survey found more than three-quarters of the skippers who took part anticipated being able to catch and land more fish outside of the EU.
It also revealed few were concerned about the potential detrimental impact of a Leave vote on export sales.
Dr Craig McAngus, a politics lecturer at Aberdeen University, who led the study, said he had expected an above-average number in favour of leaving, but not one as high as 92%.
Peterhead-based skipper Jimmy Buchan, who starred in the BBC's Trawlermen TV series, told the Press and Journal he would love to meet the other 8%, adding: "I have not seen or heard of them."
Of that number, 5.3% said they were undecided, with just 2.6% indicating they would vote for Remain.
Northern Isles MP Alistair Carmichael acknowledged the Common Fisheries Policy (CFP) had been a "remote and centralised disaster" for years.
But he insisted it was changing and the involvement of fishermen in fisheries management could "only be a good thing".
The findings come from an online survey sent to fishermen, skippers and boat owners across the UK asking them about the EU and how they intend to vote on June 23.
Amity II skipper Mr Buchan said he did not believe the "political masters" would take any notice of fishermen's "dismay at over 40 years of dictatorship from the EU", adding: "We will be cast aside as expendable by all mainstream parties."
But former Scottish secretary Mr Carmichael insisted: "Whether in or out of the EU we shall still need to co-operate with other North Sea countries in managing fish stocks."
Dr McAngus agreed it was "too simple" to equate not being subject to the CFP with an "automatic and straightforward benefit" to UK industry, also pointing to the uncertainty surrounding what Britain's relationship to the EU and single market would be in the event of a Leave vote.
France, Spain and Ireland bought more than 140,000 tonnes of UK fish in 2014-15, accounting for 36% of the total tonnage exported to the UK's top 20 export markets, he added.
o Most of the 114 responses received were from individuals who skipper and-or own a boat over 33ft. This number represents just under 10% of the 1,242 registered vessels over 33ft recorded by the UK Government as of June 2016.
o The north and north-east delivered a high proportion of respondents with boats registered in Banff, Buckie, Fraserburgh, Peterhead and Lerwick.