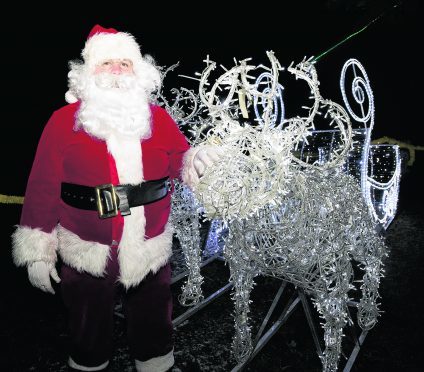 Take the family along to the Winter Wonderland at Whin Park, Inverness.
Throughout the year, Whin Park in Inverness is a special place to spend time with the family, but every December, it becomes somewhere truly magical to visit.
Here, families, especially those with little ones, can get into the festive spirit as the park is transformed into a beautifully illuminated Winter Wonderland.
Last year's event, which had to be rescheduled due to flooding at the park, which is next to the River Ness, attracted more than 13,000 visitors and feedback suggested it was the best show yet, which has encouraged the organisers to make it bigger and better this year.
Running from today, Friday, December 16, until Sunday, December 18, visitors will have a chance to meet Santa and his reindeer, take a walk around the park and see it in an entirely new light thanks to the first-class illuminations; burn off excess energy on the park's play equipment; meet some of their favourite characters such as The Minions; say hello to the Ice King and Queen, and have a go on the children's funfair rides.
The event is a highlight of the city's Winter Festival programme.
Provost Helen Carmichael said: "Since our Winter Festival was launched at the end of 2008, it has made a significant contribution towards making Inverness a more enjoyable place to live and provided a significant boost to the local economy by attracting visitors from far and wide to our city. It is wonderful to see just how much enjoyment each of our events generates and to see how much they are appreciated by everybody.
"Every time thousands of spectators decide to wrap up warmly, gather together and have a great time, it makes months of effort seem worthwhile. As I am sure everyone appreciates, it takes more than a little talent, dedication and imagination to bring outdoor venues like Ness Islands, Whin Park and even the council HQ car park to life on the coldest and darkest of nights.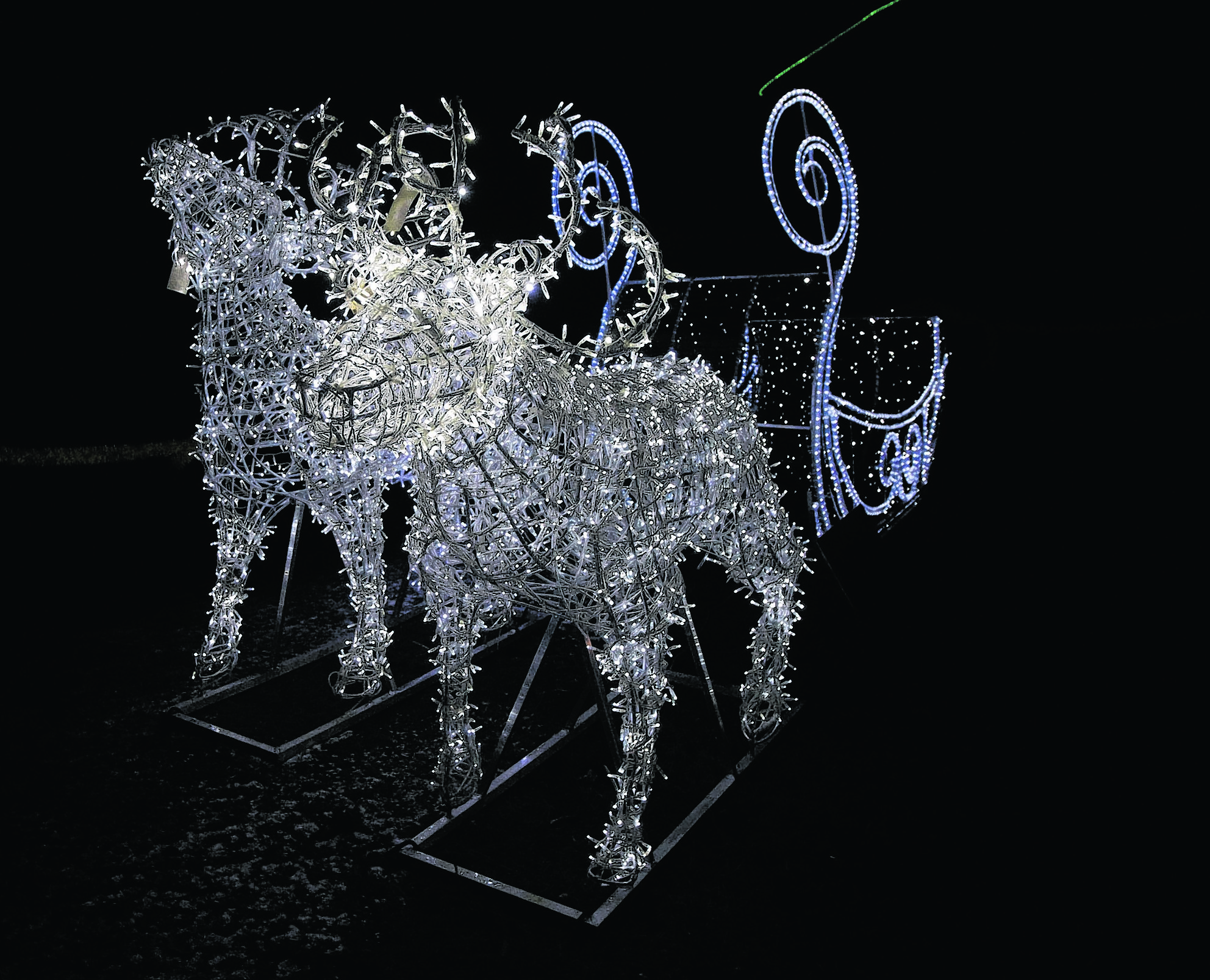 "From the BID Street Festival to our much-loved Hogmanay Show, I hope that everybody will get a great deal of pleasure experiencing what Inverness has to offer as 2016 comes to a memorable close."
Gerry Reynolds, Inverness events manager for the Highland Council, said:
"This year, the Winter Wonderland lighting will be a little bit different but will include a mixture of old favourites and new items. We're also bringing back the walk-on-water balls – giant inflatable balls which let visitors experience the park's boating lake in a fantastic new way.
"Visitors will also get the chance to take a quick selfie with Santa, while there will be stilt walkers and lots of new surprises.
"It's an excellent event for little ones and a great chance for people to take photographs. If we're lucky, the wind will drop and the boating lake will take on the appearance of a giant mirror which creates beautiful reflections for the photographs.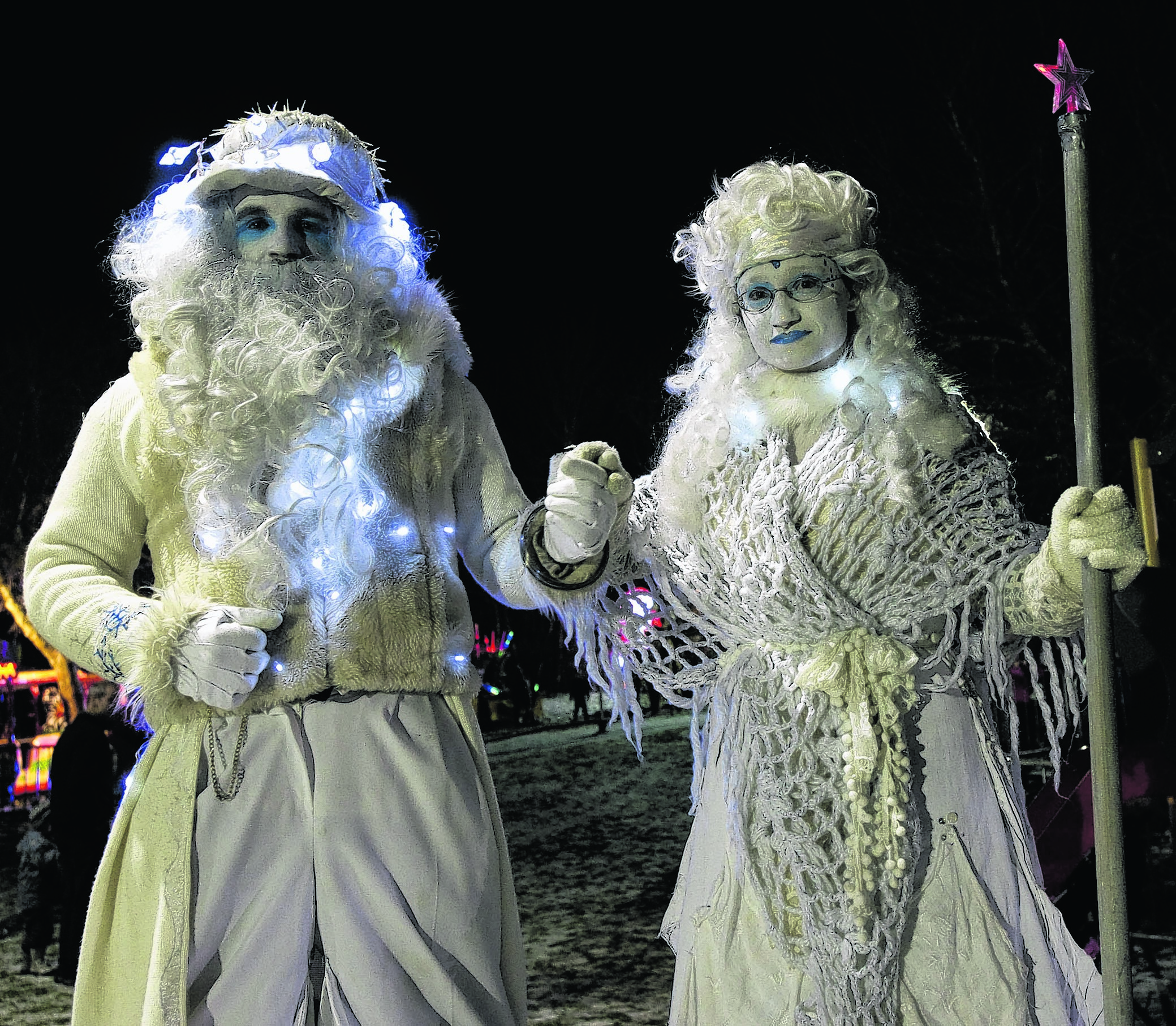 "The event is free to attend, the only thing you pay for is any carnival rides you want to try, and any food or drinks you buy from the kiosk at the park.
"It's a hugely popular, lovely event and a lot of people travel great distances to attend as a visit to the Winter Wonderland is often doubled up with a trip to the pantomime at Eden Court and Christmas shopping in Inverness."
The event runs from 6pm-9pm on Friday, and from 4pm-7pm on Saturday and Sunday. Those attending are advised to park vehicles near the Bught Park, and walk the short distance from there to Whin Park.
"Wrap up warmly and come along and experience what is a great free family event," said Gerry.