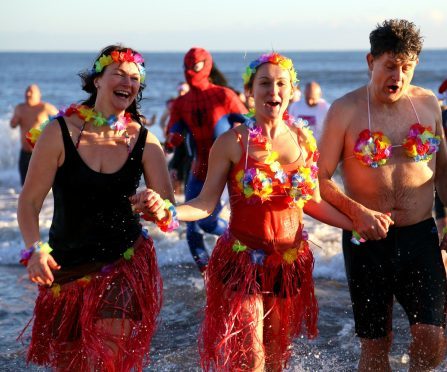 Chase the cobwebs away with a bracing dip – or cheer on those brave enough to take the plunge.
The presents have been unwrapped, the big dinner has been demolished and you might just be feeling a little stir-crazy and in need of some fresh air to blow away the cobwebs.
If you're feeling really brave, you might want to consider taking part in one of the "nippy dip" or "loony dook" events – where hardy souls steel themselves to take a quick dip in the always chilly North Sea.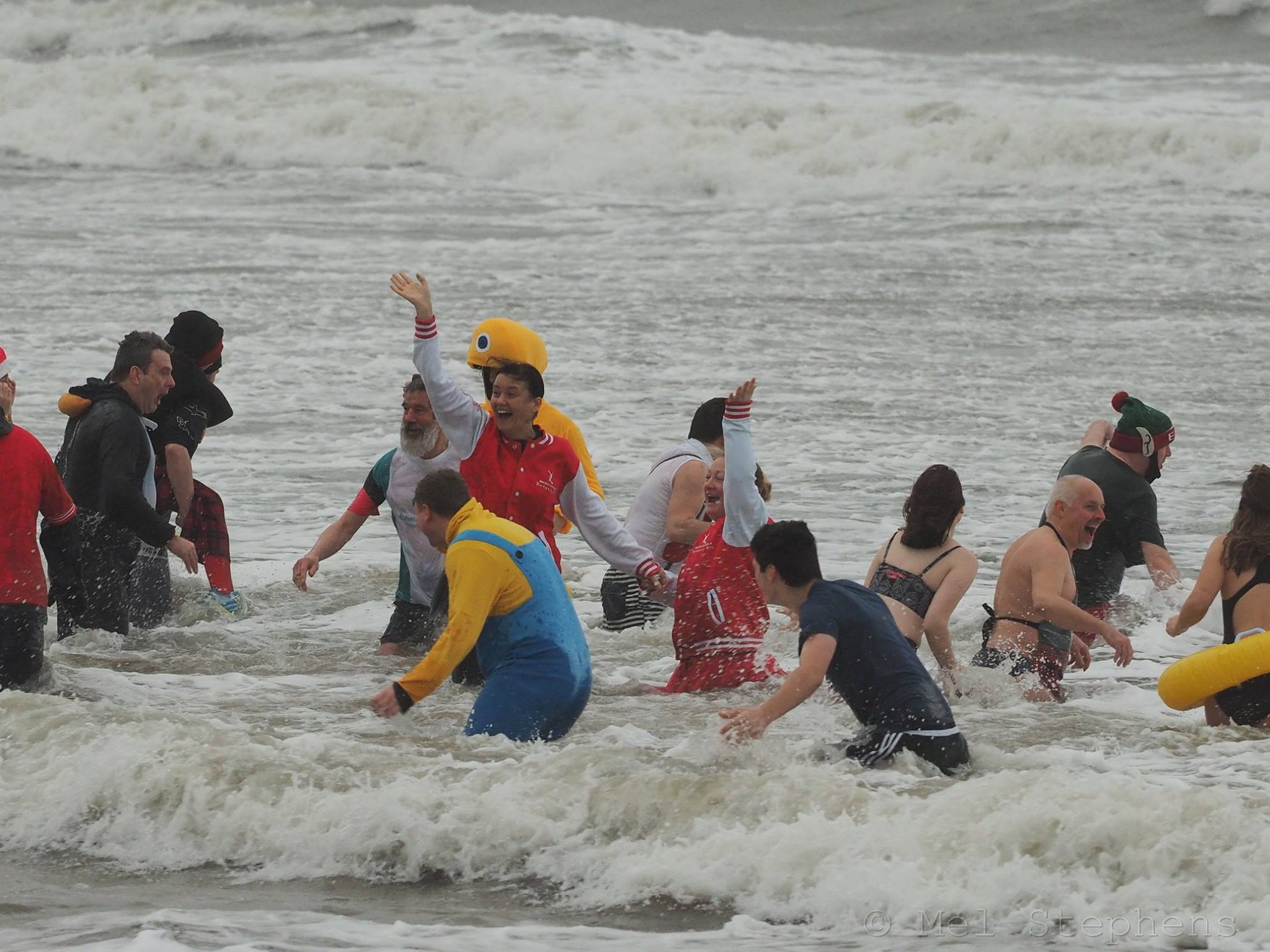 In Aberdeen, it's become something of a Boxing Day tradition. Organised by Aberdeen Lions Club, the Nippy Dipper Boxing Day sees participants raise funds for the Lord Provost's Charitable Trust or other charities they've chosen to support.
Starting from the Beach Leisure Centre on the Promenade at 10.30am, dozens of brave participants aged 16 and over, many wearing fancy dress, will rush towards the North Sea where they'll take a quick dip in the bracing water.
Chris Southworth, from the Aberdeen Lions Club, is one of the volunteers who give up their Boxing Day to help organise the event. He said: "In a normal year, we can see between 150 and 170 'dippers' take part for their chosen charities."
Chris said: "Last year's dip was the first time ever, in its roughly 25-year history, where we had to postpone due to bad weather on Boxing Day. We only had 93 dippers enter the water at the rescheduled dip on January 2. Nonetheless, the dip raised almost £15,000 for many different charities nominated by the dippers."
Participants can stay in the water for up to a minute and a half, but many will already be heading back to the warmth of the shore before the time is up. Dippers come from as far as Australia to experience a chilling start to their day, and Olympic swimmers have been among the hardy swimmers in previous years. Chris has seen many groups come back time and time again, with some dippers in their 70s.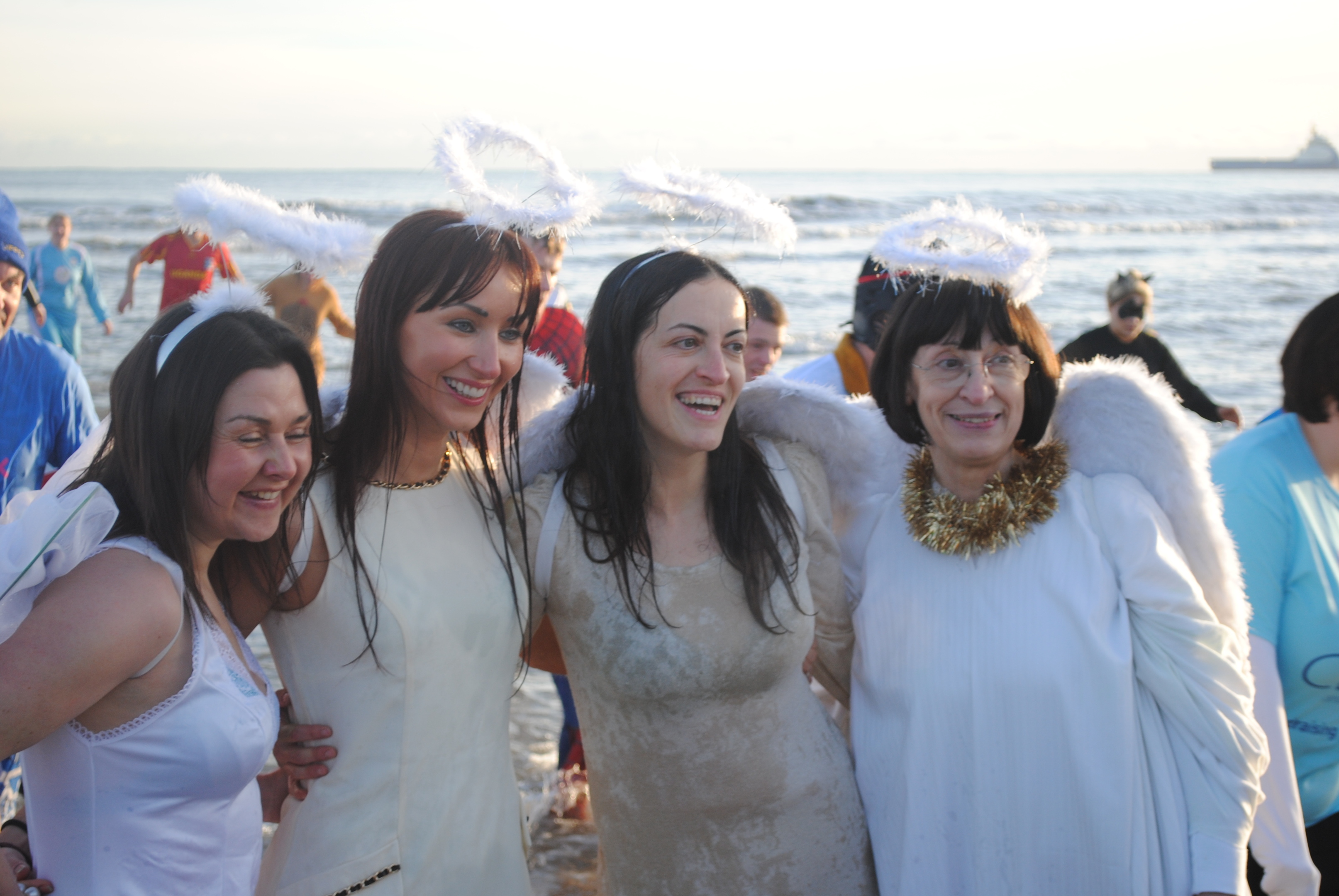 As it's an event raising funds for charities and non-profit groups, it costs £25 per person to take part, £15 of which will be used by the Lions to support the Lord Provost's Charitable Trust and other worthy causes. Pre-registering is essential. Contact 01224 869557 or e-mail nippydipper@outlook.ocm for further information.
If you don't want to take part yourself, come along and cheer the dippers on, and enjoying a bracing walk along the city's beautiful beach and promenade.
In Moray, dozens of others will take the plunge by jumping into Burghead Harbour on Boxing Day at 2.30pm. This event has been running for more than 25 years and raised thousands of pounds for good causes along the way. This year, the nominated charities are: Logan's Fund, The Ladybird Group, Burghead Hall and Elgin and District Pipe Band.
If you fancy doing something different this Boxing Day, like chucking yourself into freezing water, Fraserburgh Lifeboat Station is keen to hear from you.
It is staging its ninth Boxing Day Swim across Fraserburgh Harbour to raise funds for the annual RNLI SOS fundraising appeal. Previous events have helped raise more than £55,000 by swimmers and supporters of the appeal, and this year they want to raise even more.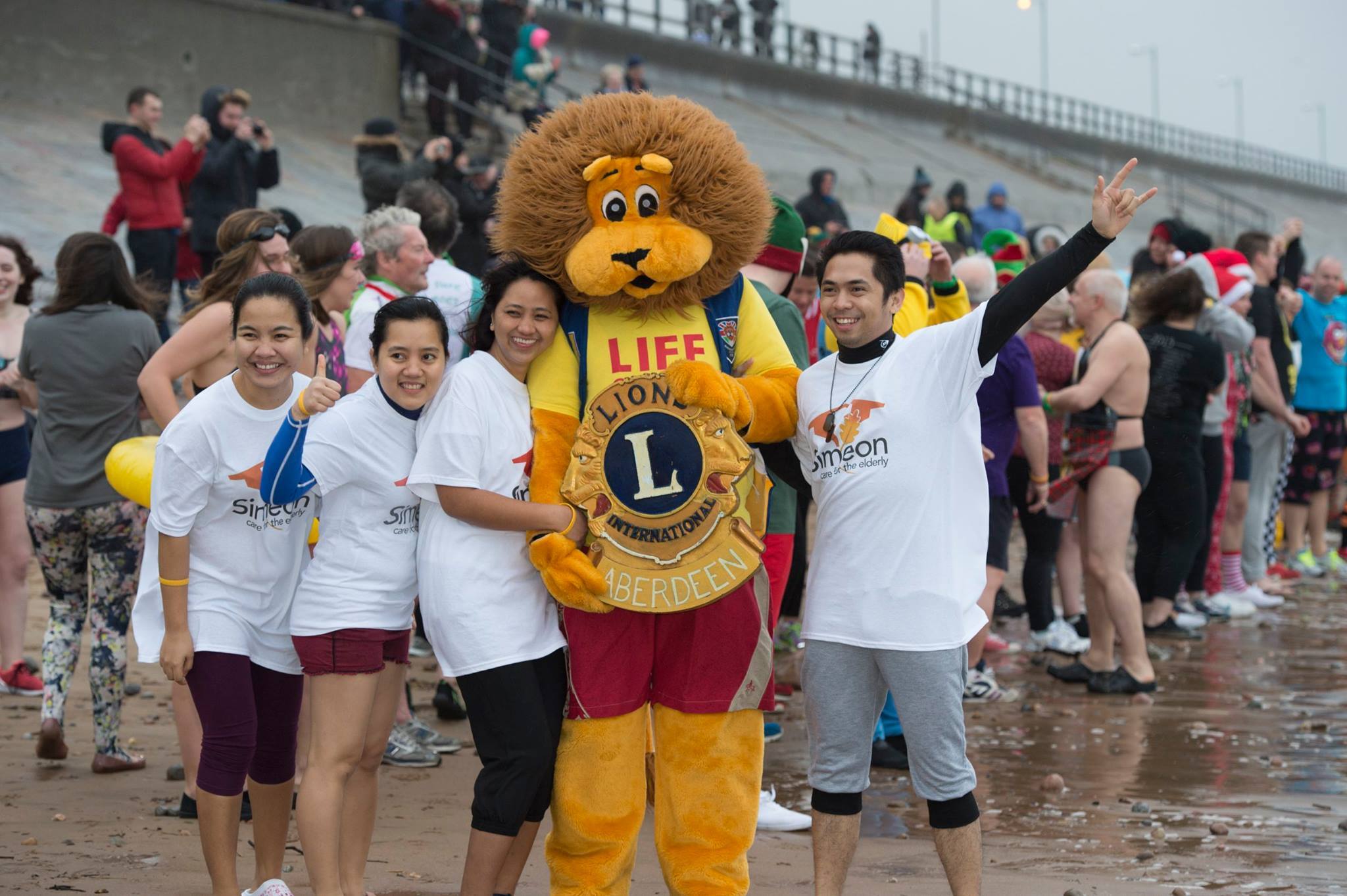 Among those taking part in the Brave the Broch event are 13-year-old Eilidh Sutherland, the daughter of Victor, the lifeboat's coxswain. Eilidh missed out on taking part last year because of the event's minimum age requirement, but is ready to jump in to help out her dad this year.
Mr Sutherland said: "Eilidh is really looking forward to it and has been training to get ready – including going to the swimming pool a few nights a week to get ready for the swim. But I imagine the water in the harbour will be a fair bit colder. I am really very chuffed for her."
Inspired by his girl's own efforts, Mr Sutherland will also take part in the swim. Fundraisers are sponsored by family members and the public to complete the event. If you don't want to swim yourself, come along and cheer them on.
Donations can be handed in to the Fraserburgh Lifeboat Station at the harbour, where hardy swimmers can also sign up for the initiative. Taking place between noon and 3pm, anyone interested in taking part is asked to contact Fraserburgh Lifeboat Station on 01346 515162 or send an e-mail to fraserburgh@rnli.org.uk for details. Your support will help save lives at sea.
Along the coast at Peterhead, they're waiting until Sunday, January 1, to stage the Peterhead Plunge.
This is your opportunity to start the new year with a splash with the town's first-ever organised New Year dip in the North Sea.
Organisers are encouraging people to take part with family or friends and revitalise themselves for the year ahead. The event takes place at The Lido, Peterhead, from noon-2pm and is open to anyone aged over 18, but under-10s can take part if accompanied by a parent or guardian.
Advance registration is essential and costs £5 while those taking part are asked to raise a minimum of £100 for Spina Bifida Hydrocephalus Scotland. Funds raised will go towards vital support for those in the North of Scotland who are affected by the lifelong, complex disabilities of spina bifida and/or hydrocephalus.
Contact 03455 211 600, e-mail holly.taylor@sbhscotland.org.uk or visit www.sbhscotland.org.uk/peterhead-plunge for further information.
The Old Pier at Stonehaven Harbour is another spot where hardy souls will take a leap of faith and jump into the sea on New Year's Day. Organised by Clic Sargent, registration for this event is free but organisers ask participants to try to raise a minimum of £100 to take part. It's open to all ages, but those aged under 16 require parental supervision.
Taking place from noon-1pm, this will be a fun and family-friendly event but one which hopes to make a serious difference to children and young people and their families in the north-east living with cancer.
To register, visit www.clicsargent.org.uk/event/stonehaven-new-years-day-dip-2016 or contact Holly Taylor on 01224 288960.