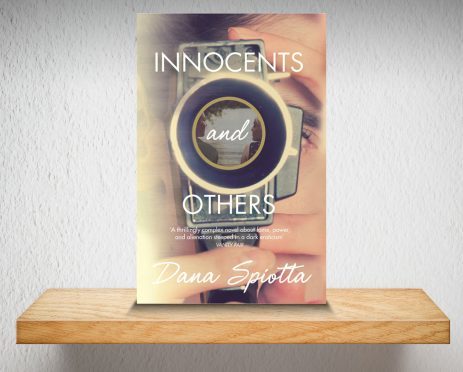 Filmmakers Carrie and Meadow are lifelong friends – despite making very different films and living very different lives.
Meadow – a character reminiscent of Jenna from Lena Dunham's TV hit Girls – makes dark, art-house documentaries while sleeping with gorgeous men.
Carrie makes comedies for women – more commercial, more stable and more reflective of her life – settled, married, happy.
This novel about their relationship, the fourth by writer Dana Spiotta, flits between the two characters' lives. But interspersed throughout is the story of Amy, also known as Nicole or Jelly – a telemarketer suffering temporary blindness.
She's addicted to catfishing Hollywood's finest screenwriters, directors and film composers – seducing them by massaging egos – but only ever on the phone.
Jelly's relationship to Meadow and Carrie remains unknown for much of the book, until Meadow discovers Jelly and decides to make a film about her. It's then that questions of responsibility of both film director and film subject come into question.
Although the pace of the novel can be slow at times, and in parts the descriptions of film technique too in-depth, it's a beautifully observed portrait of insecurity, loneliness and, in particular, friendship.