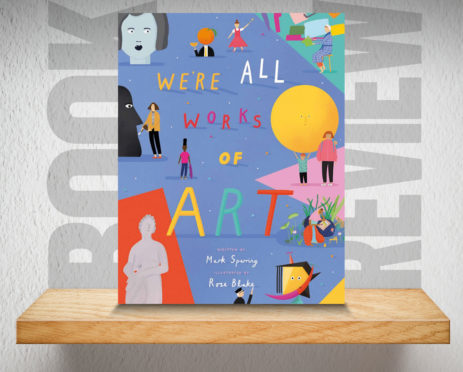 Sperring's written a simple, rhyming strand of text which explains neatly and succinctly that, however different we humans may look, we're all still important and beautiful in our own way.
Blake's charmingly bold illustrations though, inspired by famous works of art, will definitely hold the attention of little ones at bedtime – and they're also rather nifty, in that, while the kids enjoy the pictures, parents will end up simultaneously wracking their brains trying to remember which artist is being riffed on.
For instance, Blake swaps the apple in Magritte's surrealist Son Of Man for an orange, and pop artist Peter Blake (her dad) looks less moody in his self-portrait, while cubism, fauvism, renaissance art and more, all get a nod.
It's not an art history test (although, there are informative notes in the back), nor is it stuffy with facts, but it should inspire a desire to get the felt tip pens out.