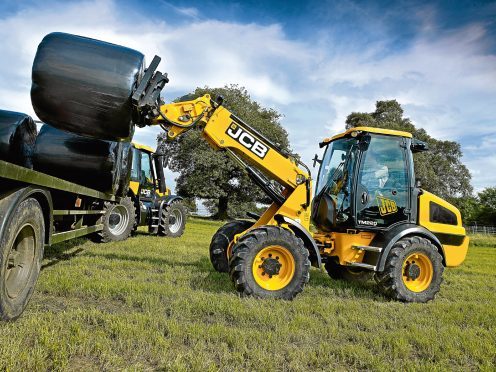 Farmers and crofters have been told to prepare for a complete ban on the burning of plastics and most agricultural waste from the start of next year.
The Scottish Environment Protection Agency (SEPA) is ending its exemptions for burning most types of agricultural waste from January 1, 2019.
The move will affect silage wrap, crop covers, fertiliser bags and containers.
SEPA said it had prepared guidance, following engagement with NFU Scotland (NFUS) and Zero Waste Scotland, to explain the new rules to farmers.
The guidance – which is available online at www.sepa.org.uk/farmplastics – includes a list of Scottish recyclers who are able to help farmers get rid of plastic waste.
SEPA's waste and landfill tax manager, Gary Walker, said: "Every day SEPA works to protect and enhance Scotland's environment and ending the exemption of burning farm plastics is an important next step in stemming the plastic tide by reducing the environmental impacts of farm waste.
"From January 1, 2019, farmers will no longer be able to burn plastic and most types of agricultural waste and, whilst many farmers have been recycling this type of waste for years, it is important that all farmers take steps now to ensure they are ready."
NFUS vice-president, Martin Kennedy, said there was a short window for change and the union had been working closely with SEPA and Zero Waste Scotland to ensure guidance for farmers was simple and practical.
He added: "We also want to ensure the collection centre newtork is as comprehensive as possible so those in more remote areas have realistic options to have this material disposed of properly in the future."
The new rules stipulate that a land manager who plans to carry their own waste off site to another site for onward recylcing must register for free with SEPA as a Professional Collector and Transporter of Waste. Registration is valid indefinitely unless it is cancelled.
A land manager who plans to carry any waste that isn't their own, even for another farmer, must register as a Registered Waste Carrier for a fee, which stands at £210 for 2018. Registrations will be valid for three years.