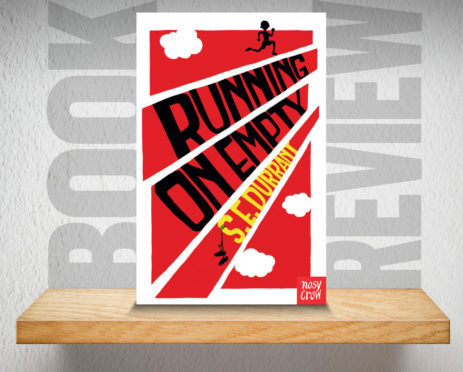 Children's fiction has often addressed difficult living situations, using death or war as a backdrop to propel young protagonists into adventure.
S.E. Durrant, a Leicestershire-based Scot, dipped her toe into this genre with her 2016 debut Little Bits Of Sky, which focused on two siblings stuck in the care system.
Her follow-up, Running On Empty, follows 11-year-old AJ, a boy who dreams of running as fast as his hero, Usain Bolt, but whose close and loving family unit is threatened when his grandfather dies.
AJ's parents have learning difficulties, but despite his claims that, "I don't look after them. We look after each other," his desire to excel clashes with his determination to prevent social services noticing anything is wrong at home.
In direct first-person prose, without lecturing or patronising, Durrant joins a canon that includes Jacqueline Wilson, Jeff Kinney and RJ Palacio in capturing the crippling classroom embarrassment of poverty and social status, in a way that younger readers can recognise.