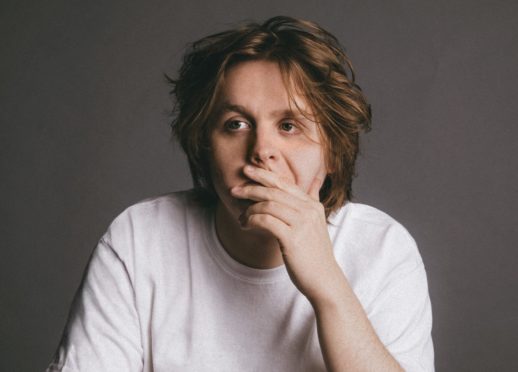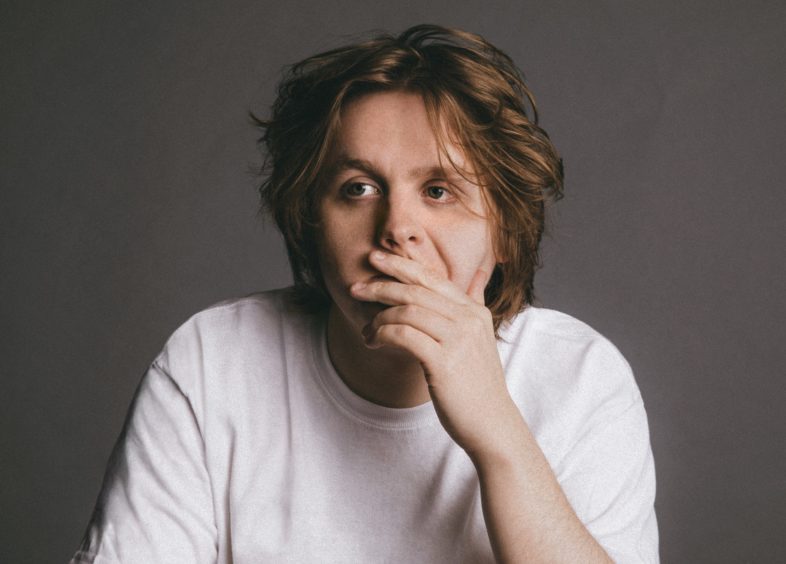 The Belladrum Tartan Heart Festival is going to be out of this world – apart from a stunning line-up featuring some of the hottest acts around –Bella has a sci-fi theme this year and inviting people to don fancy dress and add to the fun atmosphere.
And when it comes to 'stars' they've landed one of the biggest – the unstoppable Scottish legend that is, Lewis Capaldi.
His debut single, Bruises, exploded at the start of 2017 and within weeks had racked up 15 million online plays.
"Once we got to 10 million, I was like, 'Right, I'm going to stop looking at this because I'm happy with that,' said Lewis.
"People ask me, 'How do you feel about everything?'
"I'm confused, I'm like, 'How the hell has this happened?'
"I was happy to release something and then to just see it explode.
"I'm kind of always thinking that someone's going to turn around and tell me, 'Oh lad, we're only joking!'"
Lewis is a rare thing, a writer who can take his own experiences and pain and craft them into deeply effecting, heart-bruised truths that resonate with anyone who hears them.
"I picked the guitar up at nine, started writing songs at 11 and then was gigging from 12 onwards," he says.
"I mean, they were awful songs, but it was fun.
"I was always trying to get in places, playing at pubs. I'd show up and try and blag my way in.
"I'd have to hide in the toilets and then jump out and do my set as quickly as possible before anyone knew there was a 12-year-old in the pub."
From then on in Capaldi devoted every spare moment he had to writing and performing, playing gigs anywhere he could find an audience.
"I'm constantly writing. Even now, if I'm not doing a gig or in rehearsals, I'm writing," said Lewis.
It's a slog that has paid off in spades.
With "hundreds of songs" crafted in the last year alone, he has become one of the country's most gifted songwriters.
His sense of humour has won him further fans, and while fame keeps knocking on his door, he still comes across as a down-to-earth Scots lad, which is why audiences love him all the more.
He'll play the Garden Stage on Saturday, while Elbow, one of the UK's most successful bands of recent times, headline on Thursday with Chvrches headlining on Friday night.
"Elbow have been at the top of our wish list for a few years now and we are delighted to have finally secured them for the festival, said festival promoter, Joe Gibbs.
"We can't wait to bring them to the Highlands for the first time."
Other acts appearing include Tom Odell who will make his Bella debut; Coventry's original two-tone Ska band, The Selecter; Jess Glynn and Colonel Mustard and The Dijon Five.
Celtic folk rock act, Skerryvore, trad-folk band The Poozies and the Highlands own Torridon and the Dangleberries will make a welcome return.
Other crowd pleasers include guitar legend, Johnny Marr, space rockers Hawkwind and Highland folk singer, Julie Fowlis.
VENUS FLYTRAP BIG TOP
A firm favourite for many Bella regulars is the Big Top which features a programme of cabaret, music, comedy, big shows and more.
This year's line up ranges from late-night shimmies with the Glasgow Festival of Burlesque to The Bugle Boys, a night of The Andrews Sisters inspired cabaret and comedy.
Gimme Abba will have everyone singing along with all of their favourite Abba hits.
Meanwhile Sons of ASQA will present their Scottish Dub Operatta, The Wolf of Badenoch.
Comedians, wrestling, children's favourite, Mr Boom; magician Dean Spruce and circus skills workshops all await.
THE VERB GARDEN
Sponsored by the P&J, this tent is the place to sit down, chill out and get up close and personal with some of the artists appearing.
Highlights include the annual slap poetry contest; A celebration of Hamish Henderson's Centenary; Entertainment with the Teuchters Comedy Club, a Rocky Horror Show sing-a-long and a comic book workshop.
There will also be live on-stage interviews when the P&J's Louise Glen and Susan Welsh chat to Hawwind; Richard Thomson and west-coast sensations, Peat & Diesel.
POTTING SHED
The line up features a wealth of talent from across the USA and Europe as well as home-grown artists.
In-between bands, The Moose Stage offers impromptu sets from a host of other acts.
Both areas are curated by Rob Ellen who lives on the road using two campervans, broadcasting from community venues, house concerts and festivals around the world.
FREE RANGE FOLK STAGE
Located in the walled garden, this stage gives festival-goers a chance to explore music with a more acoustic and folk leaning in a quieter corner of the festival.
Curated by Glachbeg Croft Folk Club the line-up includes brand new acts alongside more established performers and some very special guests, among them are The Poozies, SaFull Tilt Ceilidh Band, Highland Voices Gospel Choir, Susanna Wolfe Band and Marina Rolink, to name but a few.
GOOD CAUSES
Bella's lead charity for 2019 is The Scottish Association for Mental Health (SAMH) who will be collecting donations in memory of Scott Hutchison from the band, Frightened Rabbit.
Those attending are also being encouraged to help rewild the Highlands by having their own trees planted by conservation charity, Trees for Life.
The trees donated will be planted at the charity's Dundreggan Conservation Estate in Glenmoriston near Loch Ness.
"As well as trees, rewilding is about people, culture and place – so it's wonderful to connect nature, music and the wild spirit of the Highlands like this," said Steve Micklewright from the charity.
Everyone who dedicates trees through the Bella initiative will have their names included in a tally of tree planters at www.treesforlife.org.uk/bella, and will be invited to a celebration day at Dundreggan in September – with music, activities and opportunities to plant their own tree or to see it being planted.
www.treesforlife.org.uk
Belladrum, the Tartan Heart Festival takes place on the Belladrum Estate near Beauly from August 1-3.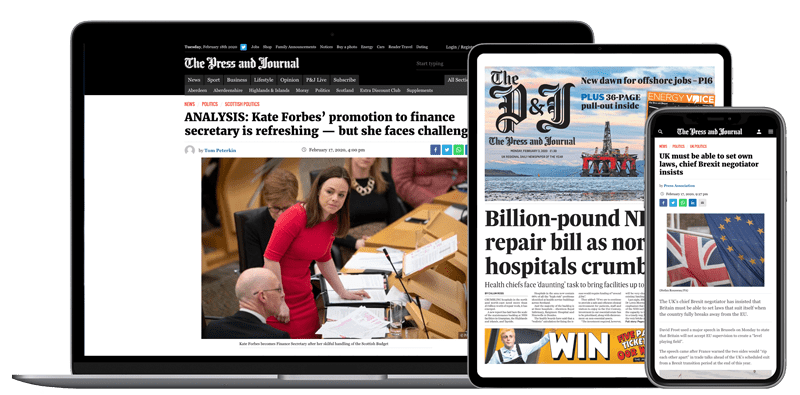 Help support quality local journalism … become a digital subscriber to The Press and Journal
For as little as £5.99 a month you can access all of our content, including Premium articles.
Subscribe