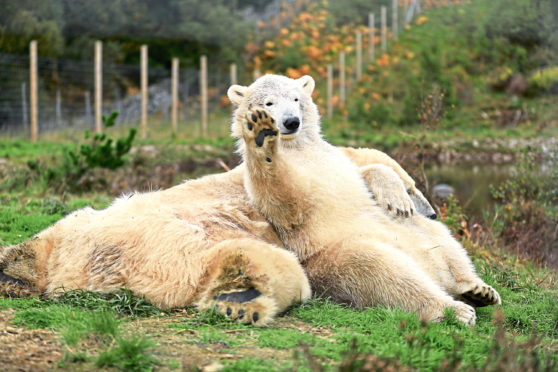 Family holidays can sometimes be a struggle in terms of keeping the children entertained. Softplay centres and swimming pools have their place, but it's always great to find something with a bit more substance.
On a recent trip to Kingussie, we spent a fantastic day at the Highland Wildlife Park, just along the road at Kincraig.
The 260-acre park, run by the Royal Zoological Society of Scotland, offers visitors the chance to get up close to a range of fascinating and fearsome wild animals including an Amur tiger, snow leopards, red pandas and the famous polar bears.
On arrival, you don't need to leave your car as you can drive through the park and observe the animals living side by side in the vast reserve. We spotted the amusing-looking Bactrian camels first, with their double humps and funny faces. Then it was the majestic polar bears, one of whom gave us a great display after emerging from its pool and having a good shake right in front of our poised cameras.
VIDEO: Watch rare snow leopard cubs begin to explore their surroundings at Highland Wildlife Park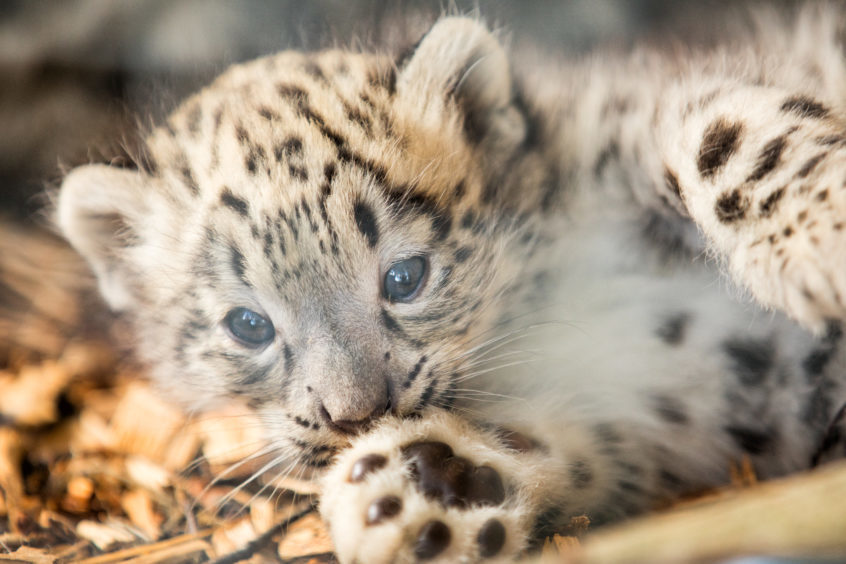 The European bison were quite a sight with their huge, powerful shoulders making me think of all the times I've seen safari park mishaps on TV show You've Been Framed. Thankfully, we drove through with no similar incidents taking place with our car.
My daughter's favourites were the Przewalski's wild horses, which really were rather beautiful, and we gazed at them for quite a while before moving on through Eurasian elk and Musk ox.
Having completed the drive-through part of the experience, it was time to get even closer to some other animals, but not before we had enjoyed a filling lunch at the cafe, where the food was quick to come and tasty with it. The souvenir shop is worth a browse as well.
One of the highlights of the day was watching the Japanese Macaque monkeys in their enclosure next to the cafe. My two monkeys were in stitches as two youngsters chased each other, play fought and rolled down the embankment in a blur of fluffy hair, teeth and elbows. We stood and watched them for a good 20 minutes as the older monkeys looked on nonplussed from their vantage point on the far-side hill.
Having left the cheeky Macaque monkeys to their play fighting, it was time for a creature who was much more serious and showed no signs of messing about – the Amur tiger. Through luck, we had timed this perfectly as she was about to be fed. Anticipation grew as the keeper talked us through the process before releasing 10-year-old Dominika to pounce on the meat left hanging from a swinging tyre.
Having had a good feed, Dominika strode around her enclosure. And when she caught a glimpse of a guide dog strolling past, we were treated to the magnificent sight of her stretched out at full height in front of us as she placed her huge paws on the fence trying to get closer to the dog – who did very well to keep its composure with an enormous tiger trying to get at it. It was quite something to see.
Further highlights included the gorgeous little snow leopard cubs who were born in September. These three little bundles of mischief were having fun with their mother, while their father kept a watchful eye from outside their enclosure.
We were also impressed by the climbing skills of the Turkmenian markhor, saw a sleeping wolverine and enjoyed the beauty of a red panda.
What I also liked about the park is the importance it places on conservation. Many of these species are endangered, and information from both keepers and signs offer up some quite sobering statistics about the difficulties faced by these animals in the wild – sadly caused, in the main, by humans. Climate change, poaching and trophy killing – not to mention large-scale use in Asian medicine – are all having a devastating impact on the planet's wild animals.
After looking and learning for a good four hours or so – we could have easily stayed longer – we rounded off our visit with a play at the on-site park, just to tire the kids out even more. There is a good range of apparatus including a zip-wire, climbing frame and giant see-saw.
For a fun and informative day out, the Highland Wildlife Park is ideal. And by paying it a visit, you are also doing your bit to help with the conservation of some of the most endangered species on the planet – what could be better?