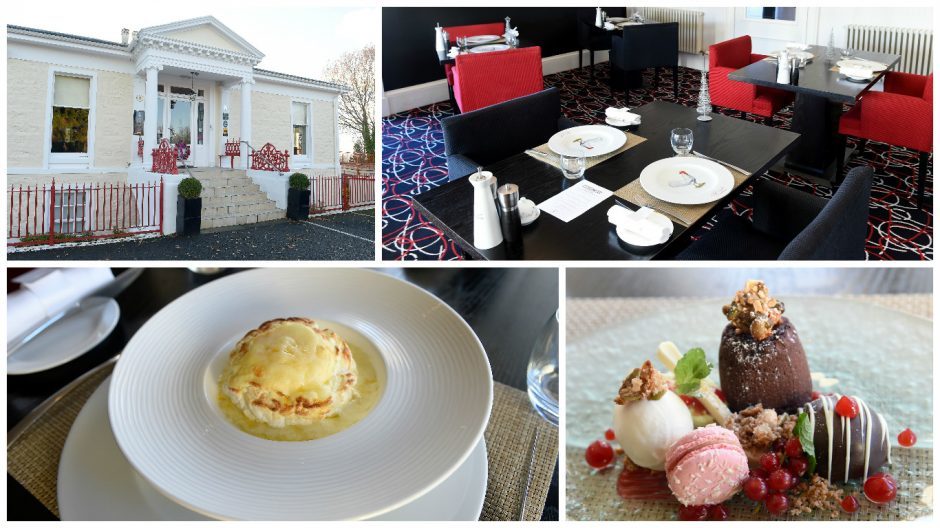 It's a bit of a mixed blessing when you call a restaurant to book a table several weeks in advance and find it's fully booked on the first date you wanted, and the second…
If it's busy, they're clearly doing something right, even if that does mean changing your plans. But that also helps whet the appetite and add an air of expectancy for when you do get a table.
Such is the case with the Chez Roux Restaurant within the Rocpool Reserve Hotel in Inverness. With world-famous chef, Albert Roux and his team at the helm, it's not really surprising there's a strong demand for dinner.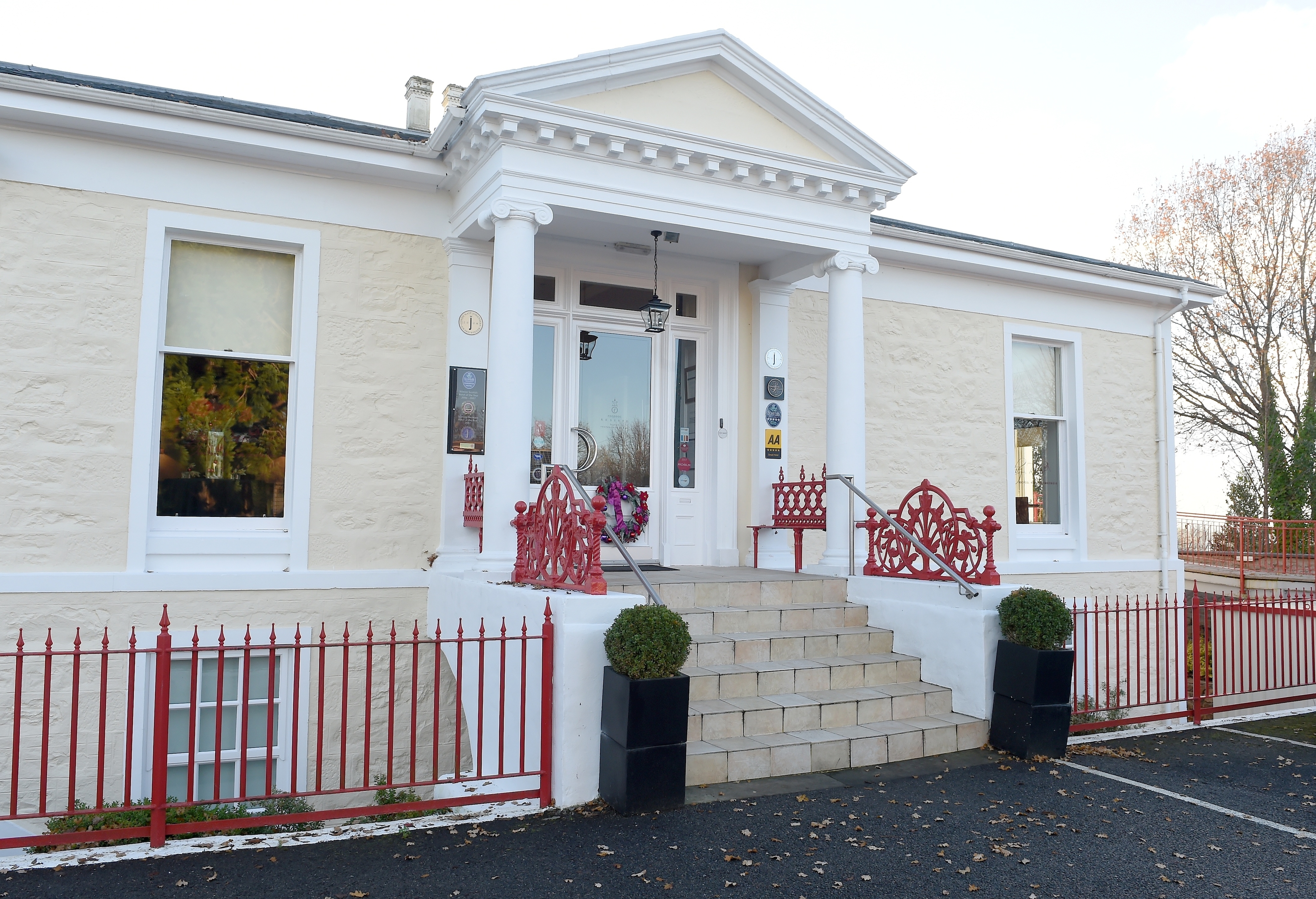 What surprised me was that my dining companion, someone who has lived in Inverness for more than 20 years, had never eaten here before, having assumed it was purely a special occasion sort of venue.
Given the glamorous, swish surroundings and first-class service, it's easy to see why some folk think along those lines, but it's simply not the case.
A three course express lunch can cost just £15.50 and fits nicely with Albert's vision of creating a restaurant where "you can eat without ringing the bank for permission…"
After being personally greeted, we were shown to the stylish bar where we studied the menus. We decided on the fixed price vegetarian and set menus at £35 a head rather than the a la carte, and spent a pleasant half hour tucking into a nice selection of free olives and salty snacks washed down with a couple of G&Ts.
Before being taken through to the restaurant which offers fine views across the city, we were offered a selection of four beautifully presented and tasty amuse bouches – the pheasant bon bon with buttery mash and mini tartlet with butternut squash were simply knock out.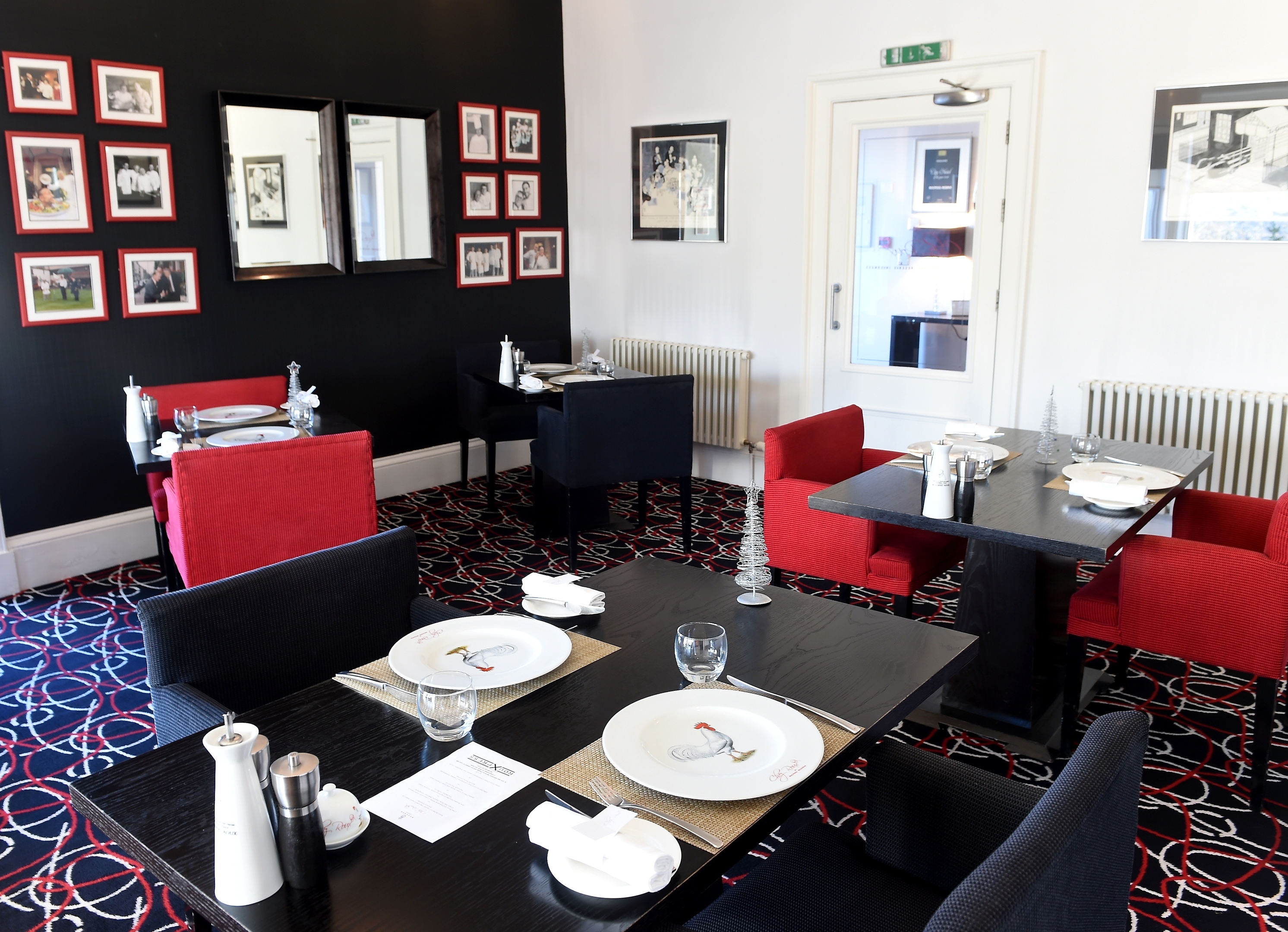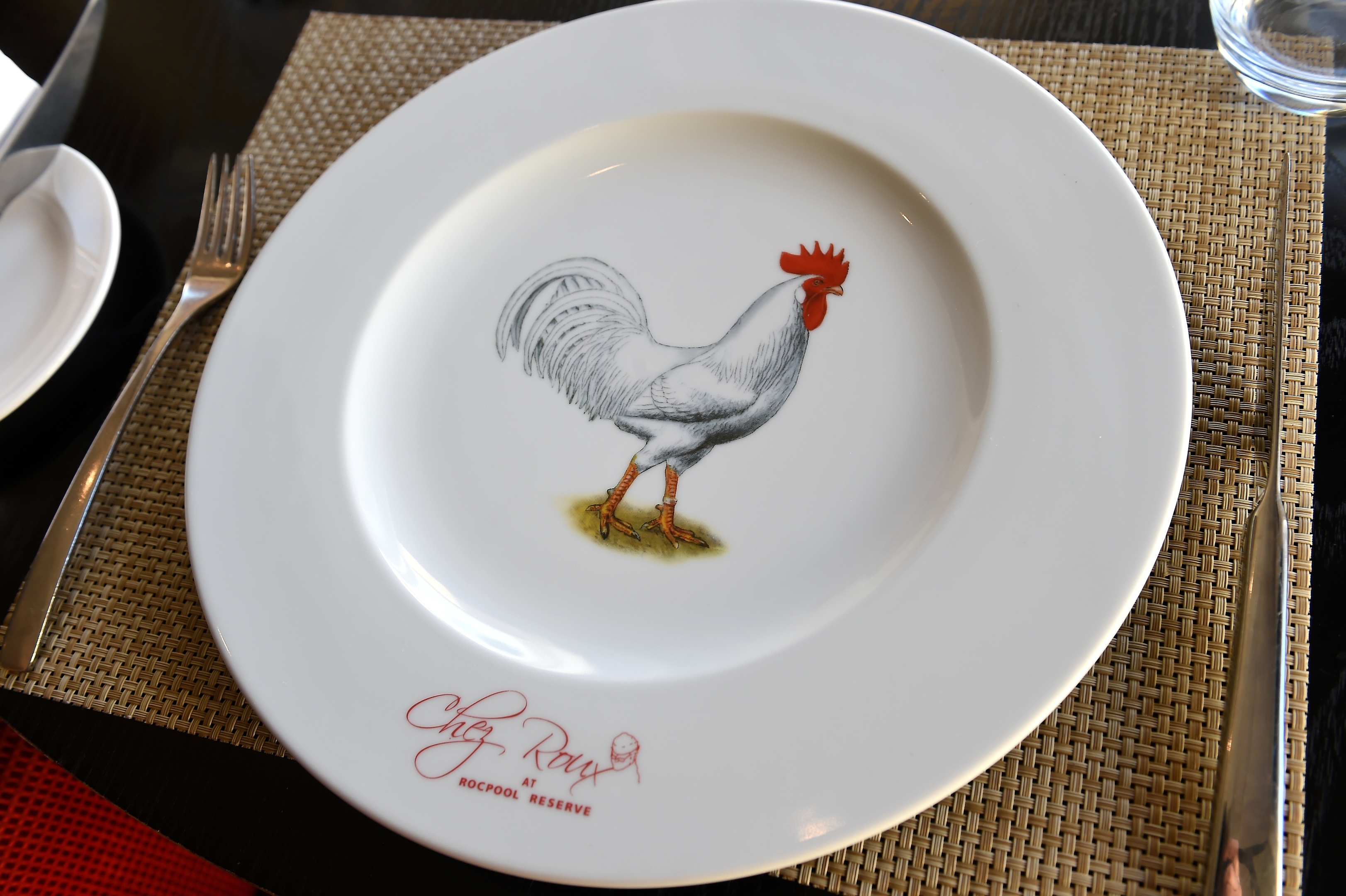 The restaurant has an extensive wine list with bottles to suit all prices. We went for one at the lower end of the scale, a Symposium Merlot at £23 which proved to be an excellent choice.
Having spotted Roux's classic souffle Suissesse on the menu, I began with that and was soon enjoying a sensation akin to eating a cheesy cloud that was light as air and heavy on flavour. My other half chose the organic beetroot saladette with pickled egg yolk, avocado and radish which almost looked too pretty to eat.
The chef clearly had great knife skills as the vegetables were cut into dainty pieces, while again, the flavours were bold.
For mains he chose another veggie dish: Roast butternut squash with blue stilton and leek pie, sweet pickled radish, salt-baked celeriac and pumpkin seed oil.
It looked rather like a traditional pie but was miles better than anything footie fans would eat on the terraces.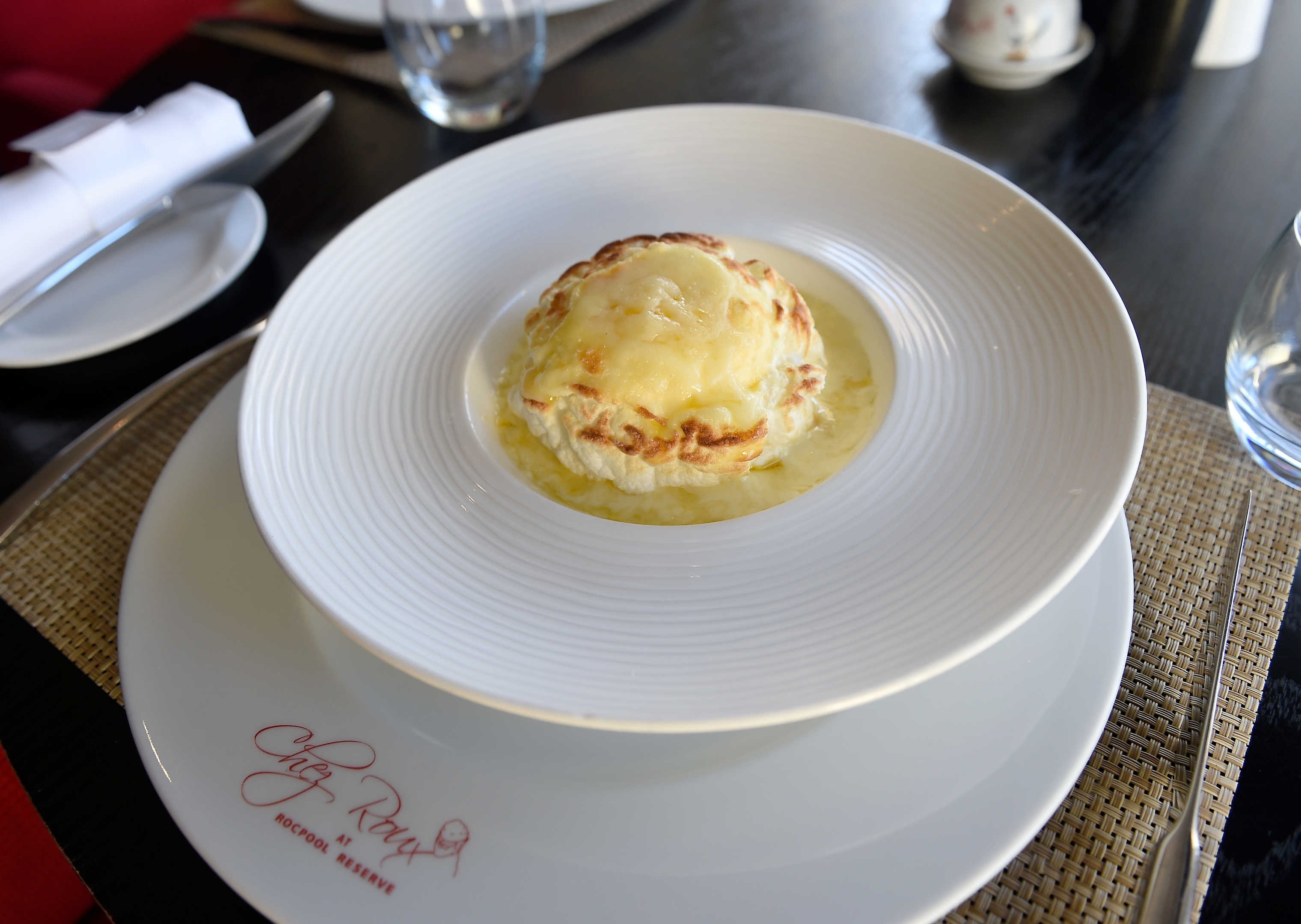 The pastry was flaky, soft, rich and buttery while the combination of tangy cheese and leek was a delight for the tastebuds.
However, I think my mains dish might just have topped it. Pheasant breast, slow confit leg and chestnut mushroom pithivier, curly kale and red wine sauce. Wow!
This dish took the bird to a different level. The meat simply melted in the mouth while the red wine sauce added further layers of flavour. The puff pastry pithivier, stuffed with mushrooms and mousse-like leg meat, was simply divine.
After a decent breathing space, we ordered dessert. Albert Roux's classic glazed lemon tart with a raspberry sorbet for himself, and an assiette of house desserts for me.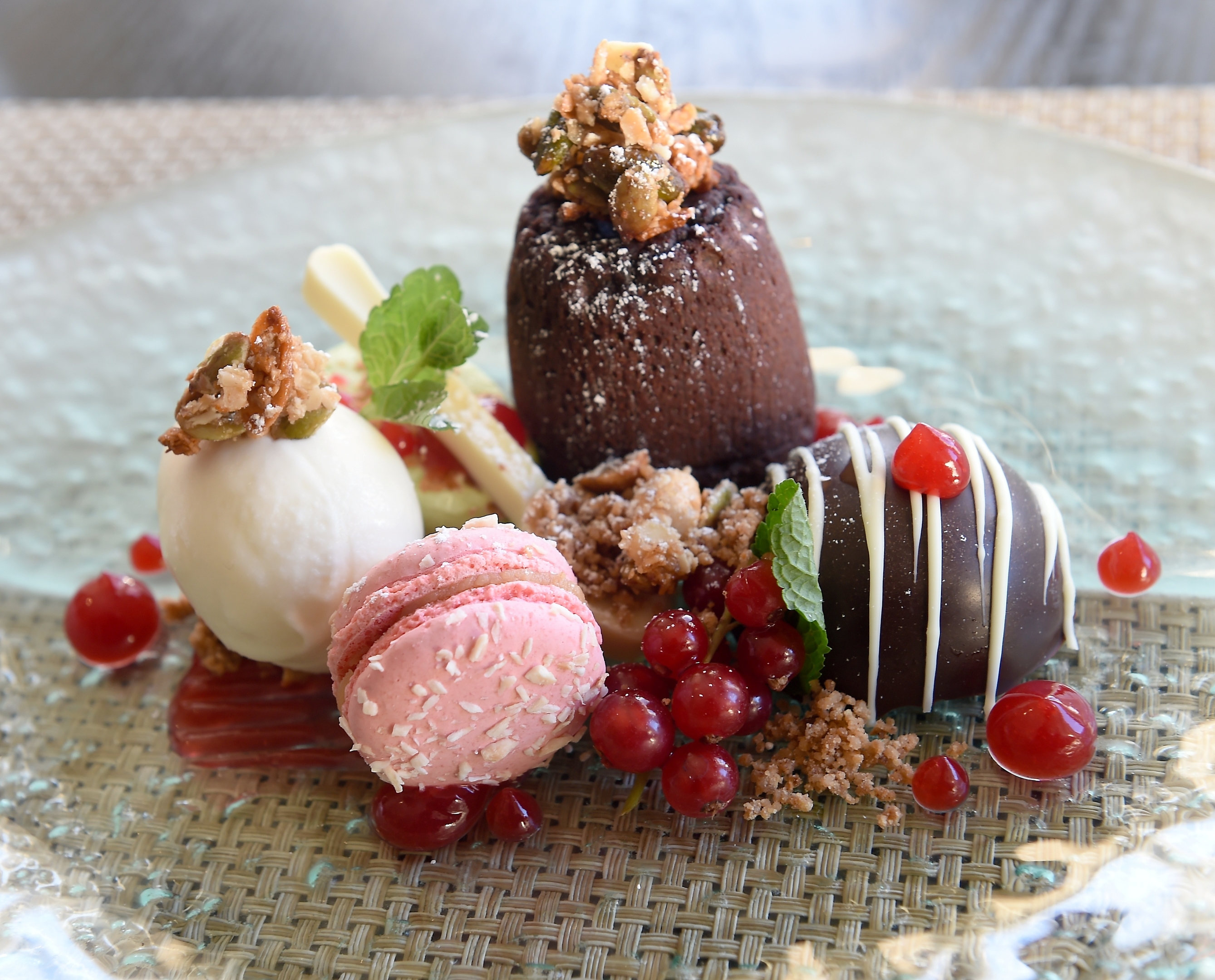 The tart had that fantastic blend of sharpness and sweetness with just the right amount of wobble, while I was blown away by my desserts which included a mini salted caramel entremet; a chocolate fondant which oozed warm chocolate as soon as my spoon cut through it; a peanut butter macaroon, an apple and caramel parfait and a yoghurt sorbet.
These were all beautifully executed and again I was amazed at the skill possessed by the chef to get them all exactly right, at exactly the same moment in time.
We finished with two coffees and considered ourselves lucky to have enjoyed such a fine, fine dining experience.
While the set menus are good value for money, bear in mind a 10% service charge is automatically added to your final bill, but the friendly, professional attitude of the staff made this seem a very good deal.