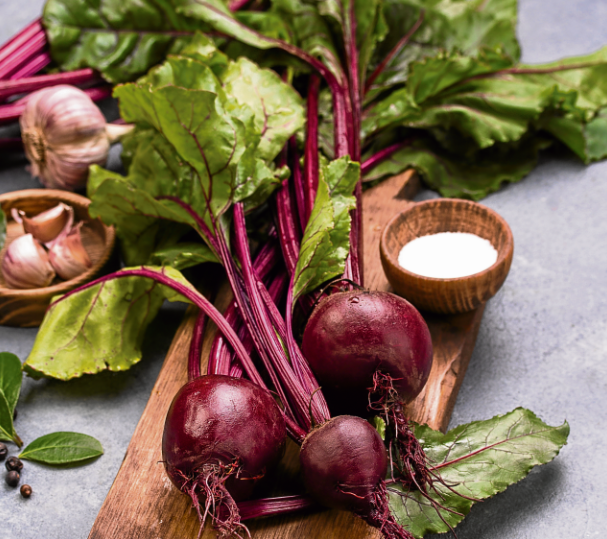 Spring is taking its time arriving, and although we have the joy of light evenings and early mornings, we do still suffer the on-going chilly weather and I feel the need to continue to cook with winter-type ingredients.
There is, for me, no inclination to look ahead to summer foods just yet, but luckily for all of us, we have a plethora of root vegetables in abundance, all individual in their taste and texture, all therefore versatile in what we can cook with them. Root veg are delicious, inexpensive and nutritious.
Today I give you two recipes, one using sweet potatoes and carrots, in a soup. I keep encountering sweet potato soup on menus in cafes and restaurants the length and breadth of Scotland, but for me, these soups are spoiled by using coconut in their ingredients.
Now, I love coconut, but people tend to use it with abandon, and overused, coconut dominates in flavour. It isn't needed in a sweet potato soup – the sweetness comes from the sweet potatoes themselves. And there is no need to thicken any soup with coconut – or with any thickening agent, such as flour – because when pulverised, the roots themselves thicken the soup.
In my version, I use garlic, ginger and lime to spike the taste of the soup.
My second recipe today is for Smoked Mackerel Pate – one of the best, nutritious and simple recipes.
Where, you could well be thinking, do the roots come into smoked mackerel pate?
Well, in the other half of the recipe, with the lightly pickled, roasted beetroot. This way of serving beetroot really is delicious – forget the image of pickled beetroot, this is completely different, and with minimum effort involved, as you will see in the recipe!
So enjoy the recipes today, and let's all hope that very soon we can be indulging in summer salads, peas, beans and asparagus!
Sweet Potato and Carrot Soup with Garlic, Ginger and Lime
SERVES 6
2 onions, skinned, halved and chopped
3tbsp olive or rapeseed oil
2 sweet potatoes, peeled and chopped
2 carrots, peeled, trimmed at either end and chopped
1 fat clove of garlic, skinned and chopped
3cm/2in piece of root ginger, skin pared off and the ginger diced finely
1.2 litres chicken or vegetable stock
Finely grated rind of 1 lime and its juice
1 level tsp salt – taste, and add more if you think it is required; it will depend on the stock
10-15 grinds of black pepper
Heat the oil in a saucepan and fry the chopped onions, stirring occasionally, for five to seven minutes. Then add the chopped sweet potatoes and carrots to the onions in the pan, stir well, and cook for a further five minutes or so before adding the stock.
Bring the liquid to a gentle simmer, and simmer till the carrot is tender – carrot takes longer to cook than any other root veg does.
Add the diced garlic and ginger to the contents of the pan during the cooking time. Stir in the lime rind and juice.
Pulverise the soup with a hand-held blender. Stir in the salt and black pepper, taste, and add more of either if you think it is needed.
Reheat to serve.
Smoked Mackerel Pate with Lightly Pickled Beetroot
SERVES 6
6 beetroot – if they are large, use 4
FOR THE PICKLING BRINE
600ml/1 pint white wine vinegar
1tsp mustard seeds
1tsp fennel seeds – optional
1 rounded tsp salt
2tsp caster sugar
15 grinds of black pepper
Start by preparing the pickling brine by putting all the ingredients into a saucepan and bring to simmering point. Simmer gently for three to four minutes, then take the pan off the heat and cool. If you prefer to eat beetroot without the seeds, strain the brine at this point.
FOR THE BEETROOT
Cut the ends off each beetroot, wash well and pat dry with kitchen paper – leave the skins on. Put the beetroot on a large piece of foil and loosely wrap into a parcel.
Roast the parcel of beetroot in a roasting oven. 420°F/220°C/gas 6, for one hour, or till tender when you unwrap the foil parcel and stick a knife into a beetroot and it feels tender.
Then take the parcel out of the oven, leave till the beetroot are cool enough to handle without scorching your fingers. Peel off the skins, dice the beetroot into dice thumbnail in size and mix thoroughly into the prepared pickling brine.
FOR THE SMOKED MACKEREL PATE
6 fillets of smoked mackerel
3tbsp lemon juice
3tsp horseradish sauce
220g/8oz Philadelphia cream cheese – use reduced fat if you prefer
Small handful of parsley, stalks removed
About 10 grinds of black pepper
Feel each smoked mackerel fillet and remove any bones your fingers encounter. Flake the fish into a food processor.
Add the lemon juice, horseradish, cream cheese, parsley and black pepper. Whiz all together till fairly smooth. Scrape the contents of the processor into a bowl to serve.
Before serving the beetroot, drain off the brine – I don't strain the brine because I like the mustard seeds.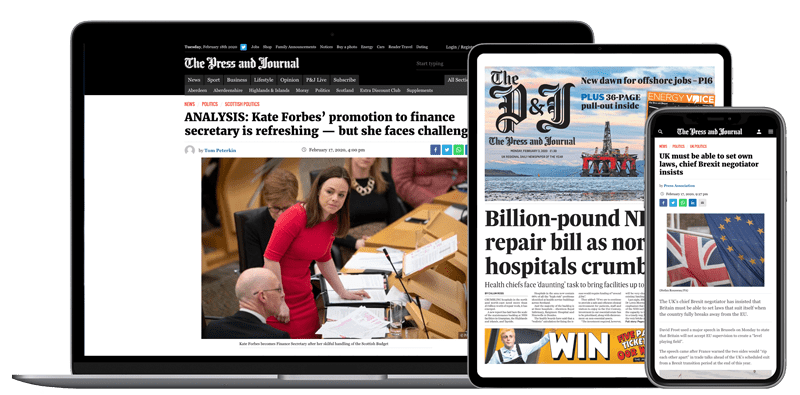 Help support quality local journalism … become a digital subscriber to The Press and Journal
For as little as £5.99 a month you can access all of our content, including Premium articles.
Subscribe