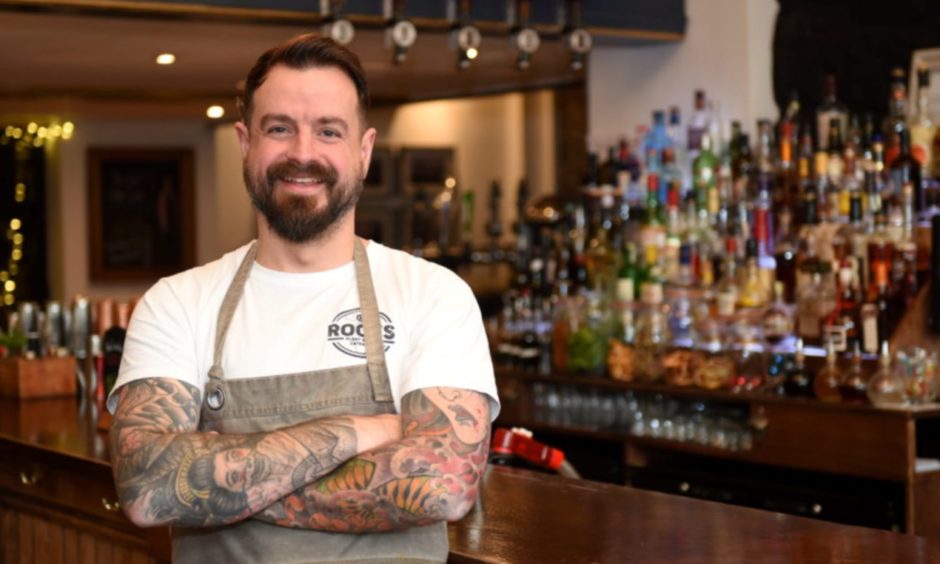 Restaurateurs share their stories on how they have risen to the challenge when opening as the country shuts down
Launching a successful business is no easy task. From the long hours to the financial risks, employing staff and getting administrative ducks in a row, it's something only a certain type of person can do.
But what happens when the fruits of your labour come crashing down with the announcement of a UK-wide lockdown? You think smart and diversify in any way you can.
That's exactly what many across the food and drink industry have had to do – reinvent themselves and come back fighting.
Opening his restaurant in Inverurie, Aberdeenshire just three days before lockdown, Hassan Adrif, owner of La Casa Bella had to think on his feet fast if he wanted his business, something he has spent months developing, to survive.
The former owner of popular Aberdeen Italian eatery Mi Amore, which he sold after 10 years, Hassan made the decision to invest in and open the eatery local to his home in Kintore.
He said: "It was a long process for me to acquire the restaurant, redecorate and get it ready for opening and so it was devastating to have to close after just three days of operating due to the lockdown.
"It was always my plan to introduce takeaway after the restaurant was established, however we had to re-think our strategy and decided to launch the delivery service earlier than expected.
"The deliveries have been growing more and more popular each week since we've opened and we have used our Facebook page to promote our menus and opening hours, which has been really helpful in getting in front of new customers.
"Currently it's just family members working and the delivery driver always ensures they are wearing gloves and all payments are made over the phone prior. We also ensure that we keep our two metres distance for both deliveries and collections. We just can't wait to finally be able to welcome customers to the restaurant when the time comes."
And he's not alone. Popular vegan food firm Roots Catering which has a food residency in cocktail bar 99 Bar & Kitchen in Aberdeen, has also had to adapt its services as plans to open its first independent premises this Spring have been put on hold.
Owner Nick Coetzer said: "I'm gutted that I've not been able to open our new premises Roots @ Abz Market. It's just very bad timing and there's nothing you can do. There was a lot of buzz about it and I had invested significant time and money to get it off the ground as quickly as possible. Hopefully things go back to normal soon and we'll be able to open. I'm absolutely thrilled to have another venue that'll bring something a bit different to what we're doing now. Until then we'll just have to wait."
Although Nick's plans may have been pushed back, he too has diversified his current offering by launching his own delivery service which sees his food travel across Aberdeen.
"I was determined to reopen after the initial announcement for a few reasons," said Nick.
"One, to keep all my staff in a job. Two, to keep Roots afloat. As it's a small new business in its first year of trading, we don't have the finances to sustain being closed for a long period of time.
"It's a bit scary spending money to alter your business in an uncertain time, but I've always been one to push the business forward and take a gamble."

Nick Coetzer
"Delivery was something I was looking at doing before the summer and in the current situation food deliveries help play a key part in keeping people at home. With restaurants having to close it has given us the time to focus on it. We saw what was happening to the hospitality industry in other affected countries and decided to come up with our own solution. I didn't want to use Deliveroo or any other company like that as they take such a large percentage. We came up with our own online ordering system and deliver the food ourselves. This gives us full control of our food and the percentage that a food delivery company would take goes towards paying my staff full wages.
"It is proving to be quite successful. It's a bit scary spending money to alter your business in an uncertain time, but I've always been one to push the business forward and take a gamble. I'm really lucky that we have such great supportive customers. Some of the feedback has been really humbling and we're just very thankful.
"Despite the situation the team have really bonded together. I can't thank them enough and I'm really proud of everyone. We're also looking at further developing the website with more plant-based food to offer soon."
While some firms have diversified, others like the team at the Kinneuchar Inn have taken different measures, protecting staff and focusing on creating necessary items such as bread not for profit.
Renowned chef, James Ferguson and his partner Alethea Palmer opened the inn based in the East Neuk village of Kilconquhar in Fife at the end of last year following its closure for a two-year long refurbishment.
He said: "Things were going really well. The place had been closed for two years and had an enormous refurbishment. We took over the lease in September last year. We came up from London to take over the place as we'd always wanted to own our own restaurant and pub. I'm a chef and we opened not really knowing what to expect. We were heading towards summer and looking to hire more people and then this happened."
Winning two awards at The Menu Food and Drink Awards organised by The Courier in mid-March, James is gutted to have had to close while the venue was on a high.
"It was really just starting to get some recognition," said James.
"Customers understood more of what we doing as we're a bit different to the other places around us. We use a lot of very local suppliers and the critics were enjoying it, too. We were looking to expand the bar menu, launch outside food and it's just come crashing down.
"We furloughed everyone when we realised we could. We're trying to get furlough for the part-time staff and myself and Alethea are also staff so we're furloughed as well. We can't do anything like takeaways or deliveries for profit as once you're furloughed you can't work. We've been doing things not-for-profit for the local village. There's a lot of elderly people here so we've been baking bread, making pies and people have been coming and collecting them at selected timeslots. It's the only way the pub is functioning at the moment.
"We were going to offer takeaway but as things started to become clearer with what the Government were going to offer businesses like ours, we decided it was for the best.
"We couldn't ask staff to come in and risk running a takeaway business. We also couldn't really offer it as a business and make money from it, so we thought it was the best decision for everyone.
"The way our industry works, it could be changed permanently. Obviously a lot of places won't survive. When we first reopen we might still have to distance tables, and maybe we'll have to offer more items like breads and things people can buy from local stores, as well as being a pub/restaurant. Ideally I'd like to reopen and pick it up from where we left off, but there's no knowing really."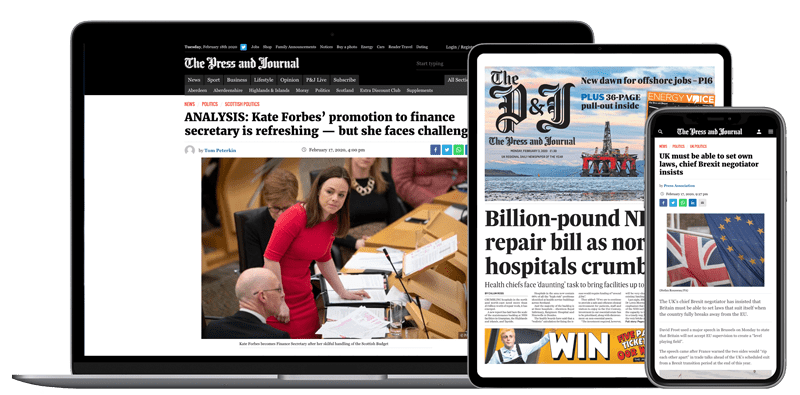 Help support quality local journalism … become a digital subscriber to The Press and Journal
For as little as £5.99 a month you can access all of our content, including Premium articles.
Subscribe