Julia Bryce uncovers which soft drinks are most popular during lockdown and how firms are adapting to new ways of working.
As more and more drinkers look for non-alcoholic products to quench their thirst, it's no surprise the soft drinks industry is expanding rapidly with a surge of new independent firms popping up across Scotland.
Hit with the introduction of UK Sugar Tax in March 2018, businesses have faced many challenges over the years to ensure their products not only stand out from the crowd, but are also healthier and more accessible to customers.
Kantar Worldpanel data shows sugar intake from soft drinks fell by 30.4% between May 2015 and May 2010, emphasising the industry has adapted in numerous ways to meet these regulated changes.
But the biggest challenge for those independent businesses currently is safeguarding their channels to the market. What with the coronavirus pandemic still at large, and lockdown still in place meaning the cafes and restaurants they would usually sell them in are closed, diversification is key to survival.
According to statistics from the British Soft Drinks Association, the UK has the third largest fruit juice consumption in the world, consuming 1,050 million litres in 2018. Regionally, west Europe enjoyed 8,053 million years in the same year, the third largest after Asia Pacific and North America.
---
---
And with the warmer summer weather on its way, more and more Brits will be looking to enjoy a range of soft drinks albeit in the comfort of their homes or gardens.
Claire Rennie, owner of drinks firms Summerhouse Drinks (artisan lemonade) and Scotland's first tonic water brand, Walter Gregor's based near Fraserburgh in Aberdeenshire, says summer is her busiest time.
However, with a schedule of sold-out events now cancelled due to the current pandemic, Claire is grateful for her long standing relationship with national supermarkets.
She said: "We're stocked up so we're not having to make just now. We'd just finished off a big order for ALDI before lockdown so that's out just now and we've got products in Waitrose, too. The Cress Company is still operating and there's some farm shops still open.
"We've got another full lorry load delivery for ALDI in June so we will need to be back making come May – some of our tonic is starting to run a bit low.
"It's great that people can get ahold of our drinks from national stores like ALDI while the other normal routes to market, like those who enjoy our drinks in cafes, can't.
"Locally we've been working with The North East Food Hub which has gone really great and we're also working with Craft 56 who sell across the UK and Europe. We're finding we're selling more tonic water just now and the big bottles of soft drinks."
And while she has has to re-jig her production diary to suit the current market, Claire is thankful she has been able to retain her staff who are currently on full pay at home.
She said: "The one good thing about making our own drinks ourselves is that we can pretty much cut our costs to fit. We can make to order and we're not worried that we're going to have a load of stock going out of date.
It's a hard job making things yourself, it would be far easier getting someone else to do it, but that means we can totally control the production." Claire Rennie
"We've been in touch with all of our suppliers giving them revised ideas as to what we'll need from them. I would be hopeful that once we get clear of this, that there will be a UK-based bounceback in tourism for events. But I do think people will be a little more nervous about going to big events though.
"Our staff are currently at home on full pay so they don't have to worry about anything. We're in as positive a position as we could be. Even if they can't get back when we do start producing again we can make ourselves here on the farm with family members so no one has to worry about their safety.
"We're taking this time to work on new flavours so that when we do come out of this we've got some interesting things to launch."
Daniel Connolly, owner of New Alliance Limited, which owns Kirkcaldy-based soft fruit drink brand Fior Fruit Merchants, says it's the sparkling products which are proving most popular, outranking the firm's pure fruit juices.
"We sell the most of our sparkling apple and raspberry juice cans. It's won two Great Taste awards and a certain group of people realise they don't want to give their children the usual sugary fizzy pop, they want to give them a good quality product which is 80% fruit juice and one of your five-a-day," said Daniel.
"In Scotland we produce a lot of soft fruits so we've had no issues sourcing good quality fruit, even now. We've got stock here for when things do start moving again, so we're prepared for that and we can hit the ground running.
"We are a wholesaler and work with an orchard owner. We supply farm shops, delis, cafes and restaurants across Scotland – it's around 80% of our business. The food side of our wholesale firm has been really busy, but the drinks side has virtually stopped. We would typically do around a couple pallets a week of soft drinks at this time and now we do none. I'd say 95% of our business is to cafes and the farm shops, and they are all closed.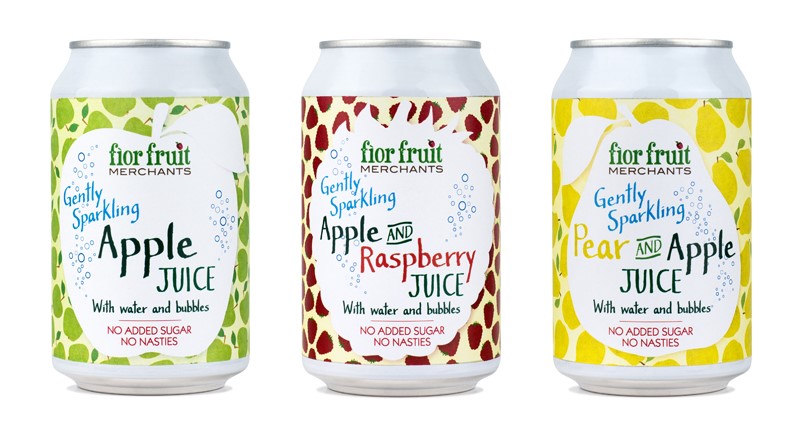 "All of our products have always been online but we're a small brand and have only really introduced our cans in the past 18 months. Our brand is getting known within a certain group but isn't the sort of thing that's massive yet. We've relied on these places to stock it as that's how people buy them. Online isn't a big part of our business."
With carbonates dominating the sector with its 37.8% share according to the latest figures by British Soft Drinks Association (2018), it is the most popular style of soft drink, and the one consumers want right now.
---
---
Bon Accord was established in Arbroath and Aberdeen in 1903, operating for almost 100 years before closing in 2000. Relaunching her great, great grandfather's business four years ago in Scotland's capital, Karen Knowles says the firm is no stranger to adverse times.
While the firm has survived two World Wars, glass and CO2 shortages, Karen is certain the move online has been the best thing the form has done to safeguard the company's future.
She said: "We have been trading for four years and in this time we've had CO2 and glass shortages but nothing on the scale of COVID-19. Bon Accord previously had to operate during two World Wars so they faced huge challenges back then, too. During these times the Bon Accord lorries were unable to be run with traditional fuel and had to be powered by gas.
"We launched our online shop at the beginning of March, which was great timing as it has meant we've been able to service customer orders directly – Bon Accord is now being delivered directly to doorsteps, just like the good old days!
"We are working with local businesses that have set up home delivery services and we are featured on Edinburgh Lockdown Economy which is a portal that highlights local independent businesses and the services they are offering during lockdown. We have struck up partnerships with bloggers to spread the good word about Bon Accord and get lockdown essentials to their followers. We are also continuing to work with local retailers and bottle shops who remain open.
"Going online has been a massive shift in our business model, we will continue to develop our online sales after lockdown has eased. We've also had to diversify and work collaboratively with other local businesses, this has been a great way of showing our support to our friends and neighbours, with the ultimate aim of helping to keep each other's businesses open."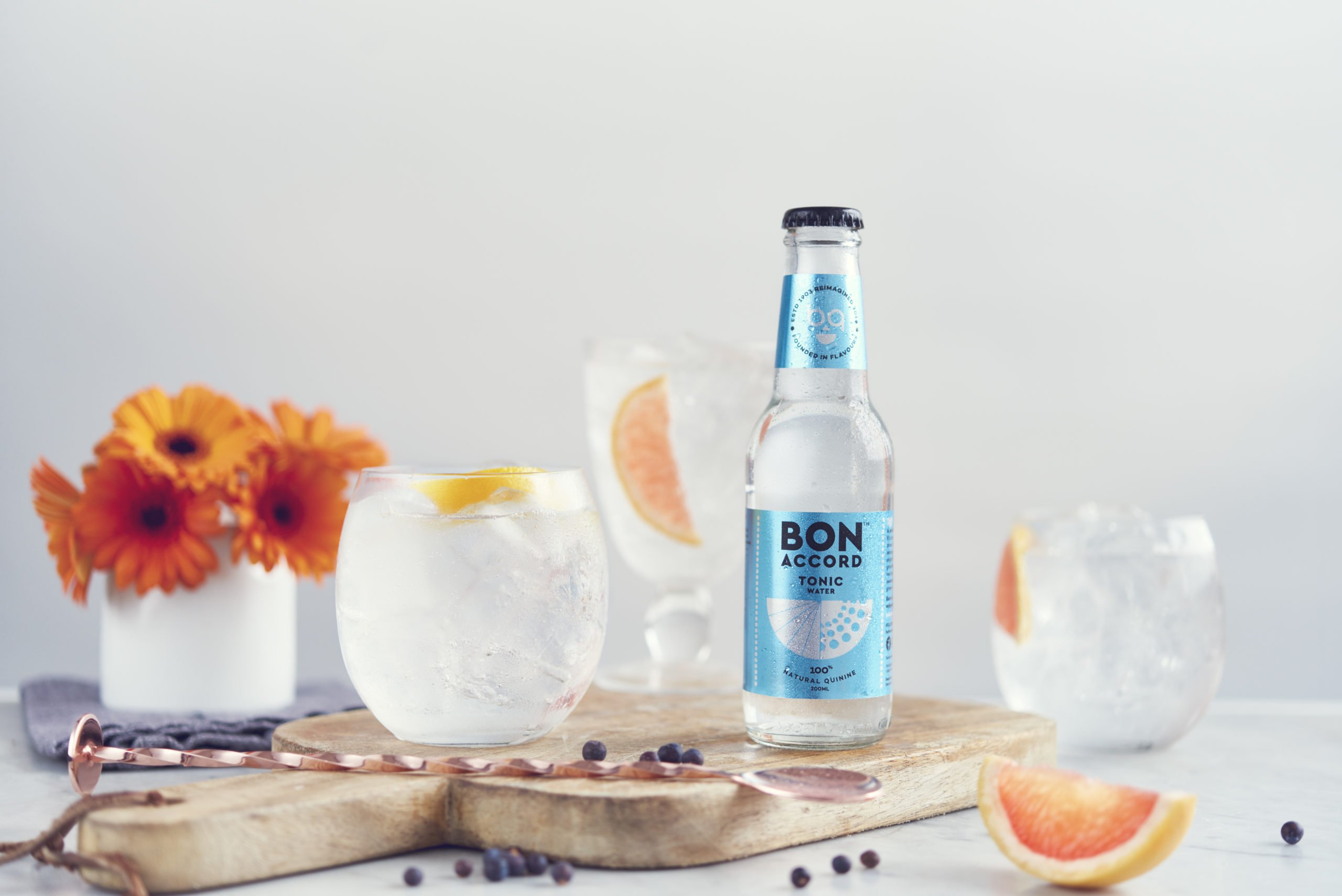 Like Summerhouse Drinks and Walter Gregor's, Bon Accord are also taking this time to evaluate their offering.
She added: "The soft drinks always sell well but we are definitely seeing an increase in tonic sales, due to people enjoying a few more gin and tonic's during lockdown!
"We had a couple of new product development projects in the pipeline for this year, these projects are currently on hold but we hope to reignite them later in the year."
Gregor Leckie, owner of Glasgow-based firm Rapscallion Soda, has used his social media channels to get his popular products in front of new customers.
"We're now 100% online for all orders, and have only kept a handful of direct trade partners," said Gregor.
"We pulled what stock we could from our wholesalers and switched our payments to pro-forma. We communicate predominantly through Instagram.
"The response has been excellent so far. I spent the first weekend of lockdown streamlining our website for faster simpler checkouts, product notifications and we've just introduced a subscription option this week alongside a mailing list.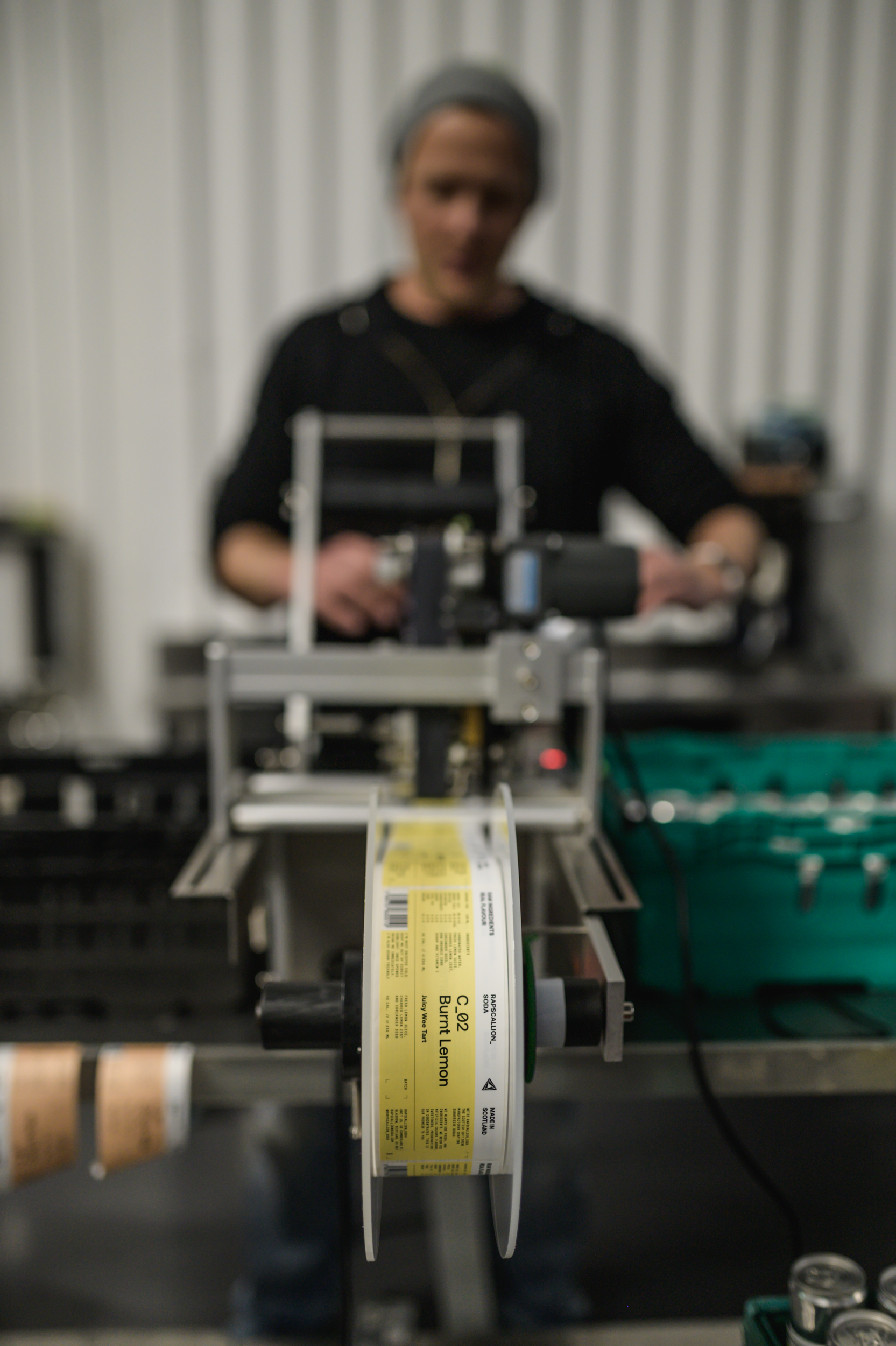 "We are still soldiering on with our seasonal releases, rhubarb in May, strawberry in June or July and cranachan in August, all weather dependent obviously.
"Our Ginga Ninja has a cult following and always does well – I think due to how dry and fiery it is. We also have a lot of interest for our Scottish rhubarb which we will be launching our dry lime performs well in summer.
"We had some exciting projects lined up with Arbikie Distillery, Porters Gin, and a canned cocktail competition with the Base Spirits Collective in Edinburgh. If the demand is there, we will keep on keeping on."