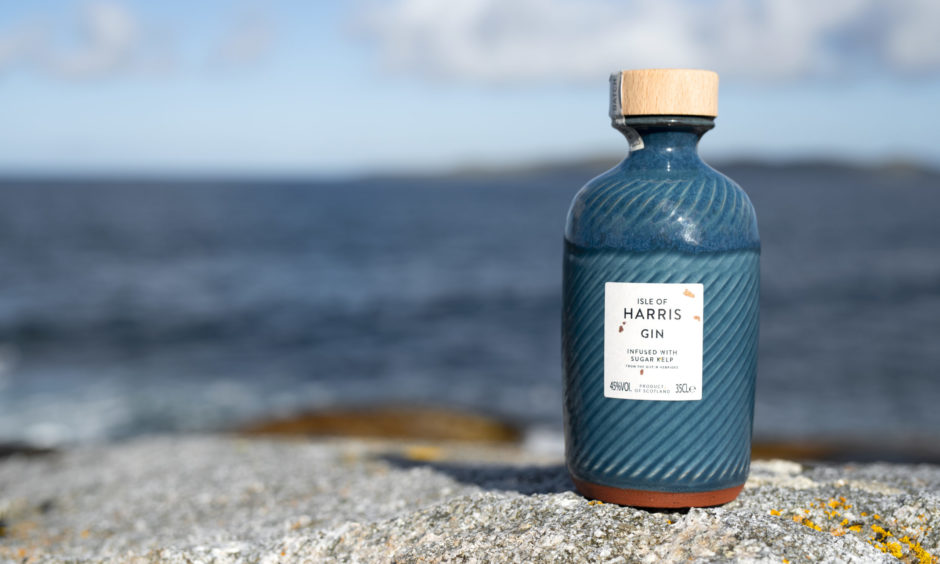 From exclusive sold-out new gin releases to a whisky priced at £8,500 a bottle, Julia Bryce reveals the top new drinks you need to know about.
There's no slowing down when it comes to the Scottish drinks market as new releases make their way to shelves on a daily basis.
From exceptional bottled cocktails to country's first agave spirit series, not forgetting a new climate-friendly vodka made from a pea-based spirit, it's full steam ahead for distillers and drinks brands in getting their new, exciting products out to consumers.
Within this round-up you'll also find a new 46-year-old whisky that is priced at £8,500. If that sounds like something that tickles your fancy, and you have very deep pockets, you'd better be quick, as there are only 55 bottles of it to go around.
There's also a whole range of whisky and gin distillers re-branding their offering at the moment, with many taking the recent pandemic as a chance to re-visit and re-evaluate brand values and how products are marketed in a visually appealing way.
Discover what's new and find inspiration in our latest drinks round-up…
---
The Botanist and Buck & Birch cocktails
Scottish gin firm The Botanist has teamed up with local food and drink innovators, Buck & Birch to launch a limited-edition range of pre-bottled cocktails.
Inspired by the wilds of the region, the collection of three bottled cocktails is available for delivery straight to the door.
Each drink features The Botanist Gin blended with liqueurs and harvested ingredients from the county of East Lothian.
Drinks include; The Ramble which is made with Aelder Elixir, The Botanist Gin with sea buckthorn and sweet elderflower syrup, The Amagroni with Amarosa rosehip liqueur, The Botanist Gin with tansy and yarrow tincture, and The Plants and Quincidence which is blended with quince and pineapple weed liqueur, Buck & Birch midsummer bitters and The Botanist Gin.
You can find the collection here, priced at £29.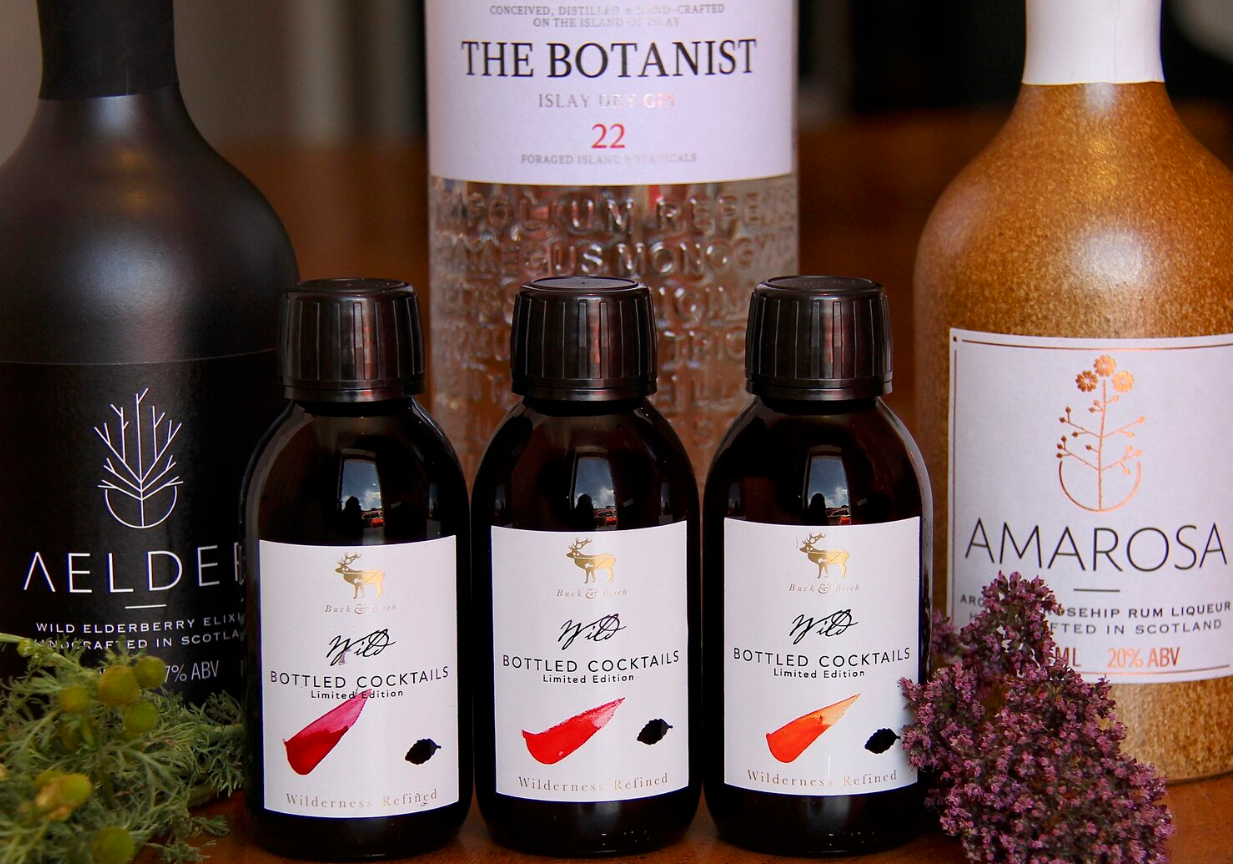 ---
Benriach Distillery unveils new look
Benriach Distillery, located in north Speyside, has revealed a distinctive flavour-forward portfolio of single malts and a new look inspired by the distillery's creative heritage.
The portfolio has been created by master blender Dr. Rachel Barrie and her team, and the packaging takes inspiration from the first Benriach single malt released over two decades ago.
Benriach master blender, Dr Rachel Barrie said: "In the new Original Ten, a more richly flavoured, rounded malt character might be discerned, whilst The Twelve balances richly sherried malt with added layers of fruit complexity, reaching a pinnacle at 12 years old. The new Smoky Ten and Smoky Twelve explore the sweet smokiness of Benriach, enriched through innovative combinations of rum, virgin oak and marsala casks interwoven with more traditional bourbon and sherry."
As one of just two distilleries in Speyside still to practice traditional floor malting on site, a new small batch and limited edition 'Malting Season' expression will celebrate this time-honoured practice. Benriach's seasonal peated spirit production will also be captured in a new 'Smoke Season' bottling, which explores the full intensity of Benriach's fruit-forward smoky spirit.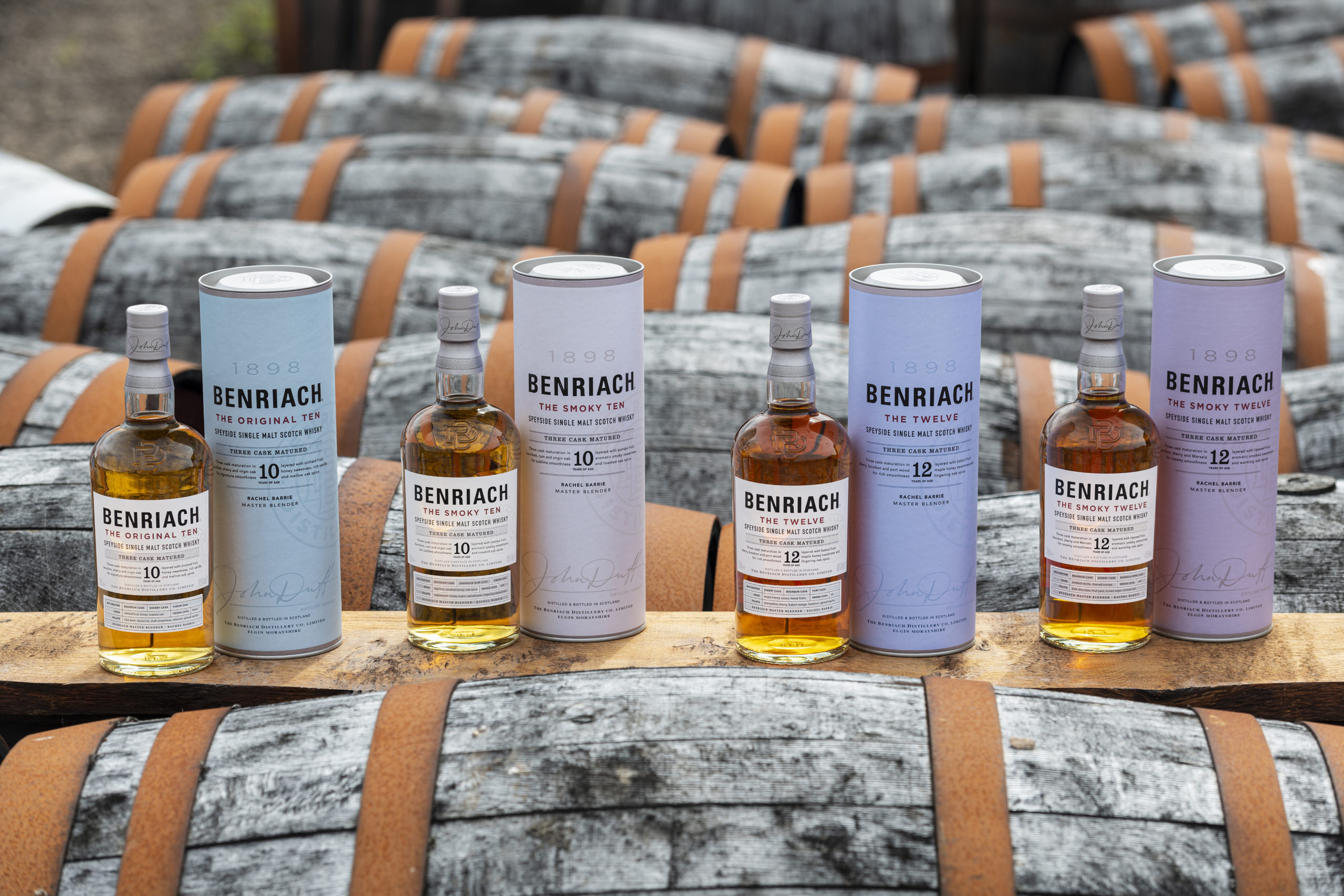 ---
Porter's Orchard Gin
Launching its third gin, Orchard, the team at Porter's, which is part-distilled in Aberdeen, has taken inspiration from Champagne's chardonnay grape for its latest release.
Available for pre-order, with bottles being shipped out on September 23, the flavour profiles it boasts feature great French wines, particularly focusing on Blanc de Blanc Champagne.
Cold distilling green apples and pears with the brand's signature base, a soybean distillate is then added to bring buttery, biscuit flavours into the flavour profile.
The 700ml bottles is 41.5% ABV and is priced at £34.25. It can be pre-ordered here.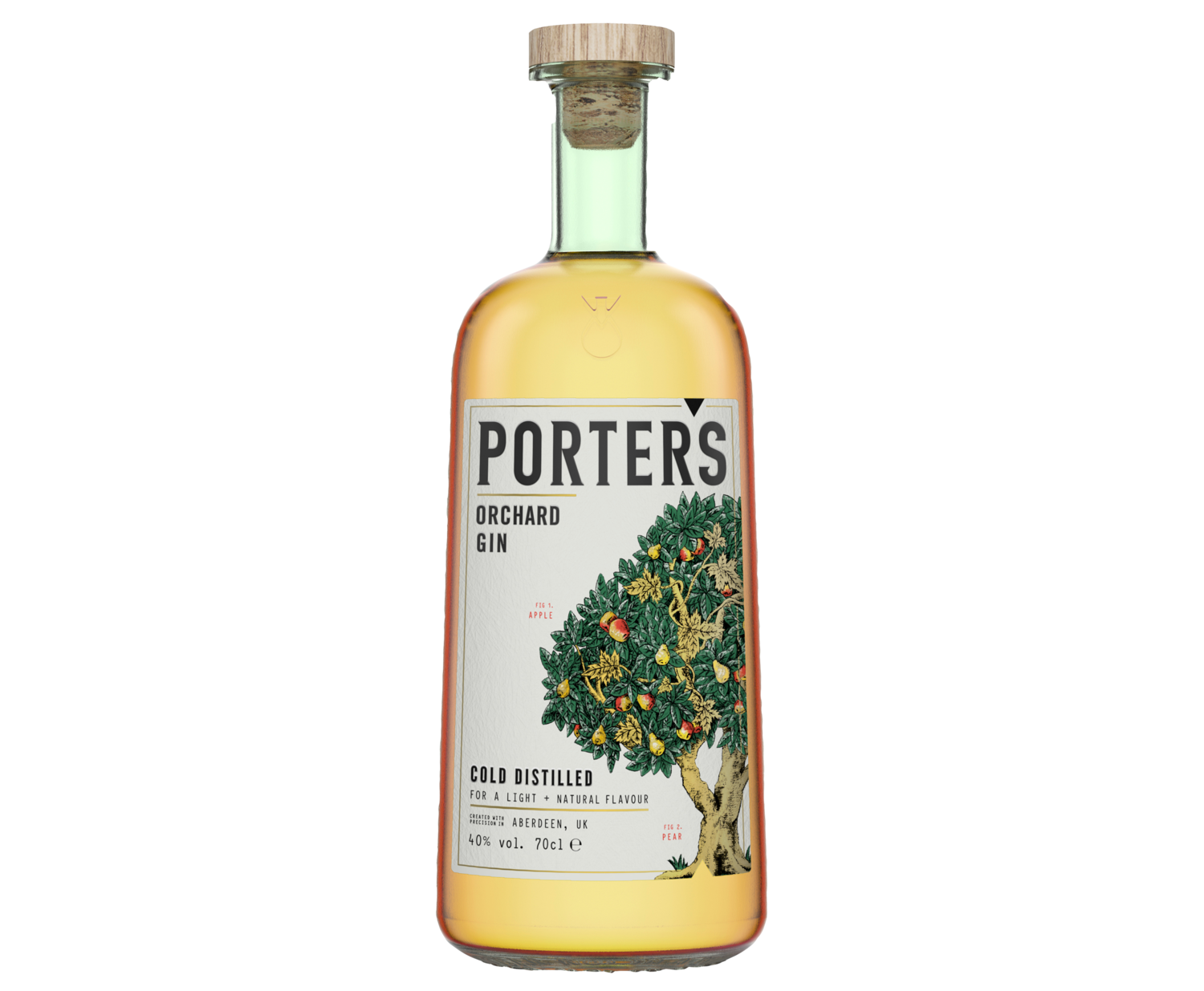 ---
Fierce Spirits' Agave Range
Revealing the exclusive launch of the new agave range, Aberdeen's Fierce Beer has worked with  distiller Lewis Scothern of Distillutions in Arbroath to create this three-part series of spirits. At 42% ABV, each has its own unique flavours, with some being aged and one being distilled with smoked chipotle.
All three bottles go on sale today and can be purchased in Fierce's Bar on Exchequer Row in Aberdeen, or online here.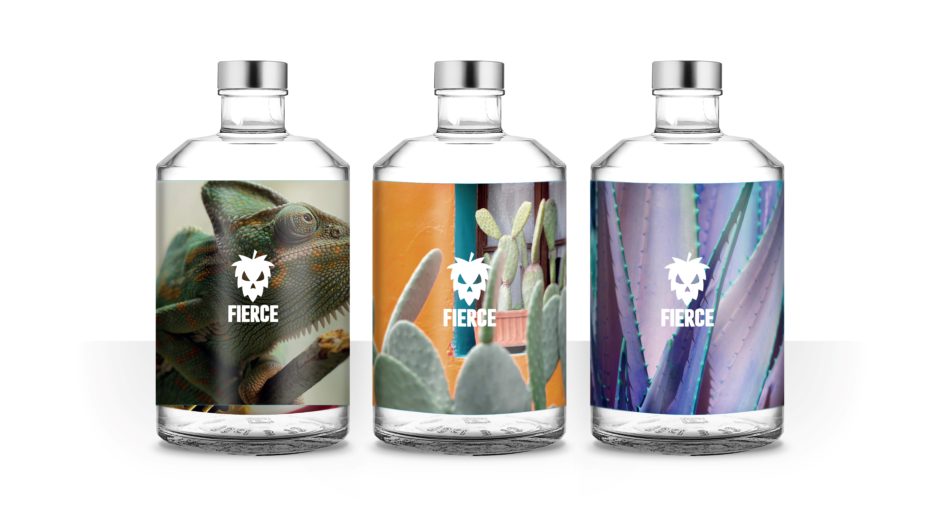 ---
Nadar Vodka by Arbikie
Created by Lunan Bay distillers Arbikie, Nadar Vodka is the firm's second climate-positive product having launched Nadar Gin earlier this year in February.
Made from the same pea-based spirit, which the makers say avoids more carbon dioxide emissions than it creates with a carbon saving of over 1.53 kg CO2e per bottle, it was created by Arbikie's master distiller, Kirsty Black.
Nadar Vodka is priced at £43 for a 700ml bottle and is 43% ABV. It can be purchased here.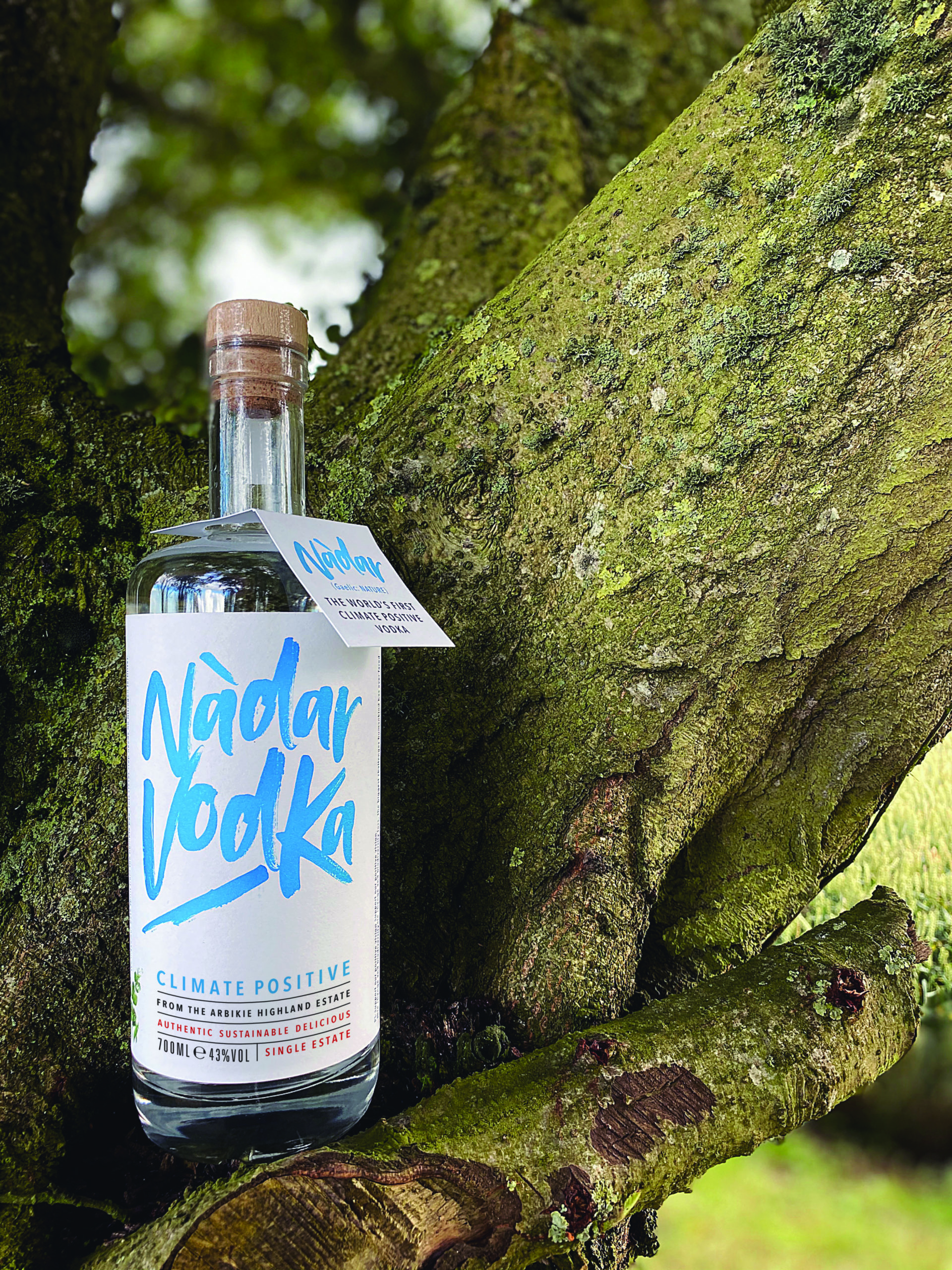 ---
Jura Whisky's Winter Edition
Jura Whisky has unravelled its new sherry-finished expression to Cask Editions Series – Jura Winter Edition
The new expression follows Jura Red Wine Cask, the first in the series released earlier this year. Each whisky in the series will celebrate the role of different cask finishes throughout the maturation process and the impact they have on creating the distinctive flavour of Jura single malt Scotch whisky. The Cask Editions series will highlight the connection between the land and the spirit bringing distinct regional and seasonal flavours to the island malt.
Gregg Glass, whisky maker at Whyte & Mackay, said: "I'm really passionate about exploring the flavour we can unlock within Jura. In our new Winter Edition we've created the perfect festive season toaster. In this expression, we have crafted a harmonious marriage of sweet spices and freshly baked apple pie, which result in an indulgent whisky while staying true to the heart of our distillery character with its mapled and citrussy characteristics."
Jura Winter Cask is 40% ABV and is available in one litre bottles in Tesco for £44.00.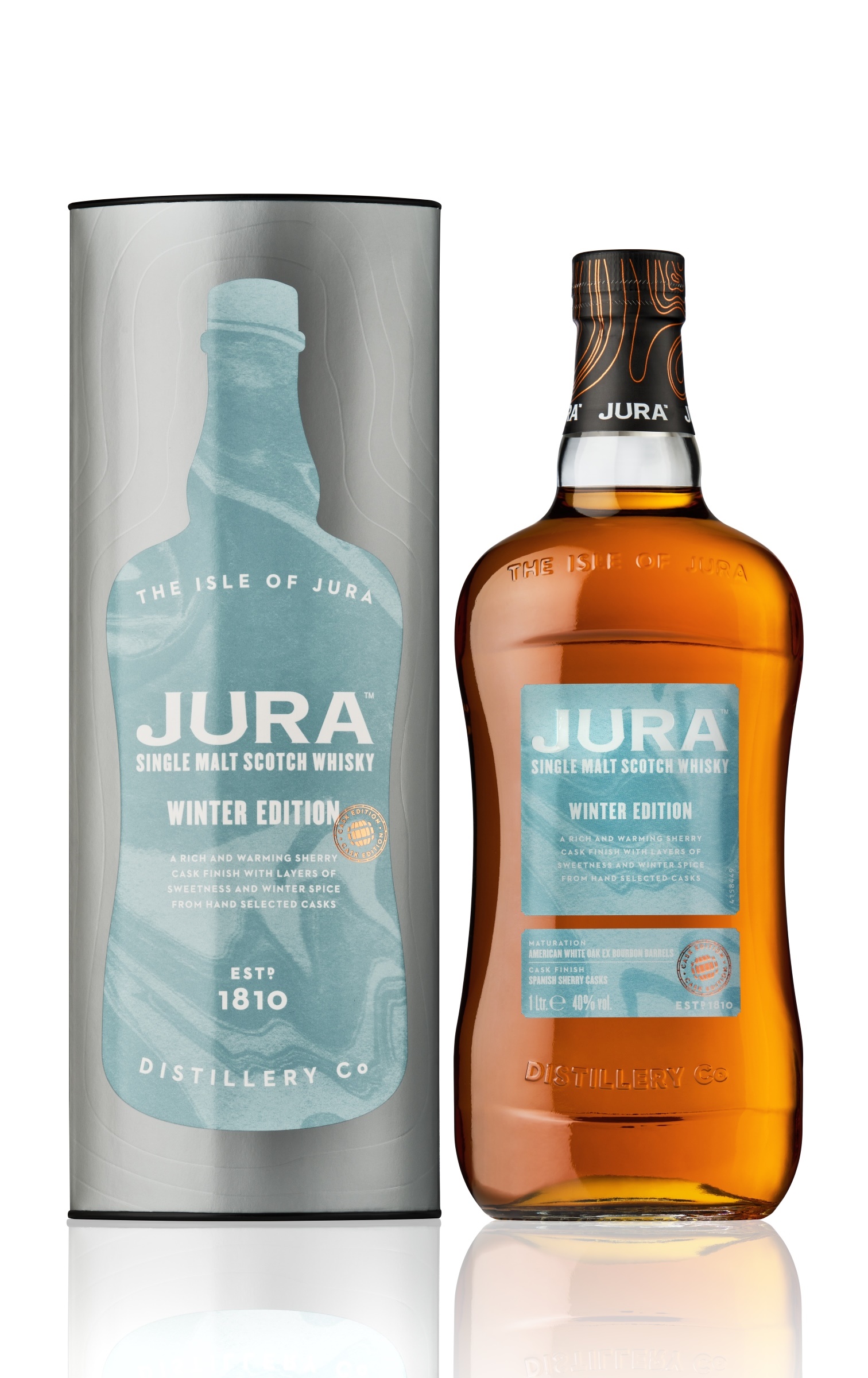 ---
Isle of Harris Distillers' Cèilidh bottle
The limited edition Isle of Harris Gin 350ml 'Cèilidh' bottle sold out within two hours on its first release. With its second batch being released this evening at 5pm, the team expects it to go just as fast again.
Designed and crafted by ceramicist Rupert Blamire, the bottle has been hand crafted by him, with each individual one featuring tactile patterning and glazed in the colours of the island's sea and sky.
The new Harris Cèilidh bottle celebrates the joys of community and connection to each other. The bottle is priced at £45 and can be purchased here.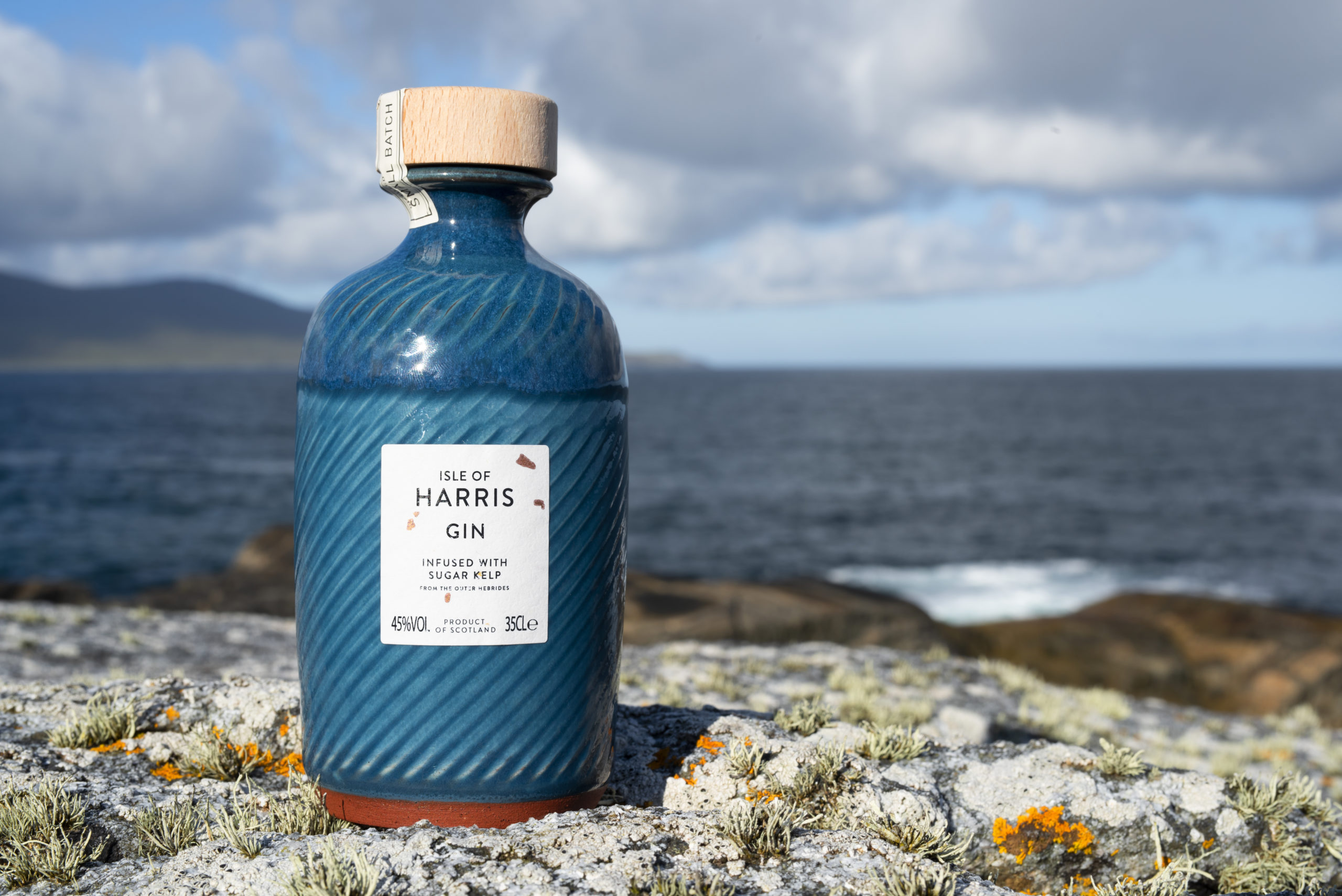 ---
Talisker x Loch Fyne Oysters Ltd.
Scotch whisky brand, Talisker has launched a partnership with one of Scotland's finest
seafood providers, Loch Fyne Oysters Ltd, to offer a new at-home whisky and oyster
pairing experience that will raise funds for The Fishermen's Mission.
The limited edition kit consists of two Talisker 5cl bottles along with one dozen oysters at a cost of £12. Instructions on how to shuck the oysters as well as access to an online video for a tasting tutorial are also included.
Talisker UK brand manager, Nick Moore, said: "We are delighted to be working with Loch Fyne Oysters, whose rich Scottish heritage and passion for supporting local communities, mirrors our own. We have always known that Talisker pairs brilliantly with oysters, but we are thrilled to be able to bring this ritual to people's homes whilst being able to support the fantastic work of The Fishermen's Mission in supporting the recovery of coastal communities across the UK through these challenging times."

---
Wild Gorse Tincture from Isle of Harris Distillers
The Harris-based distiller has also released a limited, small-batch wild gorse tincture.
Collaborating with Amanda Saurin of A.S Apothecary, the horde leaves are hand picked from the village of Rodel, and Amanda has combined their honeyed sweetness with the complexity of hawthorn and nettle, before lifting the final tincture with lemon.
Adding a few drops to your Isle of Harris gin and tonic, which costs £20, will bring a taste of island summer to your glass.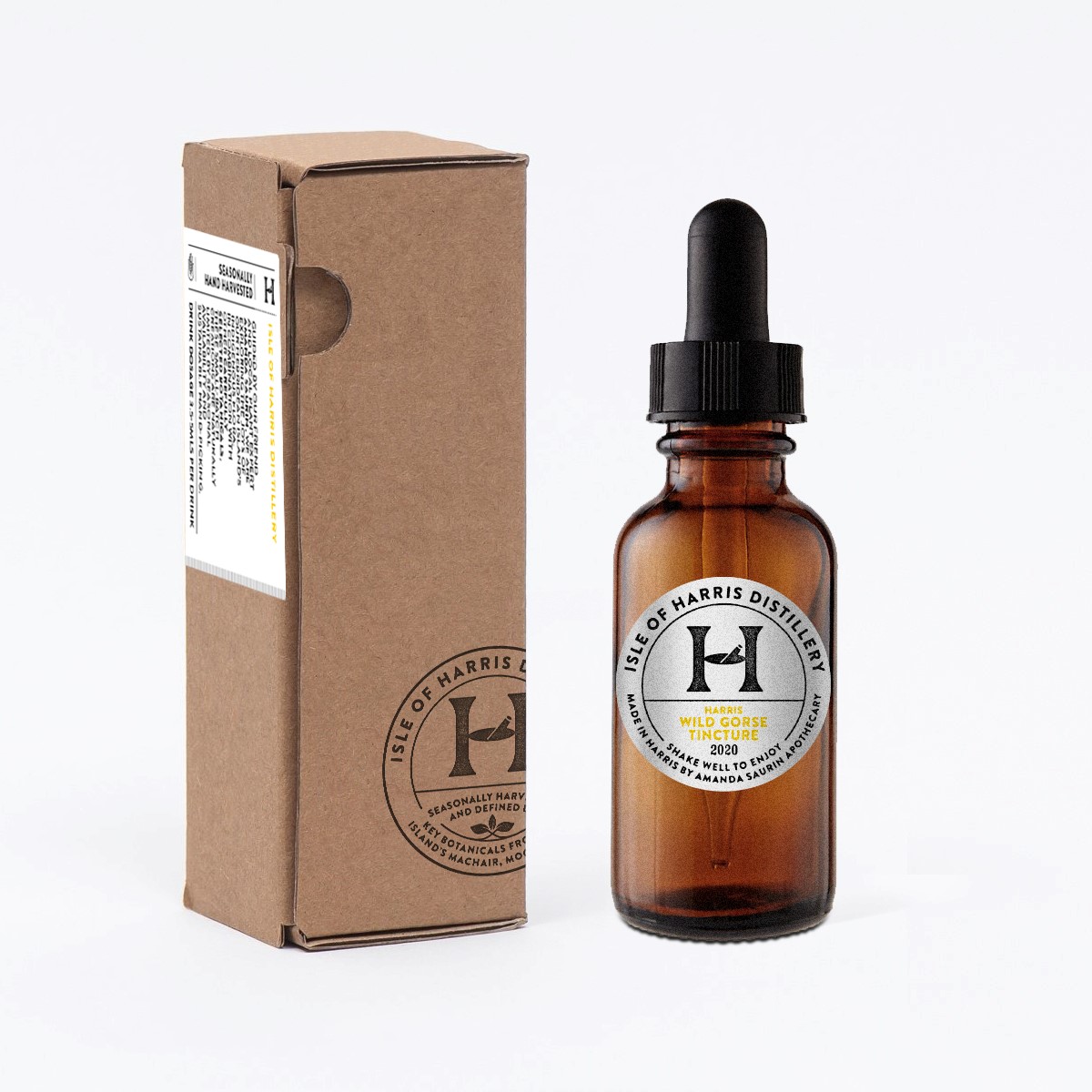 ---
Glenmorangie's Giraffe Gift Edition
Highland whisky brand Glenmorangie has launched a new gift edition to celebrate the brand's spirit animal.
The giraffe has long been a symbol of the Highland Distillery, illustrating the height of its stills which are the tallest in Scotland. This year, Glenmorangie has deepened its devotion to the endangered animal by forging a partnership to protect giraffes in the wild with Giraffe Conservation Foundation (GCF)
The collectible gift tin will be available to purchase from September 15 and will be available in three flavours including Glenmorangie Original, Glenmorangie Lasanta and Glenmorangie Quinta Ruban.
Prices range from £36 to £52 and can be purchased online via whisky retailers and bottle shops.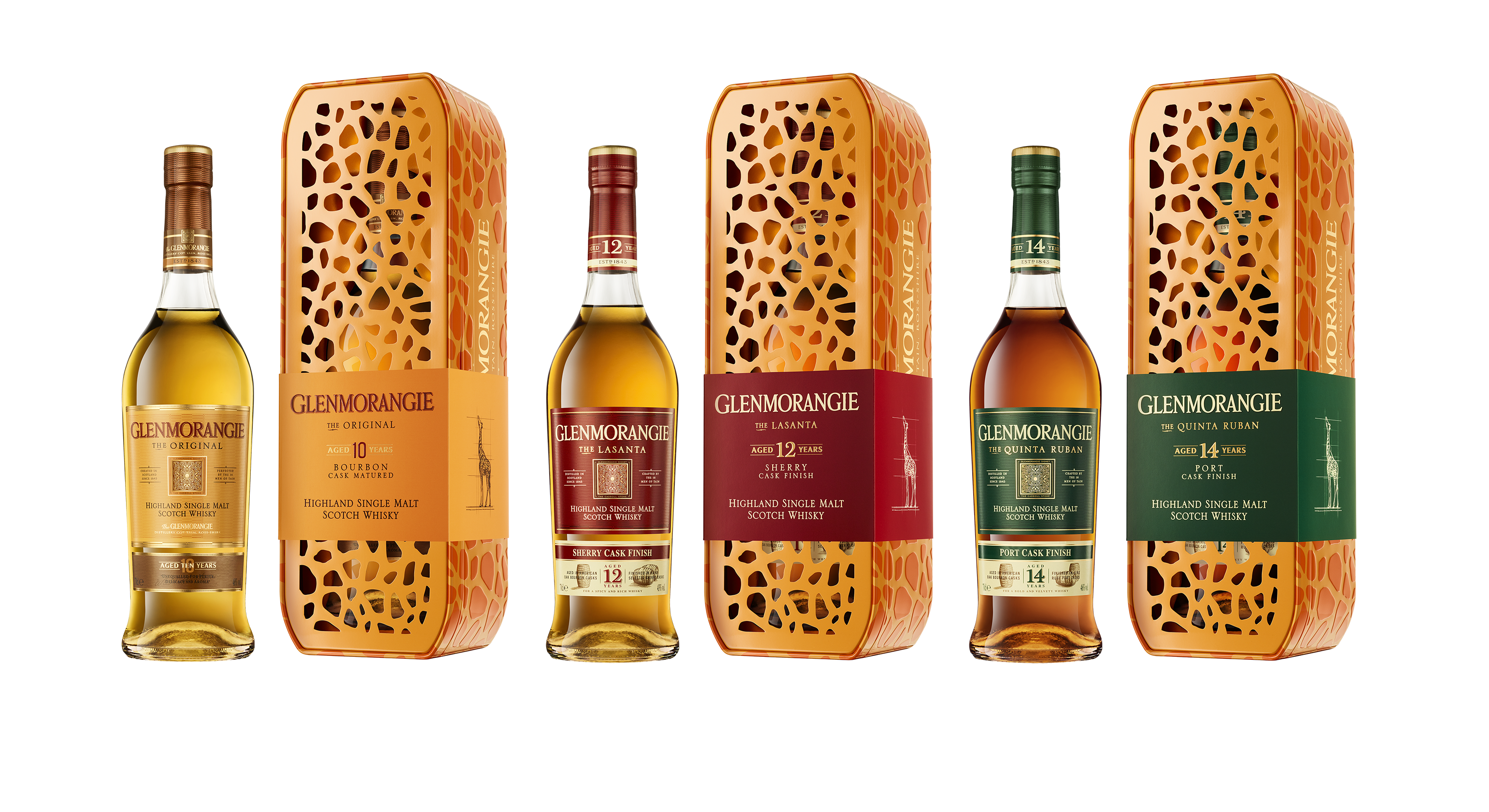 ---
Fettercairn 46-Year-Old
Priced at £8,500 a bottle, this rare addition to the brand's Highland single malt whiskies is a real investment piece. With only 55 bottles initially released, Fettercairn 46-Year-Old is offered at 42.5% ABV, and was distilled on May 8 1973.
Hit with a nose of over-ripe bananas, toasted bread, citrus fruit and plum, the palate is defined by spiced pear, coffee, caramelised orange and liquorice.
Kirsteen Beeston, head of international malts at Whyte and Mackay, said: "This is a truly scarce and special single malt; a celebration of the years of passion and commitment which are inherent to the way Fettercairn Distillery has always been.
"We recognise that having such incredible treasures in our warehouses means we need to ensure we always respect when and how we bring these amazing aged whiskies to single malt drinkers, and this is something we will always honour.
"With a firm commitment to exceptional ageing quality, Fettercairn Distillery has consistently demonstrated an unwavering ability to mature and nurture spirit to such high quality and impressive ages. We're delighted this release has been recognised with the Double Gold award at International Spirits Competition 2020 – it is testament to how truly exquisite this bottling is."