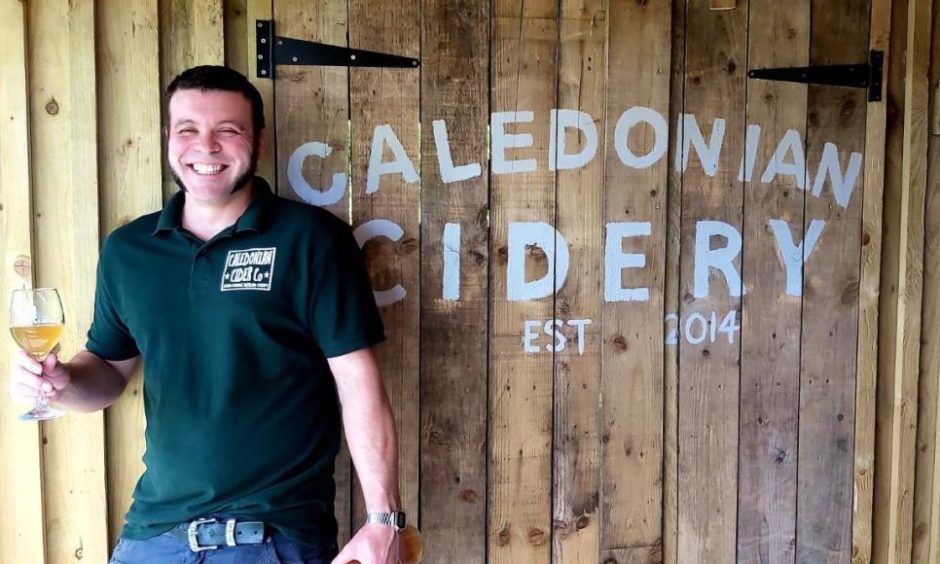 Ryan Sealey, who owns Caledonian Cider Company in Dingwall, has helped create a network across Scotland that connects cider producers with apple growers.
Autumn may be mostly associated with pumpkins but there's another equally-delicious season that starts as the weather turns colder – and that's the apple harvest.
Though apples are available in supermarkets all year round, locally-grown apples start appearing on trees and in farm shops across the nation from the end of August until the end of November.
But with Scotland's reliably unpredictable weather the biggest factor in determining the yield of many of our homegrown fruits and vegetables, there are very few commercial apple growers remaining in the country.
And in the last couple of years experts have warned that Scottish orchards are in decline with around 90% of them having been lost since the mid 1800s.
But for Ryan Sealey, who runs the Caledonian Cider Company in Dingwall, the fruit is thriving and an abundance of apples, as well as a passion for growing orchards, led to him becoming one of the Highland's first cider producers.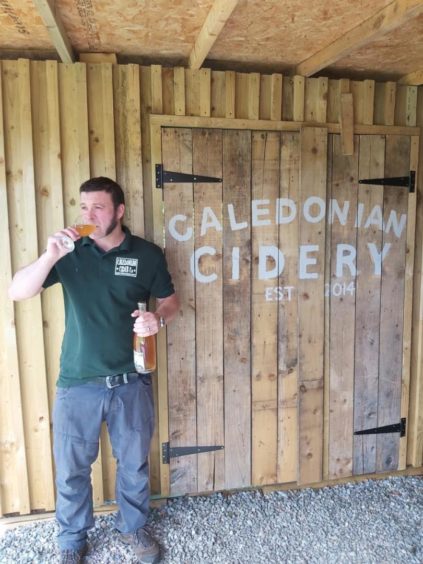 Ryan said: "I've been making cider all my life and my mum and dad were cider makers before me down in Cornwall. I moved up to the north of Scotland about eight years ago to make whisky instead of cider. My wife's from Nairn and when our first child was born we decided we wanted to move up to the Highlands and settle down there.
"I got a job at a distillery, which I still work at, so the cider is more of a hobby for me, almost like a side project that kind of got out of hand. When I came up here I was happy just doing the whisky thing and that was it. But I'd brought three apple trees up from home with me, which I then planted in my garden when we got here. They started to grow so I planted some more then ended up renting a bit of land behind my house and planted some more trees there.
"Then I was introduced one day in the pub to a guy who has hundreds of cider apple trees and it went from there. There were no cider makers in the Highlands at all when I started so I don't know what was happening to all that surplus of fruit before I came in and started using it, but I'm guessing it was just left on the floor."
Apple season
Many of the challenges around growing apples in Scotland is due to the nation's unpredictable weather, which varies from region to region.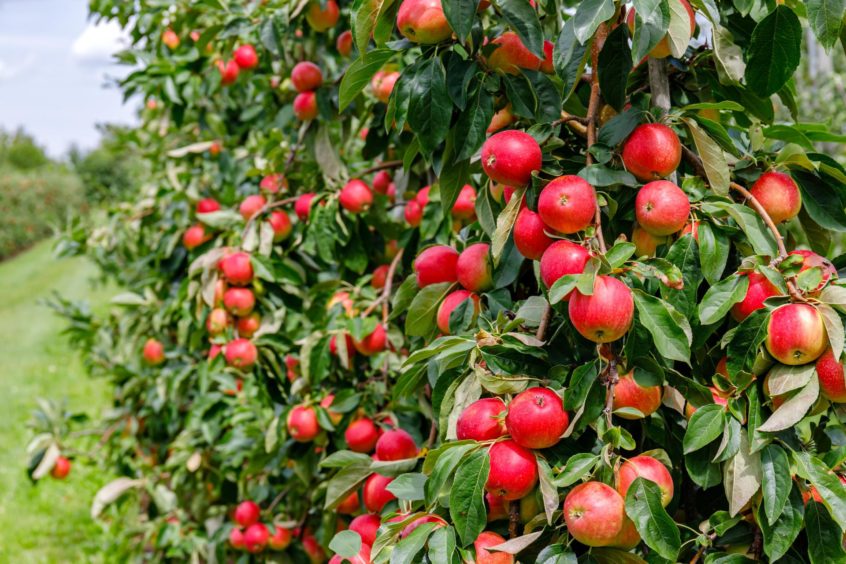 Ryan says: "Apple season in Scotland is sort of weather dependent. Last year we didn't really get anything locally as we got hit with frosts throughout the blossoming season, so my crop was about a third of what it normally is. But, typically, we start sort of late September, which is when the fruit starts to come in, then that carries on right through to the last variety I pick in January."
But, he adds, that despite the weather, another challenge is that there is a lack of a commercial market for Scottish apples, meaning many go to waste that can't be used or eaten.
"I've probably had to turn down as much fruit as I've used because despite there being a lot of orchards in Moray and around Elgin and Forres and people there having 300-400 tree orchards, they don't have a market for them.
"We have plenty of fruit here, even without having to go to people's gardens. You'll find some in walled gardens and out in the wild. All along the side of the A9 there are loads of apple trees where people have chucked apple cores out of their cars many years ago and have trees have grown in their place. It seems to be that wherever you get a build up of traffic, you also get tonnes of apple trees up here.
"We don't have commercial growers in the same way as they do down in the south. If I was making cider in the southwest of England, I'd just need to pick up the phone and I could get a bulk delivery of 28 tonnes of apples, machine-harvested from an orchard. We just can't do that here – it's always going to be hand harvested, which is good as there's a lot to be said for fruit that's hand picked.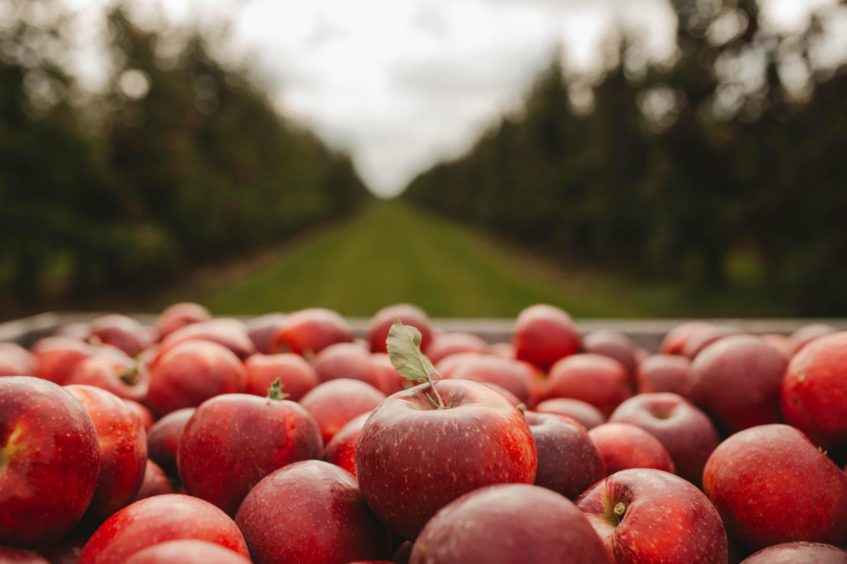 "There really is so much fruit and because I'm the only one really around, I get phone calls from people as far down as Perth, Dundee and Aberdeen, asking if I can use their apples. Some of them have big orchards and other times it's just a person who has got too many trees in their garden and don't know what to do with the fruit.
"But I can't use them, so what I've done is make a Facebook group called Scottish Cider Makers to keep track of where they all are, so that when people get in touch with me to ask if I can use their apples but they're too far away for me to use them, then it means I can put them on to someone in the group who lives closer to them and can use them. I've kind of accidentally created a bit of a network of people that are using apples. Nearly all cider makers will accept garden fruit from people to different extents and depending on what their blends are."
Abundance of orchards
Though many apples go to waste in the region, there are many orchards that Ryan is able to take advantage of right on his doorstep.
He says: "I've got a tiny orchard, which I planted in a bit of ground behind the house and has about 60 trees. That sounds like a lot, but it's not very many. They're only young trees, about four to five years old, and I can get about 300-400 kilos of apples off that orchard.
"The vast amount of fruit I use, I actually get in different ways. Some comes from other people's gardens – people bring me their homegrown apples in exchange for some of my bottles of cider. I put a poster on Facebook promoting this and it got so much more attention than anything else I've ever posted on there – within three days it had more than 100,000 views. It just goes absolutely nuts on there.
"This year I got just under four tonnes of apples from people's gardens who live locally to me, which would've otherwise just gone to waste.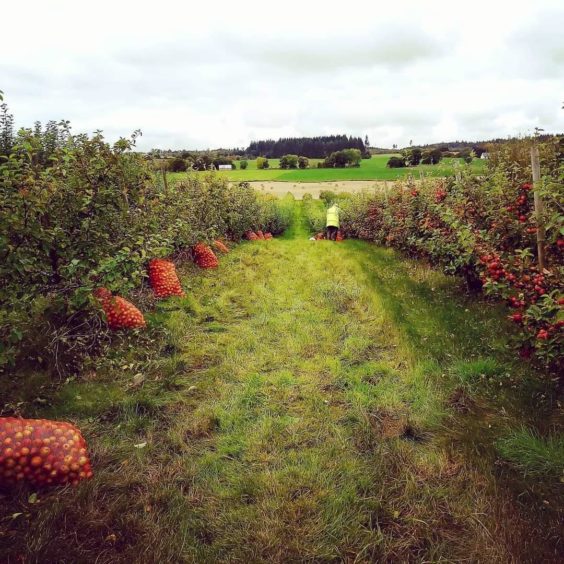 "The rest of the fruit I buy from an orchard about three miles away, where the owner has about a couple of thousand trees. He makes apple juice and sells apples to eat in his farm shop. He's the guy I met in the pub, that has three or four hundred cider apple trees, which produce a different variety of apple – they're quite bitter and sharp and are completely useless for anything other than making cider.
"So I get all of that fruit from him, because he doesn't make cider. He planted them about 15 years ago just to see if they would grow this far north as everyone told him they wouldn't and he is that kind of guy that wanted to try it for himself, and they did grow. I got four tonnes from him this year as well.
"There's also an orchard I help look after in a village about five miles the other direction. The lady there planted a couple of hundred trees for the wild boar she used to keep. She got sick of them, got rid of all the boars and so was left with this orchard of trees that she didn't know what to do with. She'd give a couple of bags to her neighbours with horses and would just leave the rest. Then she got in touch with me about three years ago, so I've been looking after that orchard ever since."
What goes into cider
It takes around 10 apples of different varieties to make Ryan's cider blends and in a typical year he can yield up to 5,000 litres from eight to nine tonnes of hand-harvested apples.
"Despite having only one ingredient in my cider 'recipe' I use lots of different varieties," Ryan says.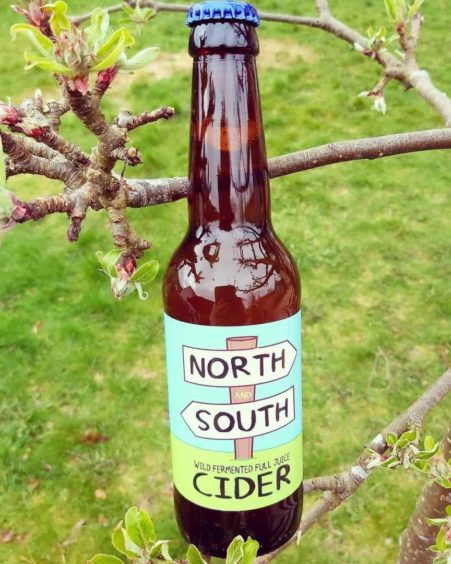 "The eating apples are great as they give an amazing aroma and my favourites being Katy and Discovery apples as they come in really early during the summer. They smell amazing but when you ferment them for cider, they're a bit thin, so they don't really give the complete picture.
"Cooking apples are really useful – we have loads of Bramley growing up here and James Grieve apples, and they're really useful as they have loads of acid in them, which makes them really sharp. If I fermented them by themselves they would be unpalatable as it would be too sharp for us to consume.
"Then, with the bittersweet apples, which people often refer to as 'cider apples', those are the ones that I'm pressing through just now and they give me lots of body and tannins, though they don't tend to have some of that aromatic potential that the early season garden fruit have. But they also don't have as much acid as I get from the cooking apples, so I need all different types of apples to make my blends work out."
---
More about apples…
Three ways with apples: Two salads and a delicious crumble pudding
Lady Claire Macdonald: Having an apple a day is so much easier with these two recipes