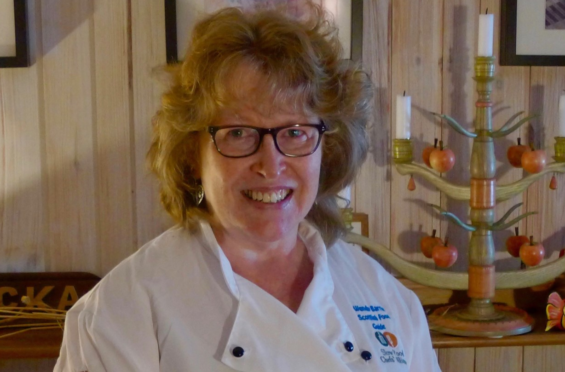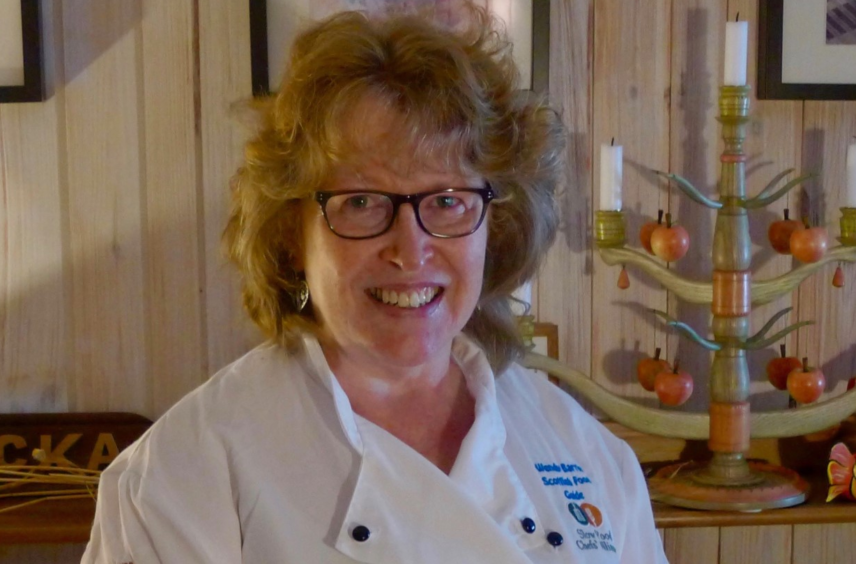 Rebecca Shearer talks to Scottish Food Guide founder Wendy Barrie about the meals that have made the biggest impact on her life and have helped to shape her career.
Wendy Barrie is well-placed to talk about food, particularly when it comes to Scottish food.
Spending her summers travelling round the country's youth hostels with friends and gorging on seafood pasta, becoming a food stylist for magazines and food packaging, and an inspector for food guides and brochures, there's almost nothing she doesn't know about our nation's natural larder.
Having been the Scottish Thistle Award Regional Ambassador 2018/19 for Central, Tayside and Fife, Wendy is a highly-respected cook and campaigner for local sustainable food, a popular cookery show presenter and food writer.
Between being the director of the award-winning Scottish Food Guide and the Scottish Cheese Trail, Wendy looks back at her life and career and the food that has played a part in both.
Childhood – salmon rissoles
Born and raised in Dundee as an only child, Wendy was brought up on lots of home baking, from pancakes to brownies and everything in between.
Wendy said: "I remember baking brownies and I loved pancakes when I was a child.
"We also had the family cakes – the lemon sponges and the chocolate sponges and there were the posh coffee morning cakes that my mum produced, that I got to watch being made. So there were the two different levels I would grow up with but they were all delicious.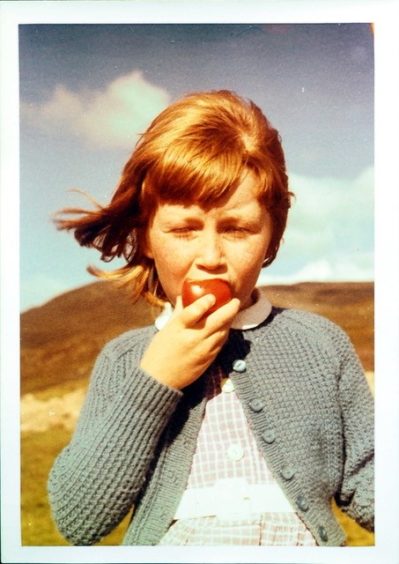 "I also used to ice skate a lot at Haymarket in Edinburgh, where we moved when I was still a child. I can't remember if they had a cafe but I certainly never went to it. But when we got home on a Friday evening we didn't want to be spending time in the kitchen and wanted quick food, so we'd usually have salmon rissoles. They would consist of salmon, mashed potato, egg to bind, ketchup – nothing too excessive, just simple.
"So a lot of what I ate when I was younger was really good, wholesome and nourishing food. We'd go to the local butcher and the local baker too so it was often locally produced as well."
Teens – seafood pasta
Food was also an important part of Wendy's life when she was in her teens and exploring Scotland's natural larder was an enjoyable feature of these years, even if she didn't come to fully appreciate it until much later when she was at catering college.
"We didn't do home economics at school, but I spent every summer youth hosteling with my pals around Scotland and there would be somewhere between four and 10 of us and we would cook for ourselves.
"We'd go to places like Orkney and Skye and even at that age I really liked the seafood – you'd just buy it off the pier.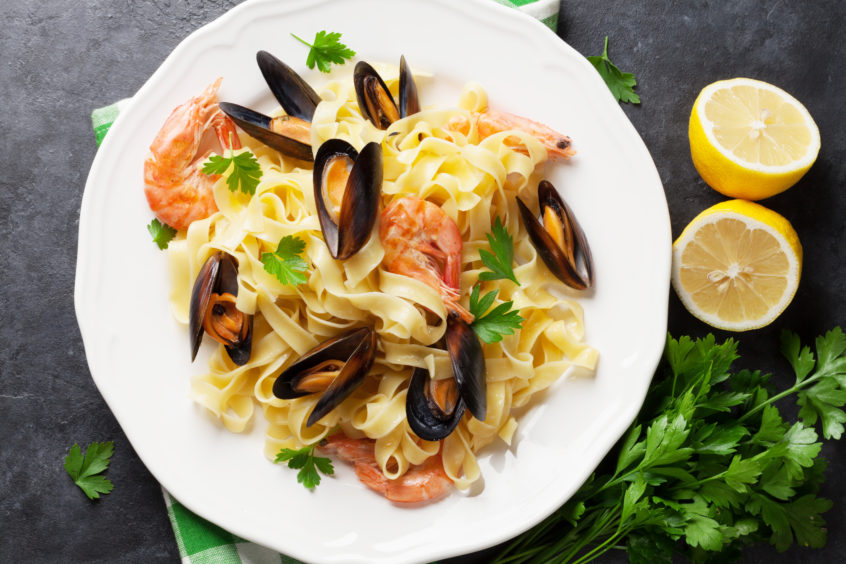 "There was also a lot of pasta and I remember one time we blocked the sink at a youth hostel while trying to drain some of it! We had great fun on those holidays and were able to all just get on with the cooking. But seafood pasta was very quick to make – you cooked the fish and chucked it in the pasta and that was it. It was really pretty healthy but we didn't think about it like that at the time, we just did it.
"I loved fish and took it for granted but I wasn't really aware that this was something special and that Scotland had such great natural produce. I think my awareness of Scotland's natural produce came when I went to catering college later on.
"Later on I took my kids back to these islands that I'd travelled when I was a teenager and shared that same food with them. By that time I'd realised that it was something very special that Scotland had and they still love it to this day."
Although it looked she was destined for a career in law, Wendy's burgeoning love of food saw her take a different career direction.
"I started catering college, at Queen Margaret's in Edinburgh, when I was 17. I had gained all the entry requirements that I needed to do law and that had been my intention. I'd go and sit in the law courts during my summer holidays, wanting to learn about it," she said.
"Then I slowly started to realise that it wasn't what I thought it was – I just had a desire to fix things and I remember speaking to a lawyer friend of mine who said that if I was a lawyer I'd have to fix things within the law but if I wanted to change things I really had to be a politician.
"I was then in a situation where I had to choose what I wanted to do. I was really interested in cooking at the time and that's what made me decide to go to catering college. And I loved it from day one – it was almost like following my hobby.
"I did four years there, instead of the usual three, as at that time, you could opt to do a year's teaching qualification on the back of your training. So I thought it was quite good to nail that while I was at it.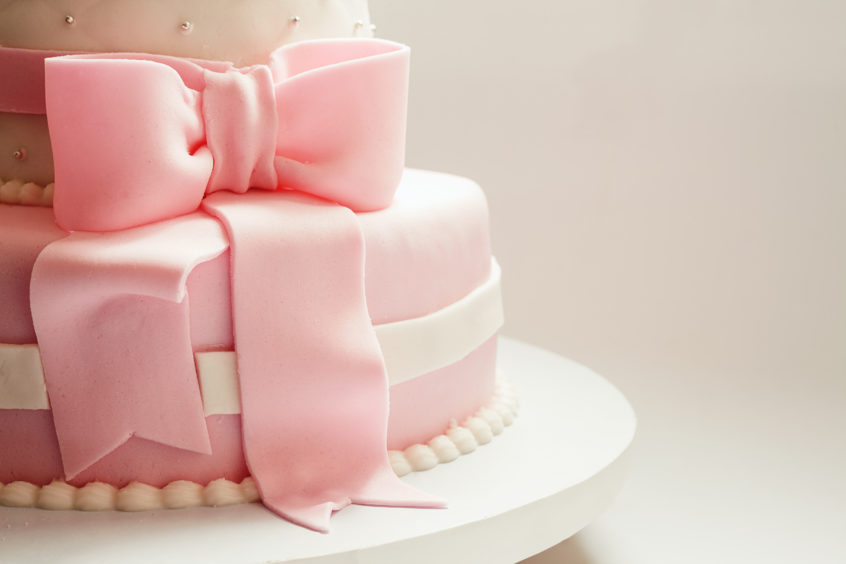 "We got taught in some really highly-skilled sugar craft, how to make stock and traditional things like that. There seems to be a lot of stock cubes and pre-mixes used in cooking now so we were very lucky to receive training on the traditional way of doing things before that generation retired. They didn't cut corners.
"Back then my favourite thing to make was a big poached salmon on a platter or as a table centrepiece. That was my standard for friends and family. It set me on a course for a later career as I enjoyed the presentation of food.
"I had my granny's old fish kettle, which I still have and now use for hot smoking fish, but I used it for salmon – that was very much my signature thing back then that people often requested."
20s – poached salmon centrepieces
The poached salmon platters continued being made into Wendy's 20s as she was combining her love for cooking with her joy for teaching kids how to cook.
"After catering college I went into teaching, and teaching gave you long holidays so I would work in some restaurants and catering over the summer.
"I thought it would be best to go straight into teaching because my thinking was that if I got the hang of it then, I could go back to it later. For about four-and-a-half years I was teaching full-time and keeping a hand in hospitality by doing outside catering jobs in the summer, where I was continuing to do these poached salmons until I went on maternity leave.
"I like teaching but I didn't like being told what to teach and having the structure of the syllabus. I'm too much of a free soul so I think I knew teaching was always going to be a temporary thing.
"I really wanted to change what I felt was really old-fashioned and last-century. In fact, much later on I tried to change it and approached the education board to try and get a better course together for children to learn, but didn't have much luck.
"But in my late 20s I then went on maternity leave with my first child."
30s – oatcake canapes
Wendy's career took her on another path after she had her first child, and set her on her way to styling food for photographs in some of the country's most popular food magazines.
"My second child was born in my 30s but I hadn't gone back to teaching after the first child and had set up my own business as an outside caterer. At the same time, there were a lot of food magazines around.
"A lot of these magazines were talking about food in Scotland and, to go with these, they needed the food photography. Most of them were flying people up from London to do it so I set myself up as a Scottish food stylist. And I was really busy with this, probably for about 15 years or so. It was mainly sourcing, preparing, cooking and then decorating the food for the photography.
"It had just come about after a chance conversation with a friend who knew a photographer that was looking for someone to do food styling. I'd been dressing all these poached salmon centrepieces for many years so I thought 'I could do that'.
"Now they don't need stylists as such as a lot of local producers and chefs can nail the presentation of food beautifully. It was more a thing of its time.
"I learned a lot of tricks in that job as well, such as how to get particular foods steaming or smoking, what to use to get a chicken looking good etc. It was exciting and I really enjoyed it.
"Gradually my role developed into me then helping develop and then cook the recipes at food events. I've ended up writing thousands of recipes for hundreds of leaflets and magazines.
"There was a company I used to work with that does oatcakes and I used to help them take pictures of oatcake canapes for the packaging – some of them are still on the shelves today. But there was one where we were photographing the oatcakes with different toppings and the client decided they wanted three more toppings.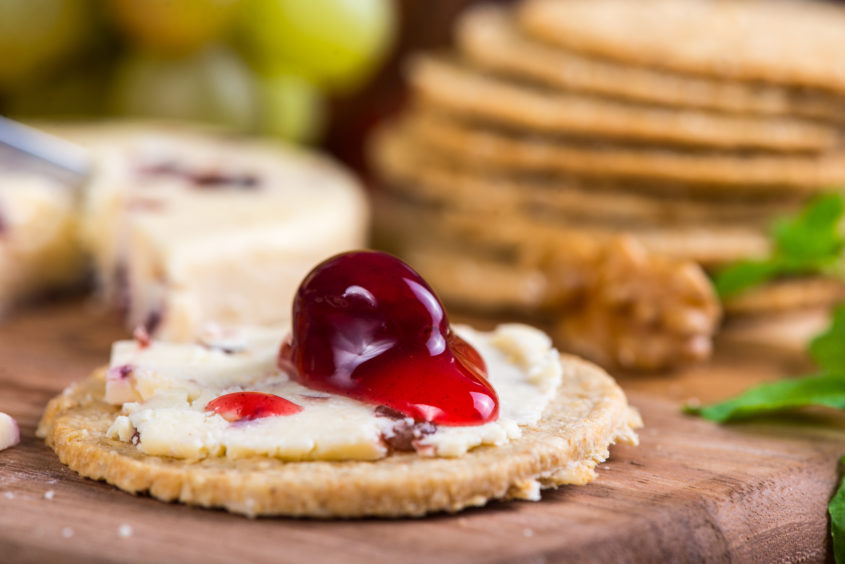 "However, the tablecloth wasn't a real tablecloth, it had been painted on so we had to call back the artist, have them paint another half a metre of tablecloth and literally sit and watch the paint dry before we could do anything else.
"I'd also been asked if I could reduce and check recipes for cookbooks as some had been written by chefs who were used to cooking in mass quantities and didn't know how to bring the recipes down to be suitable for four people, or sometimes two.
"There was one company that had a vegetarian cookbook which was written and a print date was set but they realised nobody had checked these recipes. There were tonnes of mistakes in it so they asked if I could do a rushed job for it. To get all the recipes checked by the deadline I had to cook nine veggie dishes a day. I had to get my son to bring some of his friends home from school each day to help eat the food as there was so much of it!
"I then saw an ad for an inspector for a food guide, which I applied for. It was seasonal so I could fit it in with all my other freelance stuff. So I ended up doing that for a national food guide for eight years and was chief inspector for five of those. I had to oversee about 300 inspections a year in Scotland."
40s and now – steak and potatoes
"I was just in to my 40s when I started my own my guide, which was in 2002. But I was still doing some inspections and as chief inspector I'd still have some of the dodgier places landed on me, as well as some of the late entries that are desperate to get in before the deadline.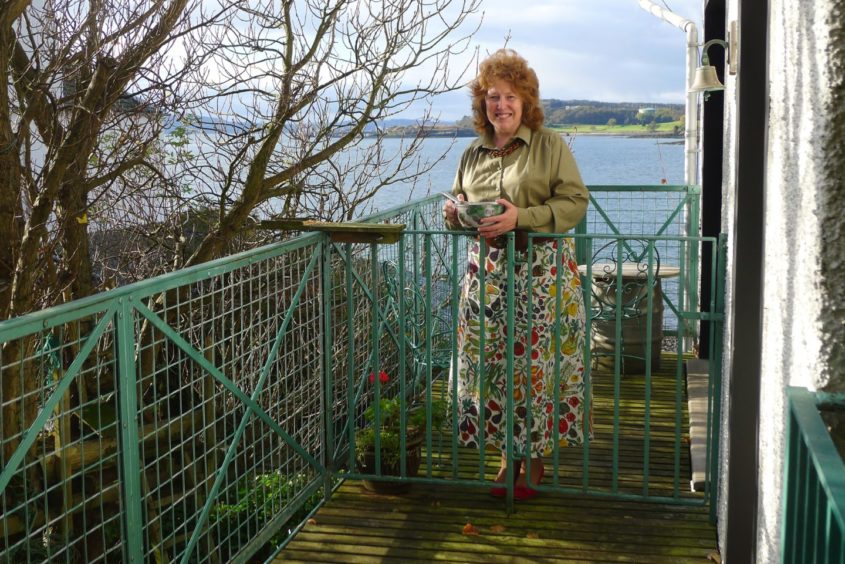 "I started to get into the way of picking a different island every year and do it for the guide during the Easter holidays. All these places I was inspecting had no problem with me bringing the family along as long as I paid for them and the kids behaved, so we'd turn my inspections into family holidays.
"The kids still talk about this – the fact they got a different island every year and they still go back to them. They were eating the very best island produce at the time and loving it.
"I also like cooking at home so they were getting good food there too. So by the time they both left home they were both very competent at cooking.
"I carried on with my self-employed work, doing more shows and events. By this time the food styling was far more digital and people had started doing their own thing, but so had I.
"From my 40s, and onwards, I've really been focused on the food, farming, fishing and produce that's behind all these chefs and in creating my own food guide it's been like creating a matrix in terms of producers looking for chefs and chefs looking for producers.
"The produce has become the absolute focal point. I've been involved a lot in food tourism and I think Scotland has exploded in terms of providing some great food places, but we still need to aspire to do better.
"We have a lot of phenomenal stuff here but not enough of it – there are some here thinking they're phenomenal but they've got a way to go yet.
"There's a Swedish word 'lagom' which can mean 'everything in perfect balance' and that is what they like to promote in their books and magazines. But it can also mean that something is boring or gloomy or dull. So I think this applies to Scotland – there are a lot of people doing great things here but there are also some who need to pull their socks up.
"If I had to pick something that signifies this time of my life, like my last meal on Earth, it would be Hardiesmill Aberdeen Angus steak, with Arran Victory potatoes, greens from our garden and our chive butter. That, to me, is very Scottish.
"Right now, my husband and I are working on a book and I'm doing all the food photography for that. I might have started my food guide in 2002 but I have absolutely no intention of stopping – I love it!"
---
Rack of Boreray Mutton on Honey Glazed Vegetables
Boreray is primitive breed of sheep with a dainty frame. Their fine wool is highly sought after for spinning and crafts. All the sheep have spiralled horns and their meat is fabulous when slow cooked with local vegetables. If you cannot source Boreray then there are other wonderful breeds to explore including Hebridean, Shetland, Soay or North Ronaldsay, all found on www.scottishfoodguide.scot
I chose this recipe as it exemplifies my commitment to local, regional and seasonal produce and those who rear, grow or produce the ingredients – not an avocado or soya milk in sight!
(Serves 2)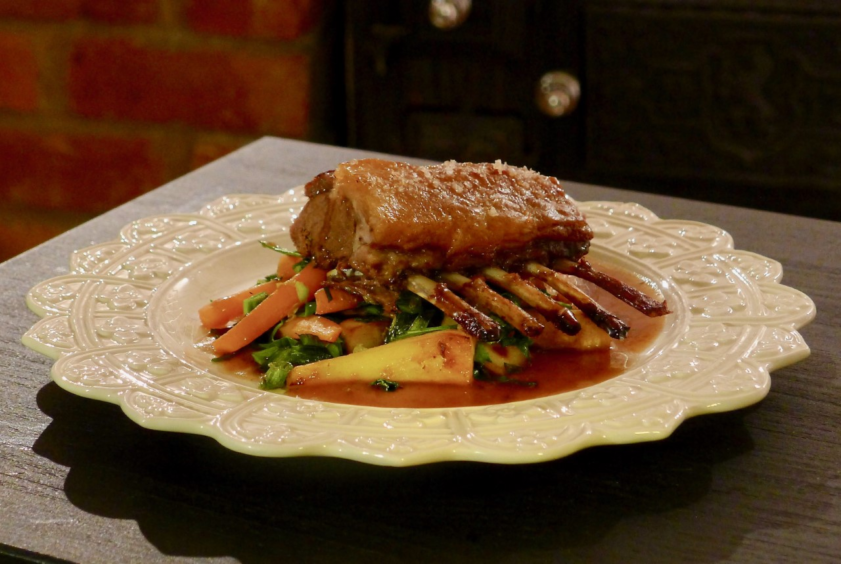 Ingredients
1 rack Boreray Mutton
A drizzle of Summer Harvest rapeseed oil
Isle of Skye Sea Salt and freshly milled black pepper to season
3 medium carrots, cleaned & cut in chunky sticks
1 small leek, cleaned & sliced
1 tbsp redcurrant jelly
2 parsnips, peeled & cut in wedges
A knob of butter
Scottish heather honey
Method
Heat oil in a casserole dish and seal mutton on all sides. Season with sea salt and freshly milled black pepper.
Add a litre of water and pot roast for three hours in oven at 180ºC or slow cook on hob. As long as you have a close-fitting lid it should be fine but check from time to time and add a little water as necessary. It should be simmering gently.
Towards the end of cooking, pan fry wedges of parsnip and carrot in a drizzle of rapeseed oil along with a knob of butter and seasoning. Add the leeks to the pan later to retain their lovely fresh colour.
Just before serving, add a generous spoonful of honey to the pan to caramelise the edges of the vegetables.
When rack fully cooked, remove from heat and lift out joint. Set aside in foil to keep warm. Now is the moment to spoon off any excess fat if required. (Save it for stovies).
Blend in redcurrant jelly and taste to adjust seasoning of juices.
Serve on a platter with the honey-roasted vegetables and drizzle with the redcurrant glaze.
Recipes and photos © Wendy Barrie
---
Read more in this series…
My Memories in Meals: East coast chef's journey to success wasn't all plain sailing