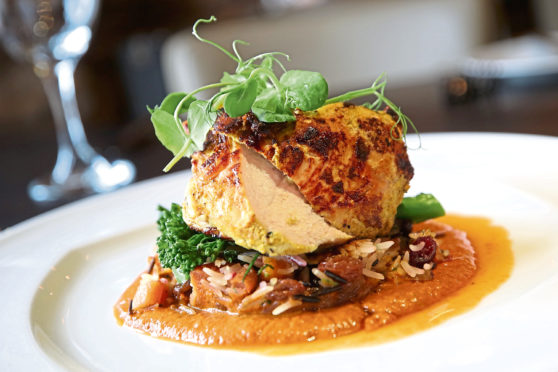 I'm suffering from a serious case of hanging-basket envy.
My window boxes are bursting with colour, but I've given up on my hanging baskets after twice killing all the plants through drought and drowning.
Now I feel pangs of jealousy when I see baskets full of colourful blooms.
The pain became acute as I reached The Mustard Seed Restaurant in Inverness, for the baskets there are truly Instagram worthy, and a sight to behold.
Inside the restaurant, housed within a converted Georgian church building, there are plenty of other items on display that you'll want to take pictures of and post on social media.
An impressive, huge display of fresh flowers on the bar counter being the first to grab my attention.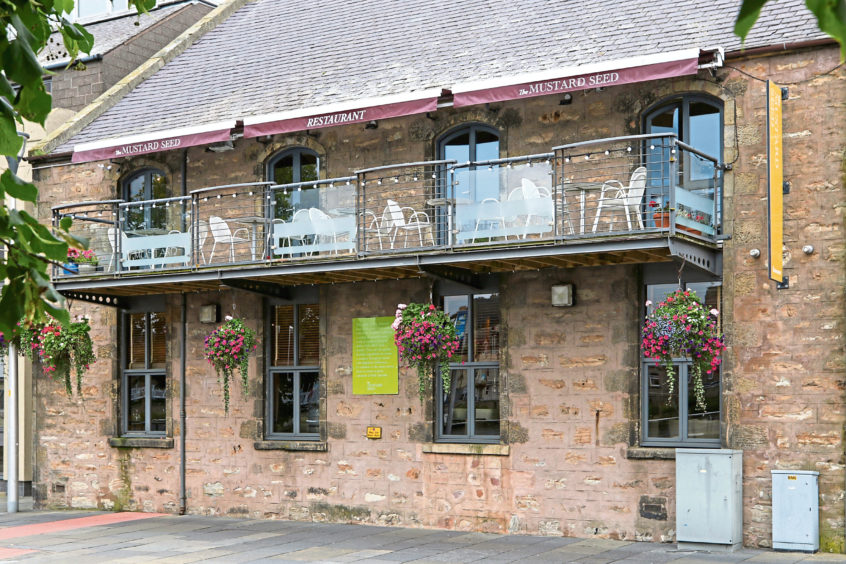 The back wall has shelves up to ceiling height and displays a marvellous mixture of wine bottles and objects d' art, such as large old toy trains and cars.
If ever there was a place to play eye-spy should the conversation dry up, this is it.
The walls within the two-storey building are painted a cheery mustard colour, and adorned with colourful, contemporary art.
Exposed brickwork, wooden flooring and big windows offer fine views of the River Ness and create a welcoming, modern vibe.
From the mezzanine-style upper floor there's further fine views to be enjoyed, and on fine days, you can dine alfresco on the adjoining balcony.
While the restaurant was fresh and cool on the warm night we visited, it takes on a cosy vibe in the cooler months, thanks to a large glass-fronted wood-burning stove on the ground floor.
On this occasion, logs had been swapped for tall church candles – rather appropriate given the building's history – and they also looked pretty enough to be photographed.
But we hadn't come to the independently owned restaurant, which opened in 1995, to play games or take pics.
We'd come to eat, and eat early, as we had a date with the theatre later on.
At 5.30pm the place was relatively quiet, but within 10 minutes it was packed.
Despite the massive influx, our waitresses remained calm, didn't rush us and made polite, friendly conversation throughout.
There are a number of dining options available including a la carte, daily specials, fixed-price lunch and early evening options.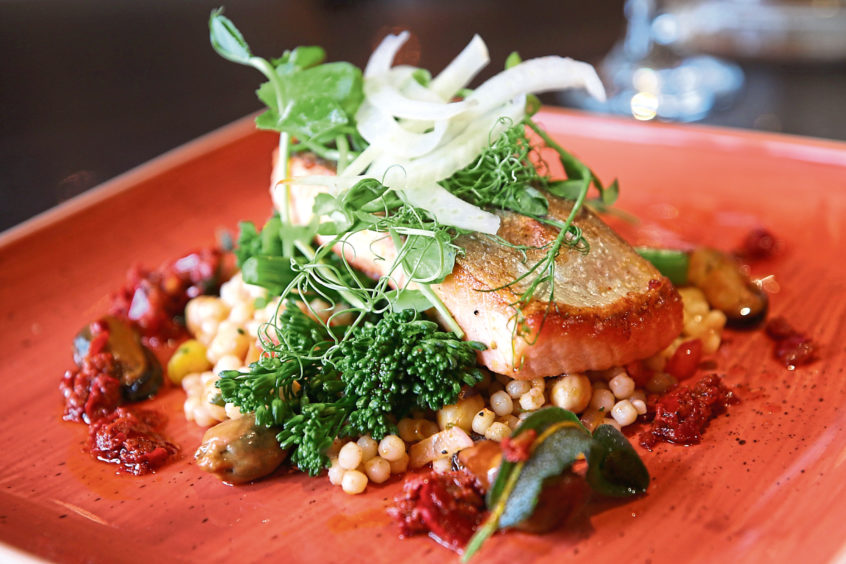 We opted for the latter after studying the menu, during which we were presented with tall glasses of cool water and a basket of thick, white, crusty bread and butter.
From a choice of five starters I opted for crispy panko chicken tenderloins, coronation potato salad and citrus mayo, while my partner ordered smoked mackerel pate with toasted foccacia and a dressed leaf salad.
"I thought you'd have ordered the starter of watermelon, feta, cucumber salad and mint vinaigrette," he said a little sarcastically.
All because I'd bought an enormous watermelon the week before and made watermelon and feta salad about five times.
Good to see the chef here loves that flavour combo as much as I do.
My chicken was superb – crisp on the outside and succulent inside.
The potato salad, a twist on the classic Coronation chicken, was spicy and sweet, while the tang of orange added to the mayo was sublime.
The pate made with mackerel, my favourite fish, was smooth and packed a big flavour punch, and it would have been difficult to say who had the better starter.
For mains, Mr Sarcastic ordered home-made fish pie served with creamed leeks, while I tried pan-fried fillet of sea trout.
The pie, topped with parmesan mashed potatoes, looked great and tasted even better.
It was filled with chunks of hake, cod, salmon and smoked haddock which, went well with the accompanying creamed leeks, peas and spinach.
My trout fillet, pink and with perfectly cooked, crisp skin, was a knockout.
Sitting atop a mini-mountain of crushed potatoes with a hint of lemon, fine green beans and a sweet salsa rosso salad, it was the perfect fish dish.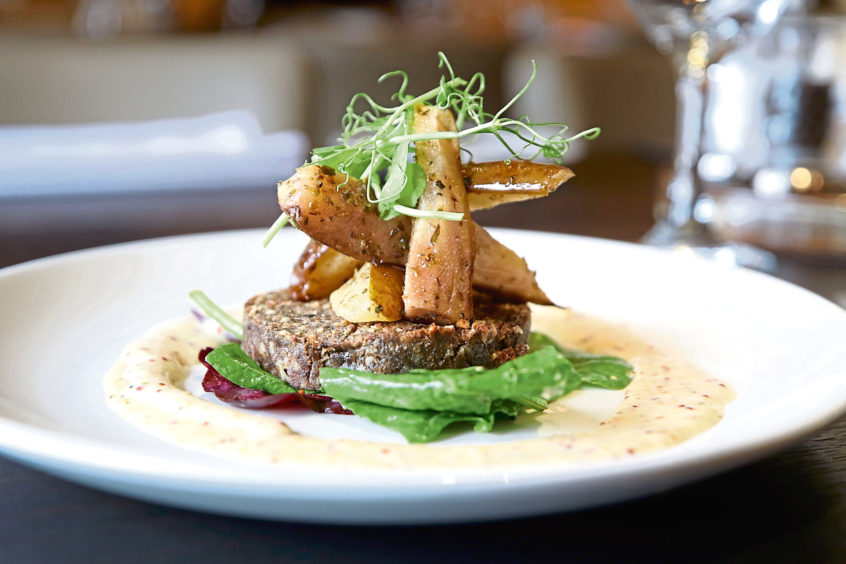 Both fish dishes went well with the wine we'd chosen from the restaurant's extensive list.
A carafe of Terra Alta Sauvingnon Blanc from Chile – one of five Sav Blancs on offer – gave us two decent-sized glasses each.
To finish, we shared the cheese board, which had a fine selection of Highland cheeses – Blue Murder, Orkney Smoked Cheddar, Ullapool Cheddar and Clava Brie – served along with red grapes, chutney and thick, small round oatcakes.
We took our time over the cheese course and washed it down with coffee before heading for the theatre.
From start to finish, this was a first-class dining experience – no wonder locals like it as much as the tourists.
Incidentally, staff are delighted if you mention the hanging baskets, but are quick to point out that they can't take credit for them as it is the organisation, Inverness Bid, that looks after them.
Full marks to them for adding so much colour to the city throughout the summer.
The restaurant
The Mustard Seed
16 Fraser Street, Inverness IV1 1DW
t: 01463 220220
w: www.mustardseedrestaurant.co.uk
The bill
Two-course early evening meals x 2 £29.90
Carafe sauvignon blanc £12.95
Cheese and biscuits £7.95
Small espresso £2.10
Cappuccino £2.40
Total: £55.30