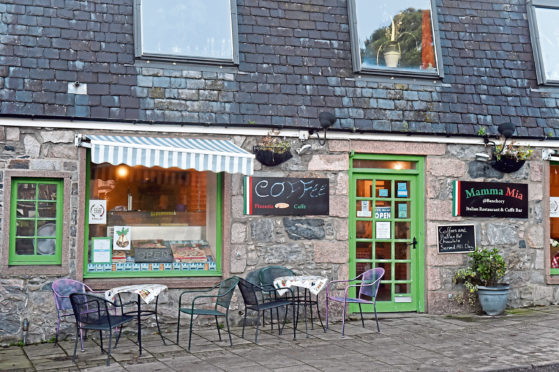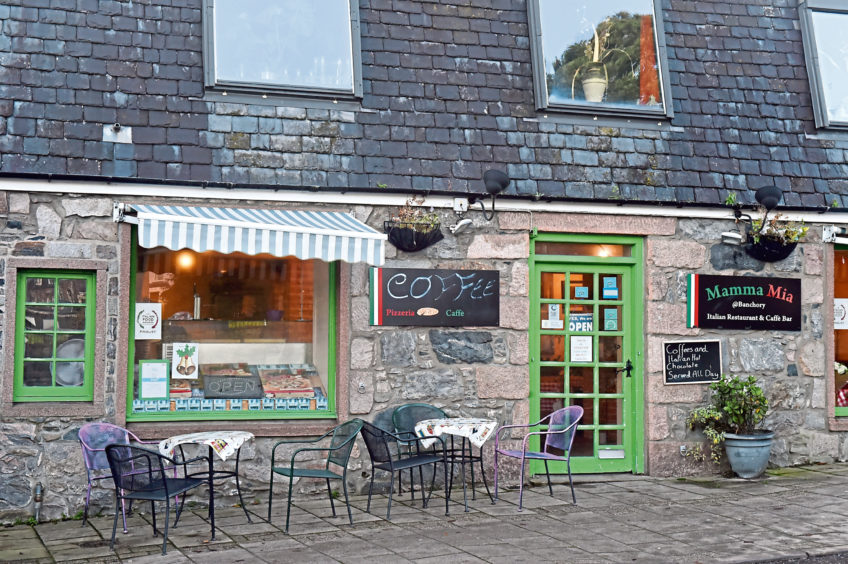 After a chilly autumn walk at Crathes Castle, some food was in order to warm us up.
As we walked into Mamma Mia in Banchory, the cosy, comforting smell of fresh Italian cooking hit us – with the brightly-coloured dining room also helping to banish all thoughts of the cold outside.
The family-run restaurant has recently been decorated, and the green walls are adorned with pictures and homely touches.
Headed up by chef Michele Rossetti and his partner Lesia Robertson, the restaurant has a friendly feel to it, and as we were ushered to our table the staff chatted away easily.
It was a little quiet for a Saturday evening, but after taking our drinks order, we were able to talk comfortably while trying to pick from the vast menu.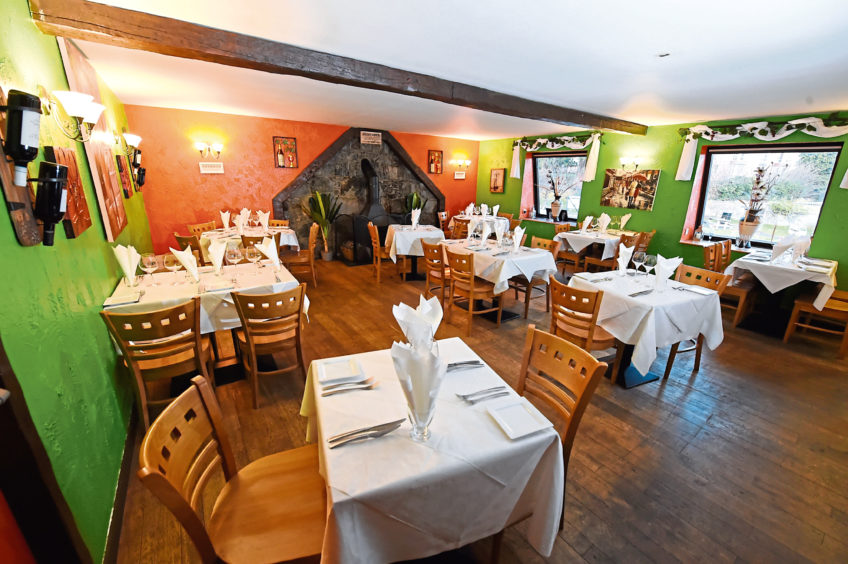 There is a range of tempting starters, so I plumped for the calamari, which was lovely – fresh and perfectly seasoned. My friend went for the mozzarella Sorrentina – fresh mozzarella on a generous portion of tomatoes. It looked beautiful on the plate, although the dressing came separately which seemed a little unusual.
There is a decent selection of pasta and risotto dishes, as well as the traditional mains such as veal and chicken.
I was tempted by the array of pizzas, particularly the delicious-sounding tomato, mozzarella, mushroom and spicy sausage calzone, but decided at the last-minute to have the king prawn Caribbean fusion-style prawns.
An odd choice when at an Italian perhaps, but I can never resist a juicy pineapple dish – you can probably guess where I sit in the great Hawaiian pizza debate.
There were plenty of prawns, which had been grilled in a delicious tangy saffron sauce and served on a fresh pineapple bed. Perhaps I had misunderstood, however, as I was expecting some pineapple to be through the dish and did not find any. However, it was a tasty choice and the vegetables and rice that came with it were beautifully cooked.
For my celiac friend, there were plenty of gluten-free options to pick from too – with the chef even coming out to ask which type of pasta she would prefer for her Alfredo.
She managed to devour the huge portion, which came loaded with prawns and peas in a creamy sauce, and seemed delighted with her choice, which she washed down with a glass of rose.
The team at the restaurant pride themselves on using local produce and fresh ingredients, and Lesia and her daughter Shinice – who she shares the front of house duties with – also hand-pick all the Italian wines to complement the food.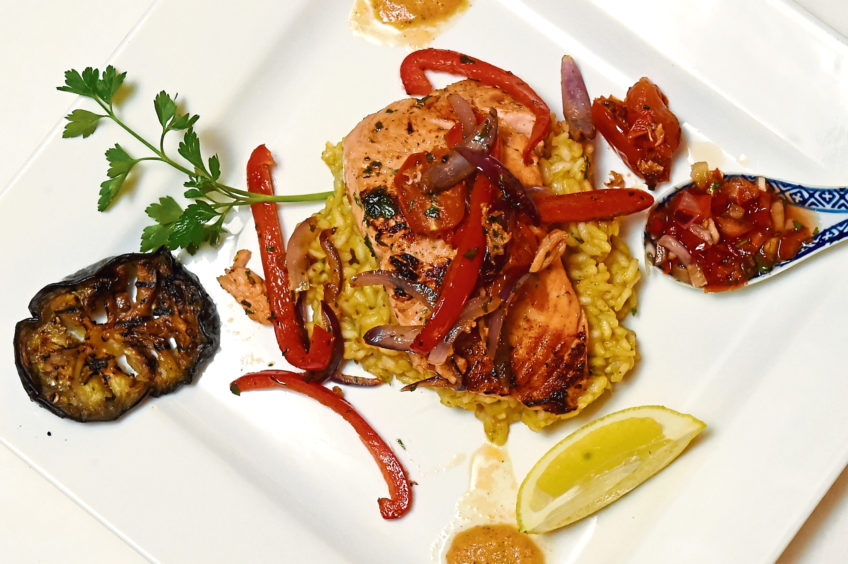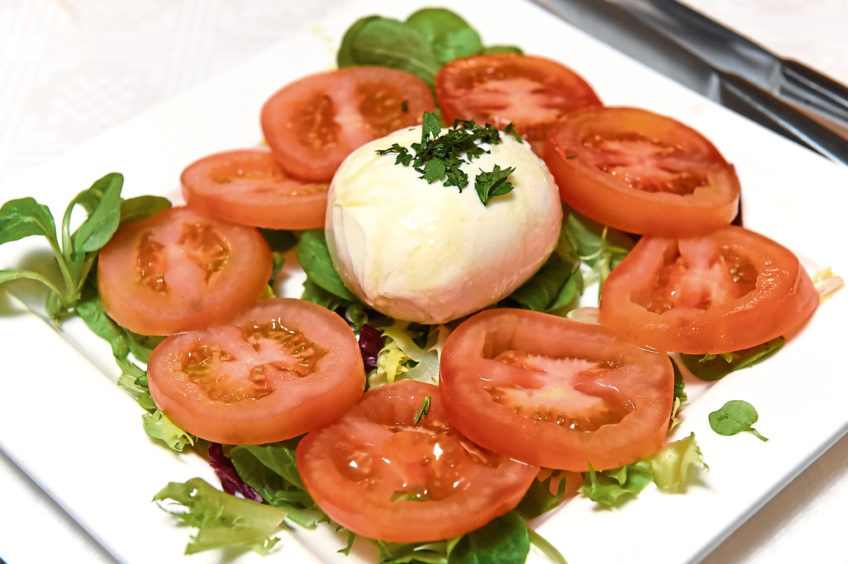 They have a comfortable rapport with their customers and are chatty, without hovering over the tables at all times.
The team certainly take great pride in what is being served, popping over to check everything is up to scratch and seeming genuinely pleased at the response.
After a wee rest between courses, my friend and I considered our pudding options, which ranged from tiramisu, panna cotta, chocolate tarte to a limoncello cheesecake.
Unfortunately, they were out of three or four of the options so I skipped the dessert and watched on as my friend tucked into a goblet of creamy vanilla ice cream.
Overall, the word used repeatedly throughout our meal was "generous" – from the portion sizes to the welcome we received.
As we prepared to head back to the car, we noticed the restaurant does themed menus too. With its prime location on Dee Street, right in Banchory town centre, and tasty, authentic food, it is easy to see why people would stop off for a bite after the likes of Bonfire Night or some festive fun.
The restaurant
Mamma Mia
18 Dee St, Banchory AB31 5ST
t: 01330 823600
w: www.mammamiabanchory.co.uk
The bill
Calamari fritti £7.95
Mozzarella Sorrentina £7.95
Alfredo £15.95
Caribbean fusion-style prawns £17.95
Ice cream £5.25
Glass of rose £5.75
Diet Coke £2
Total: £62.80