Hills in Scotland over 3000ft are affectionately known as 'Munros' after Sir Hugh Munro, who compiled the first and original list of Munros in 1891.
The record for the quickest round of Munros stands at just 40 days – but others may take a more leisurely approach to the pace. Ben Nevis is the tallest of the Munros – and the highest mountain in the British Isles.
What amazes me about 'Munro baggers' is that they come from all walks of life, all ages, but all with the same love for the outdoors and the hills of Scotland.
They revel in the glow of satisfaction of taking pride in the tenacity and sometimes skill required to undertake what can be at times quite gruelling and challenging walking.  They do it in all weathers.
I served for 23 years as a Royal Marine Commando, having the opportunity to explore some amazing places in all sorts of environments all around the world.
The Royal Marines are the UK's Mountain and Arctic Cold Weather Warfare Specialists.  I found myself on numerous courses and training evolutions in Scotland's Mountains and was frequently deployed on Cold Weather Ski and Survival Training in Norway and other Cold Weather Environments, both as a student and as an instructor.
I too love the Scottish Munros and with 25 years' experience of tackling the great outdoors, I decided to put together a one stop site with suggested Munro routes and aerial videography to help in the planning stage of your next adventure – and so MunroDrone was born.
On leaving the Marines I set up a business offering aerial filming using cutting edge UAV (drone) technology.  By utilising my background experience, I found my niche was filming in extreme outdoor environments.
After creating footage for outdoor gear clients, I decided I not only wanted to share the amazing scenery available in Scotland (like the ones you can see in the video above), but to also provide a one stop planning tool for both the first time Munroist and the grizzly seasoned Munro bagger.
Filming with a UAV in such remote areas involves complex logistics. How to cover long distances carrying heavy gear and sensitive equipment in sometimes cold conditions took time to work out. Numerous 'dummy' runs had to be conducted first to test equipment and develop new techniques.
As well as drone specifics, consideration has to be made for the other equipment essential to these extreme conditions. High performance lightweight clothing, food and hydration are all vitally important for safety.
Picking the right day and time is also vital. The highly changeable weather in Scotland makes what starts out to be a normal climb a challenge.  Add on reaching the peak when there is clear, relatively still weather and good light adds an extra layer of complexity to the planning.
I will show you stunning aerial footage of Scotland's Munros to inspire you to take to the hills as well as showing you what kit and skills are required.  Make no mistake; there is a steep learning curve in becoming skilled enough to undertake walking Scotland's Munros in all seasons safely and confidently.
Anyone can be uncomfortable – the difference is that with the application of knowledge and some skills you can push yourself in relatively unpleasant conditions with a modicum of certainty.
I will pass on the do's and don't's, lessons, tips and ideas that I have learned in the past 25 years, so you can concentrate on enjoying the mountains and the stunning scenery they have to offer.
Welcome aboard. Welcome to Munro School.
Mark Spence is a former Royal Marine Commando with more than 25 years' experience mastering some of Scotland's toughest terrains. Through his own venture MunroDrone, Mark aims to introduce adventurers to some of Scotland's most stunning scenery and the world of the Munros.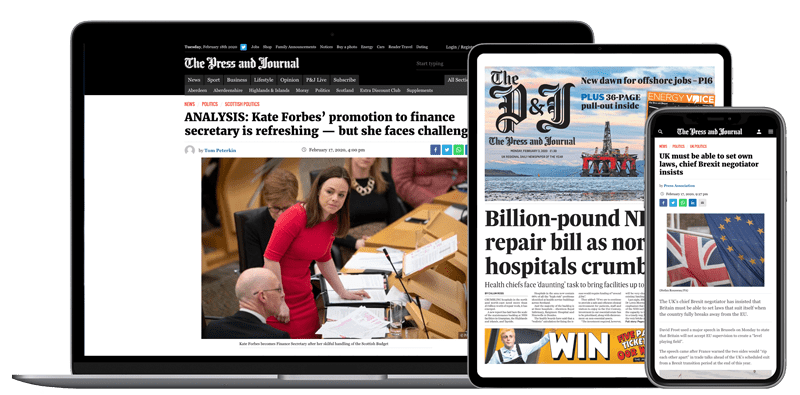 Help support quality local journalism … become a digital subscriber to The Press and Journal
For as little as £5.99 a month you can access all of our content, including Premium articles.
Subscribe