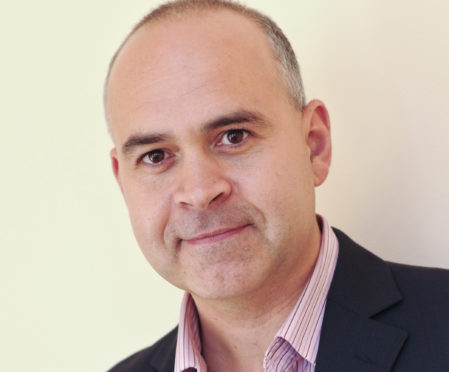 With Halloween and Guy Fawkes night behind us and Christmas decorations starting to spring up all around us, it's a good time to look ahead at Christmas and how to enjoy the holidays this year.
Whilst adverts would have us think Christmas is all about relaxing by a fireplace, the reality for many Scots is quite different.
With pressures of families and friends, work mounting up before the holidays, gift shopping and more, things can get hectic if not downright stressful leaving us feeling drained before the festivities even start.
But it doesn't have to be that way. Avoiding stress at Christmas is all about careful planning, setting boundaries and delegation.
Let's start by taking a look at planning.
Now is the time to make a list of everything that needs to be done for Christmas.
This gives you an overview of what you would like to achieve and makes for a good starting point.
Next comes a reality check: of course, we would all like to have the perfect Christmas, but take a look at your list and consider what is truly important to you and your loved ones.
Maybe you have a family tradition of shopping for a tree together? Now would be a good time to lock in a Christmas tree shopping day before everyone gets caught up in their daily life.
Try and divide your list into 'must-haves' and 'nice-to-haves'. This will allow you to set priorities and avoid getting caught up in details that are less crucial to a successful Christmas.
Making a list now means you have four to six weeks to get everything organised – and you have time to get help.
If you are hosting Christmas for family and friends, pass on some of the work to others.
Ask family members to contribute a favourite dish, for example. If you are supplying the venue, others can bring the classic bottle of wine or help with table setting and decorations.
Then there are the financial pressures of Christmas. It's hard to avoid all of the adverts surrounding us daily, and none of us have an endless Christmas gift budget.
Rather than feeling apprehensive about being able to live up to expectations when it comes to gifts, why not take the initiative and suggest an alternative to a mountain of gifts: how about agreeing on one specific present or setting a limit for spending on Christmas gifts?
The latter works well in the workplace for secret santa events and can actually make us more creative in our gift buying.
Or how about deciding not to give anything material at all? Instead you could gift a calendar of activities spread throughout the year, for example.
Finally, set some time aside for you. Whether you are generally a Christmas person or not, the end of the year is a good time to reflect on what has been, what has gone well, what could be better and think about ways of getting there.
Take care, though, to avoid this becoming a negative session of highlighting all the things you didn't achieve! I guarantee, each and every one of us has had great times this year, and focusing on those will help you set positive, yet realistic expectations for 2020.
Professor Ewan Gillon is a Chartered Psychologist and Clinical Director at First Psychology Scotland with centres in Aberdeen, Inverness, Dundee, Perth, Edinburgh, Glasgow and Borders.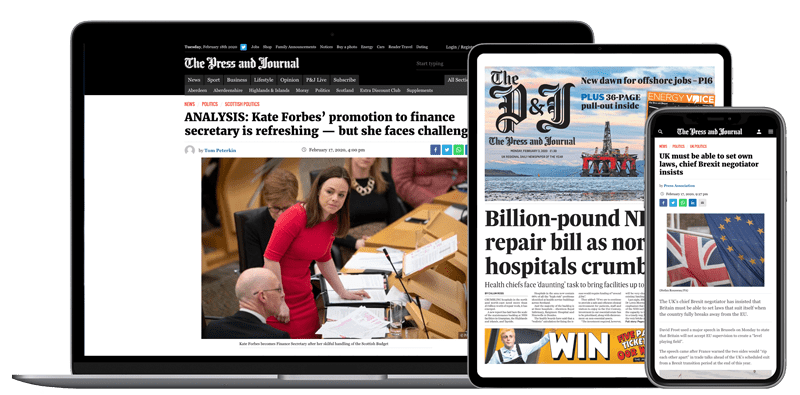 Help support quality local journalism … become a digital subscriber to The Press and Journal
For as little as £5.99 a month you can access all of our content, including Premium articles.
Subscribe