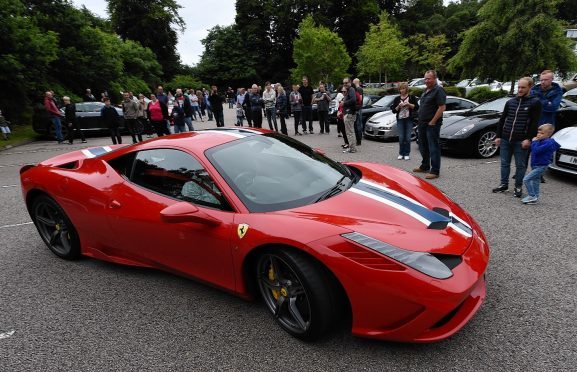 Motoring enthusiasts can admire a range of supercars this weekend while raising cash for a north-east cancer charity.
More than 40 cars – including a Lamborghini Huracan and McLaren 650S – will tour the region on Saturday before descending on the Marcliffe Hotel in Aberdeen.
Once there, the owners will park up and show off their pride and joys to the public.
Scores of people are expected to attend the SuperClan event, which is now in its seventh year.
Organiser Ross Gatt believes this will be the biggest show yet, with all funds raising going to support Cancer Link Aberdeen and North (Clan).
He said: "Upon creating SuperCLAN, we really had no idea how popular this event would become. Consecutively returning for its seventh event, we now attract prestigious vehicle owners from across Scotland who relish the chance to take part in this drive while helping to raise vital funds for such a worthwhile charity.
"During the past seven years of the event, we have raised in excess of £50,000 for Clan and with this year looking bigger and better than ever, we are considerably adding to that running total."
Steph Dowling, from the charity, said: "It's fantastic to see how much the event has grown over the years and it really is an amazing sight to see so many high calibre supercars in one place."
The cars will be on display from 3.30pm-4.30pm at the Marcliffe Hotel and Spa, Pitfodels.
Attendees will be asked to make a donation to Clan. For more information, visit www.superclan.co.uk or visit the Facebook page.