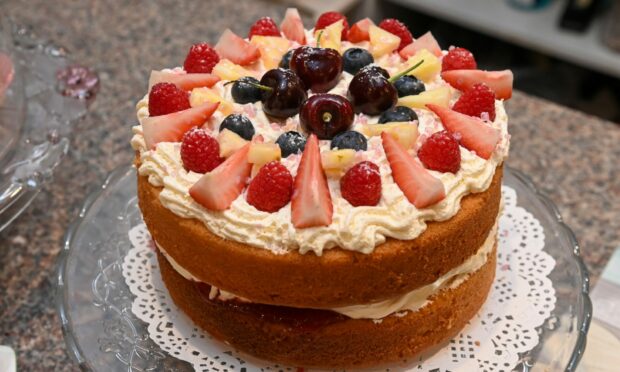 From melt-in-the-mouth meringues and fluffy scones to hearty soup and to-die-for quiches, Nooks and Crannies may be small but it is certainly mighty when it comes to serving up homemade food bursting with heart and soul.
Armed with her granny's sacred recipes and a desire to fill people's bellies with traditional treats, Lynne Gillan and her partner Malcolm Watson took a leap of faith when they opened the vibrant vintage tea room in Fraserburgh.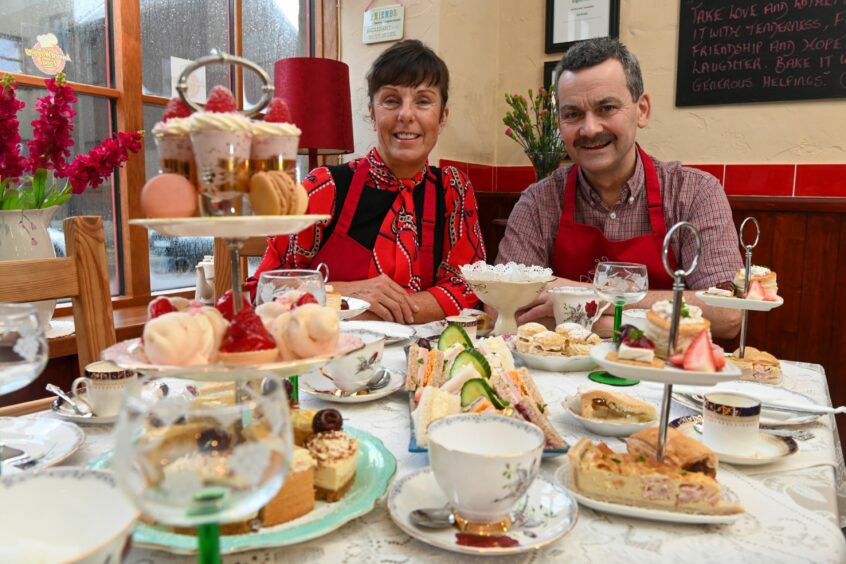 Twelve years on – and countless awards later – the family-run tea room has risen to legendary status with people travelling from far and wide to sample everything from their indulgent afternoon teas to their sweet and savoury platters.
So what is the recipe for their success?
Society caught up Lynne and Malcolm to find out.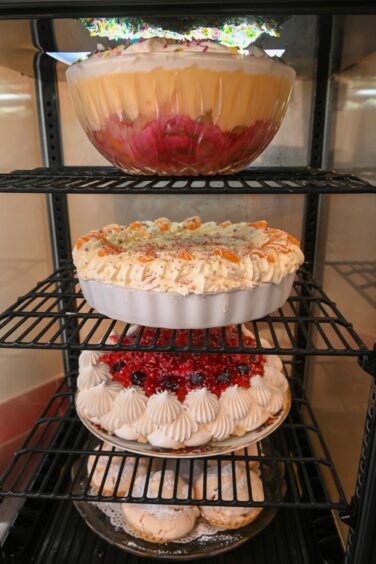 How did Nooks and Crannies start?
I previously taught people with learning disabilities how to cook in Inverurie. I loved it, I really did. Malcolm was a supervisor at the papermill in Inverurie for 20 years before it closed down. When he got his redundancy money we decided to do something different together so we opened Nooks and Crannies in 2010. All of our customers have just been amazing right through. If it wasn't for them we wouldn't be here. A lot of them are now friends because you see them every week and there's a bond there. We also have a wonderful team of staff.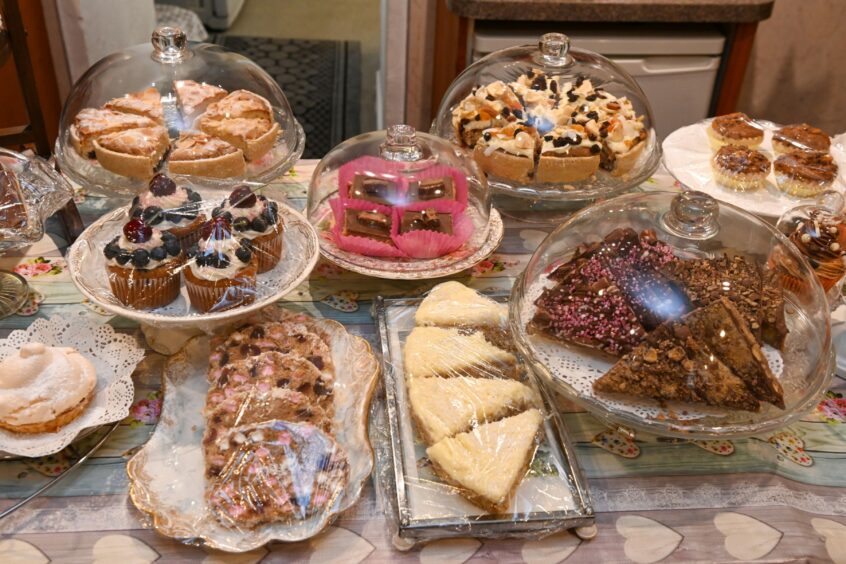 What was the vision behind the tea room?
Right from the start, I knew that I didn't want to do fried food, chips or anything like that. I wanted Nooks and Crannies to be a tea room with cups, saucers and table clothes rather than a cafe. I wanted it to be old fashioned because the building itself is old fashioned so the two go together.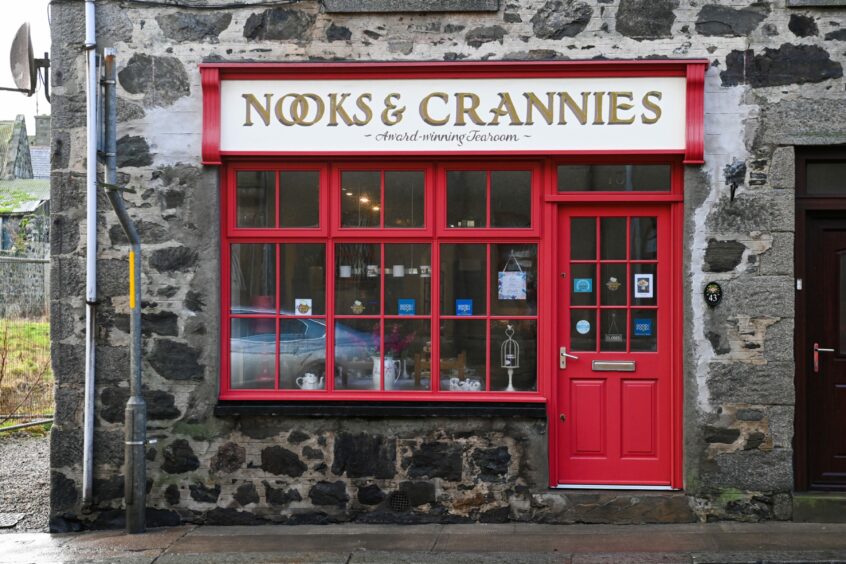 Is baking in your genes?
All my baking came from my granny because she used to be the top baker for the WI (Women's Institute) so that's where I got my interest in my baking. Even now all my baking comes from her recipe books.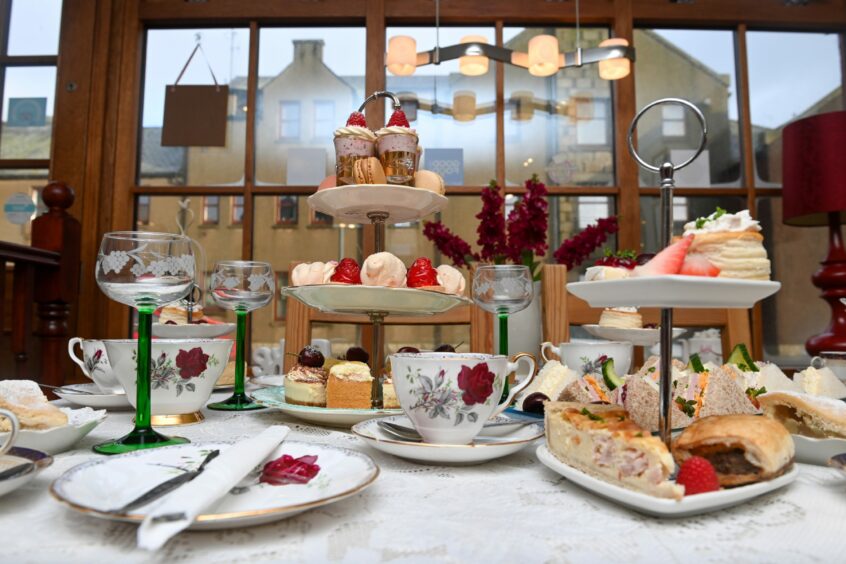 Talk me through your delicious menu?
Our food is always fresh and homemade. It's not fancy food, it's traditional good food and good value for money. So we serve brunch and light lunches. Our soups sells out all the time. Customers are always asking how I make my soups and I just explain that everything is just bunged in, I never measure anything for the soup.  You just need good stock and lots of fresh, good ingredients. Last week we had carrot and red pepper, and then we had broccoli, cauliflower and stilton as well as celery and peach and haddock and sweetcorn, there's always something different. Also popular is our tattie, leek and cheddar cheese soup.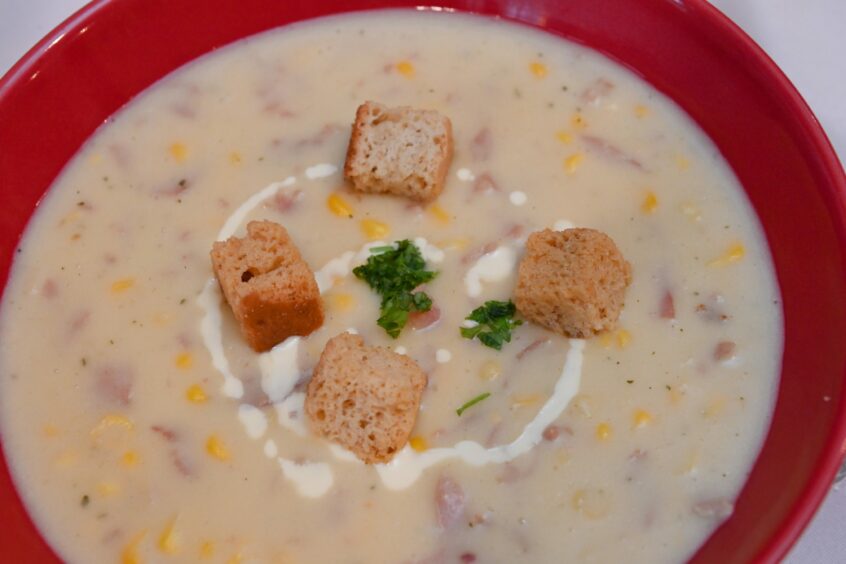 What sweet treats are on the menu?
We're more of a traditional tea room so I enjoy baking things like sponges, fruit loaves, rock cakes, viennese whirls, ginger loaf and cheesecakes. We make all the old fashioned bakes. Our scones are very popular as well which we serve with homemade jam. Everything is homemade.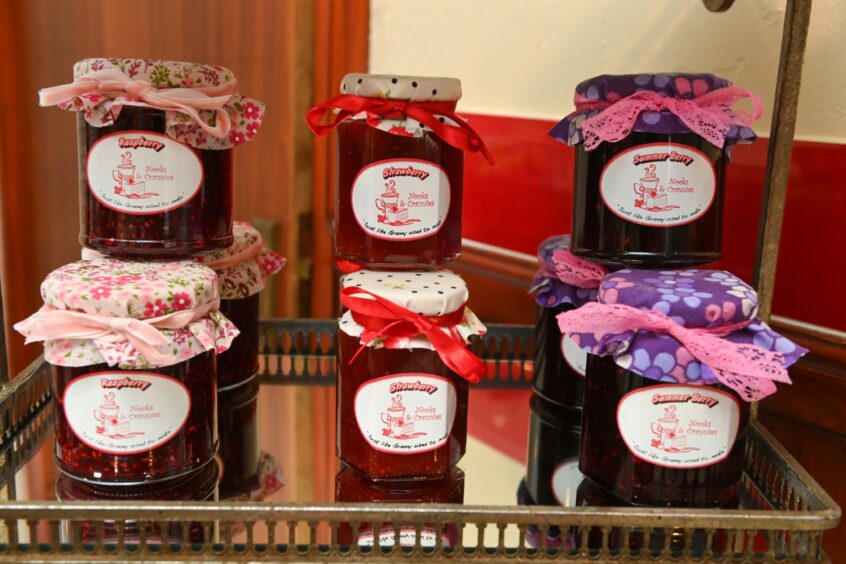 And for savoury fans?
We make our own quiches which are very popular as well as our sandwiches and toasties. Instead of a usual side salad with rocket, raw onion, tomatoes and cucumber, instead we serve a side salad with heaps of fruit like oranges, pineapple, melon, strawberries, raspberries, blueberries, grapes and kiwi.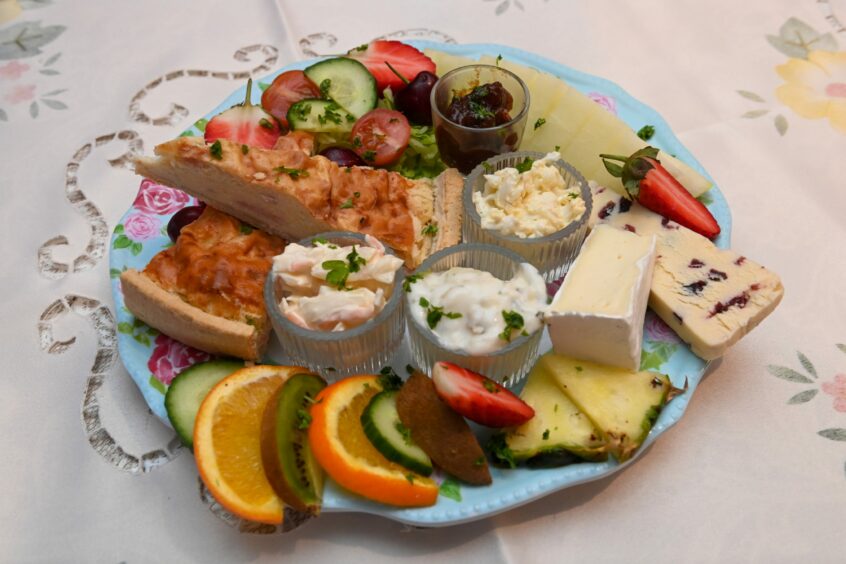 We hear your afternoon tea has also gone down a storm?
We introduced a takeaway afternoon tea during lockdown. It was my daughter Annabel who suggested it and ever since then we've been fully booked every Saturday. Annabel was great as she was getting up at 2.30am every Saturday morning to help us do all the takeaways as the scones and everything has to be fresh made.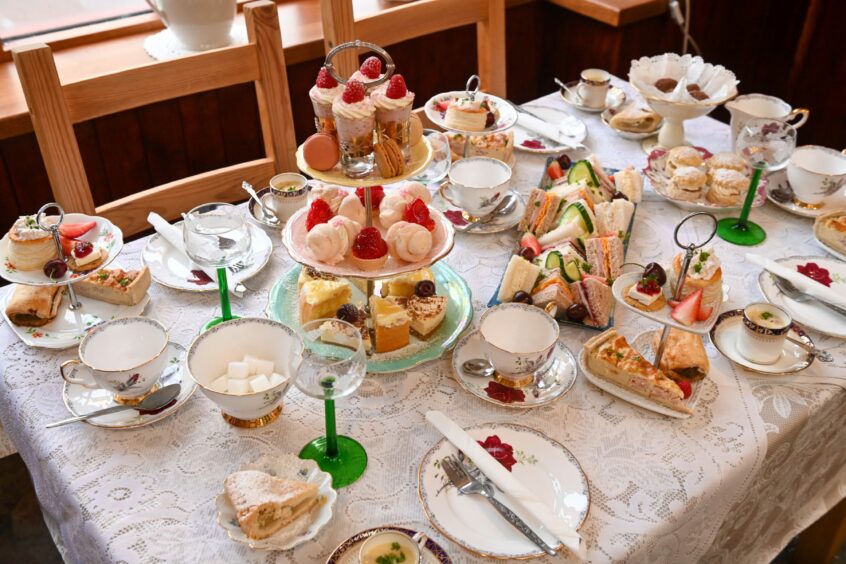 Times have been tough for hospitality, how was it for you?
I lost my mum Evelyn Webster last year which was terrible because she was so fit and healthy at 87 but unknown to us she had a number of medical issues. She went into hospital and never came home so it hasn't been a good time since then. But with that happening it really makes you appreciate everything that you've got, you're family and friends. It makes you realise that life is short and you've really got to grab every opportunity and make the most of it. I always say that if you can see, if you can walk, if you can speak, then you've got to be thankful.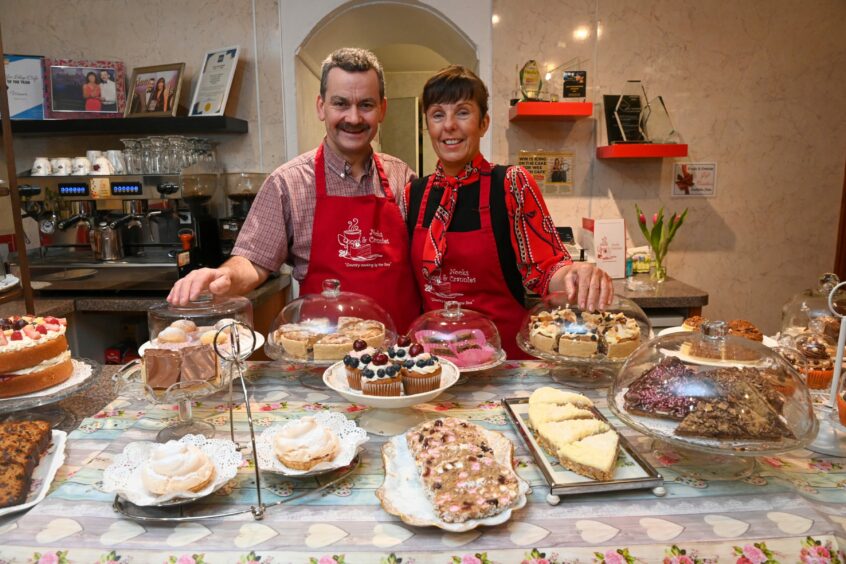 What do you love about your job?
For me it's the people, they make the job. With business you want to make people feel welcome because the return business is what it's all about. People pop in for a cup of tea and before you know it they're bringing their family in for lunch, buying vouchers and then coming back for afternoon tea.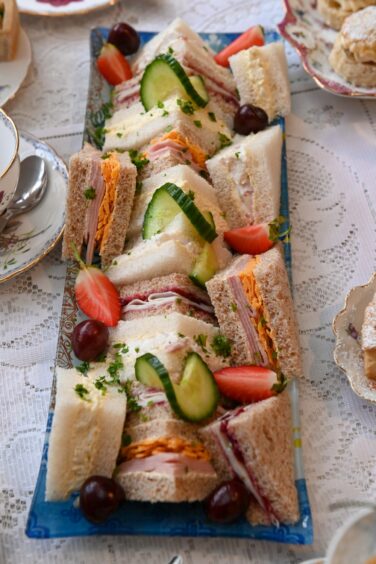 Do the rest of the family help out at the tea room?
Yes, my daughters have been a great support as Annabel has been a great help with the afternoon tea and Maria sells her own handmade jewellery at the tea room (Mary Eve Jewellery).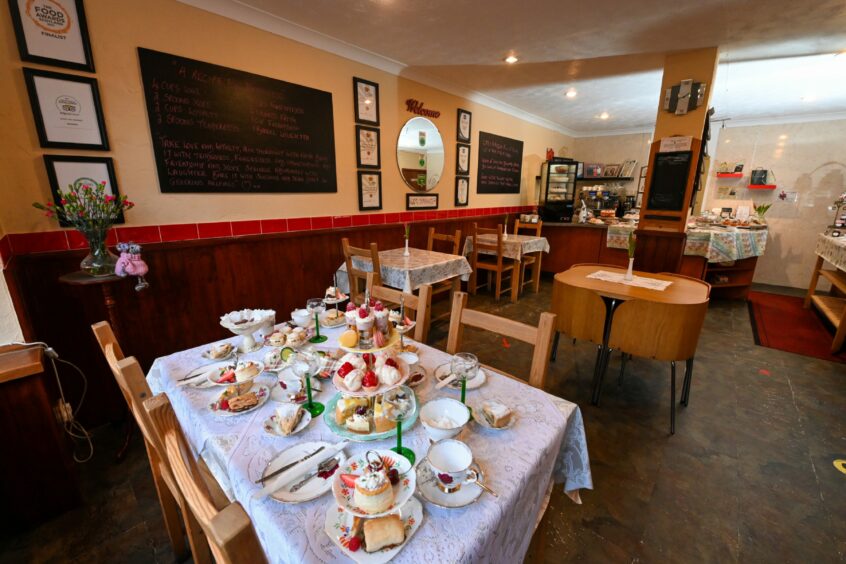 Can you tell us about some of the awards you've won?
Back in October, we were delighted to have won 'Best Café' for Aberdeen & Aberdeenshire at Scotland's Business Awards for the third year in a row. With this award we were then invited to compete against 14 regional winners from all over Scotland for 'Best Café' in Scotland, a title Nooks & Crannies won in 2016.
Unfortunately we didn't win but we were delighted and honoured to have been part of the largest grand final with 700 finalists and their guests from all over Scotland. In November we retained, for the seventh year in a row, the Good Food Award 2022 Gold Seal, which is the highest accolade bestowed by the Good Food Awards. Also in November, for the seventh year in a row, we were bestowed the honour of being named an Award Winning Food premises after achieving the Gold Standard for Elite Eats so we've been very lucky.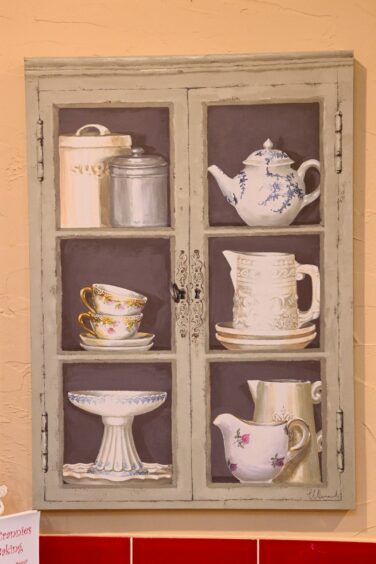 What is the award you're most proud of?
I would say the best award we ever had was in 2016 when we won the award for the Best Tearoom in Scotland and that was with Scotland's Business Awards. We couldn't believe it. That was the most memorable one. We were also awarded the Trip Advisor Travels Choice award in 2020 which means we are in the top 10% of the best eateries in the world.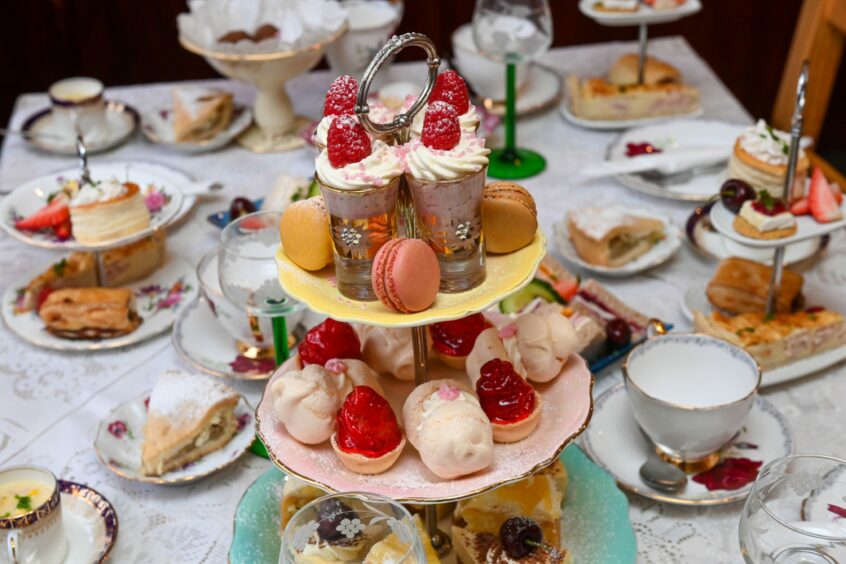 Have you got any plans for 2022?
We have a few things in the pipeline but we'll continue with the tearoom as we just really enjoy it. Your work's a great thing when things go wrong in life as it keeps your mind occupied and fills in the gaps if you're feeling lonely or sad.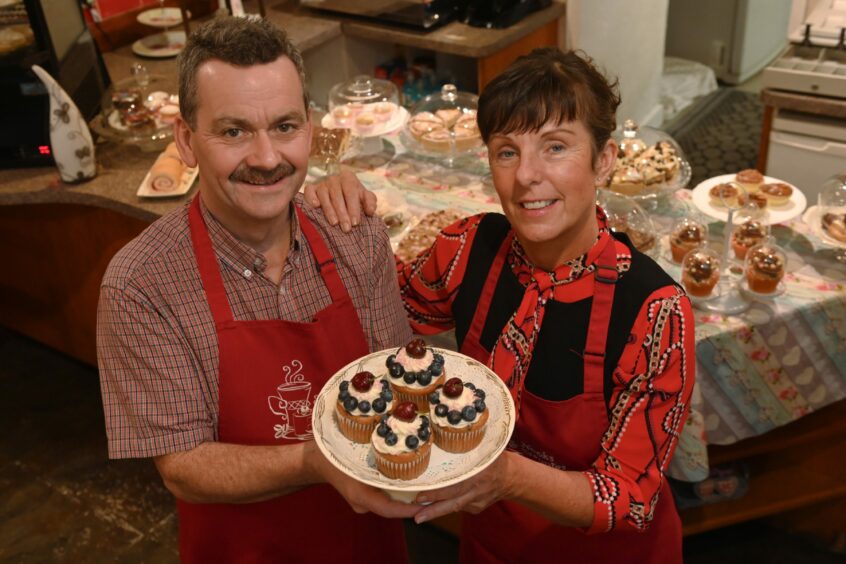 If like us you're drooling over all their goodies, check out the Nooks and Crannies Facebook page for more.