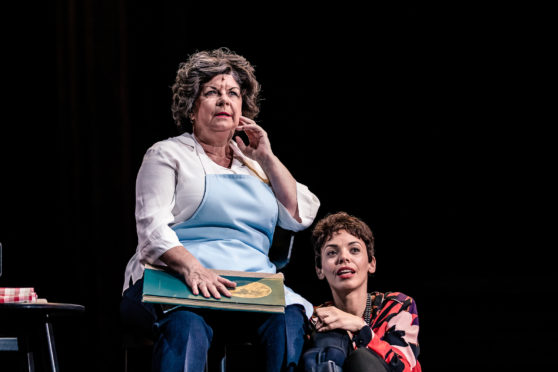 The smaller, One Touch Theatre in Eden Court proved to be the perfect intimate setting for Red Dust Road, the stage adaptation of Jackie Kay's autobiography of the same name.
It tells the story of Jackie, named Makar, or National Poet for Scotland three years ago, and her search for her birth parents.
Elizabeth from Nairn and Jonathan from Nigeria had met in an Aberdeen dance hall in 1961 and given her up for adoption.
The play opens with a happy scene as Jackie (Sasha Frost) and her adoptive parents, Helen and John Kay (Elaine C Smith and Lewis Howden), along with older, adopted brother. Maxwell (Declan Spaine) enjoy a wee ceilidh in their home in Bishopbriggs.
It's a loving, supportive home where she's raised in a unconventional way for the time –  both parents were anti-religion; John worked full time for the Communist Party and Helen was Scottish secretary of the Campaign for Nuclear Disarmament.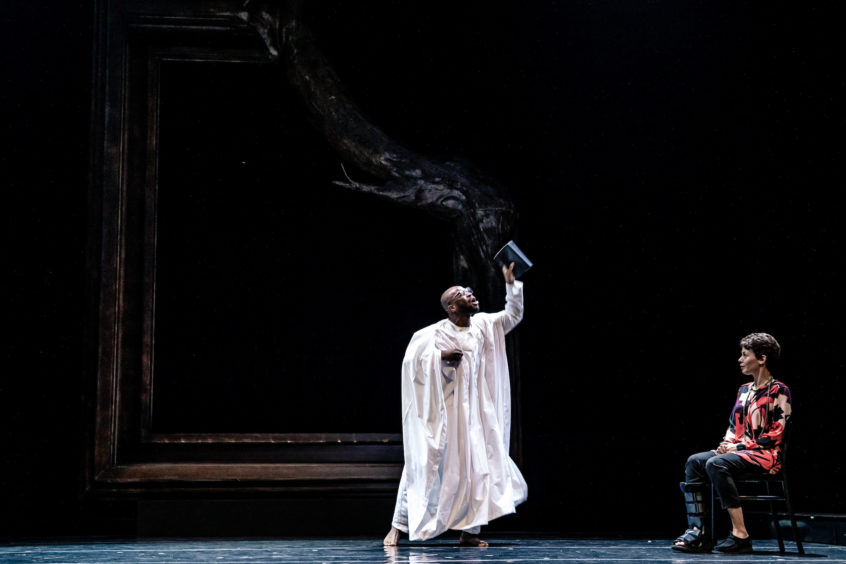 The story isn't told in chronological order and we next see Jackie much later in life meeting her father, played by Stefan Adegbola, in Nigeria.
A born-again Christian, he coldly reveals he hasn't thought of her once since the day she was born.
He regards her as the 'before' part of his life –he's now in the 'after' side and if word got out he had an illegitimate child, people would lose faith in God.
The story unfolds on a simple set, and many of the superb cast take on multiple roles as we witness different stages of Jackie's life.
Scenes of her being bullied at school because of her colour, made for very uncomfortable viewing.
While hearing her tell of the racism she endured at Stirling University, when hate-filled posters of her were put up containing hidden razor blades so anyone pulling them down would be cut, made me silently weep.
Throughout, the audience were taken on a rollercoaster ride of emotions.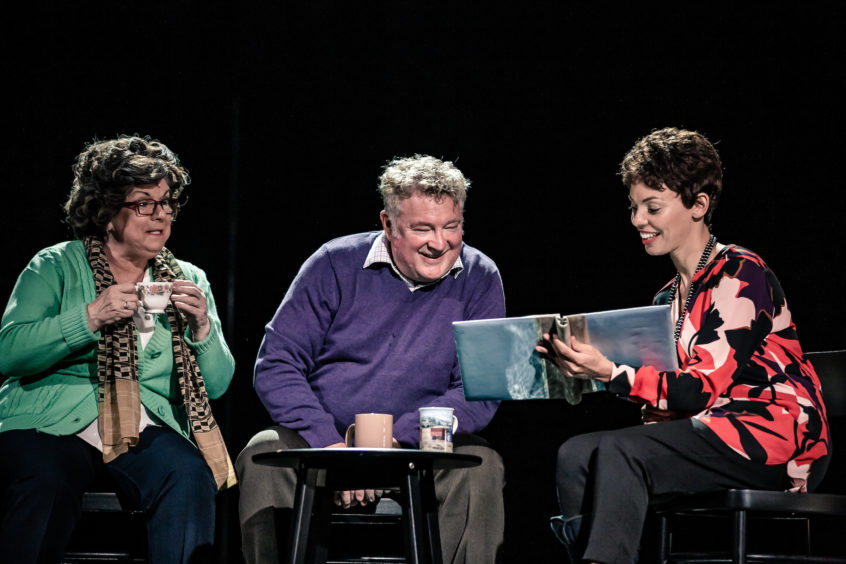 Jackie gently being told she is adopted; her birth-mother (Irene Allan) reflecting on her decision to give up her baby and singing an emotionally-charged version of, Ye Banks and Braes.
Scenes to make you smile include John's rousing rendition of the old comedy song, Brush up your Shakespeare, and the Kay family's address to the haggis on Burns night.
Sublime from start to end; first class performances from a superbly talented cast, and a powerful story make this play from The National Theatre of Scotland one not be missed.
Red Dust Road is at Eden Court until Saturday, September 7.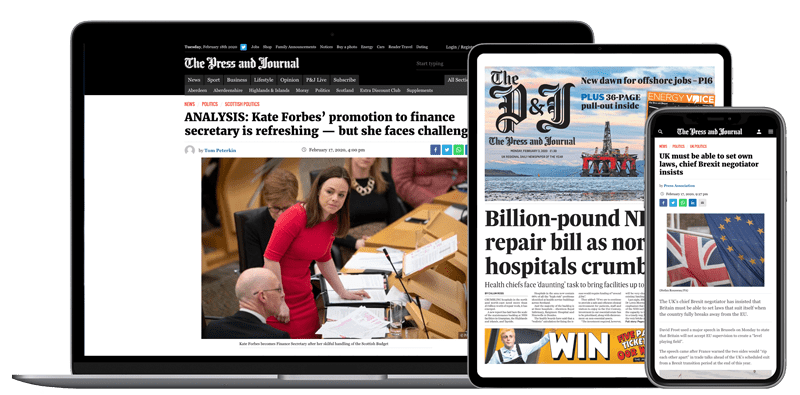 Help support quality local journalism … become a digital subscriber to The Press and Journal
For as little as £5.99 a month you can access all of our content, including Premium articles.
Subscribe