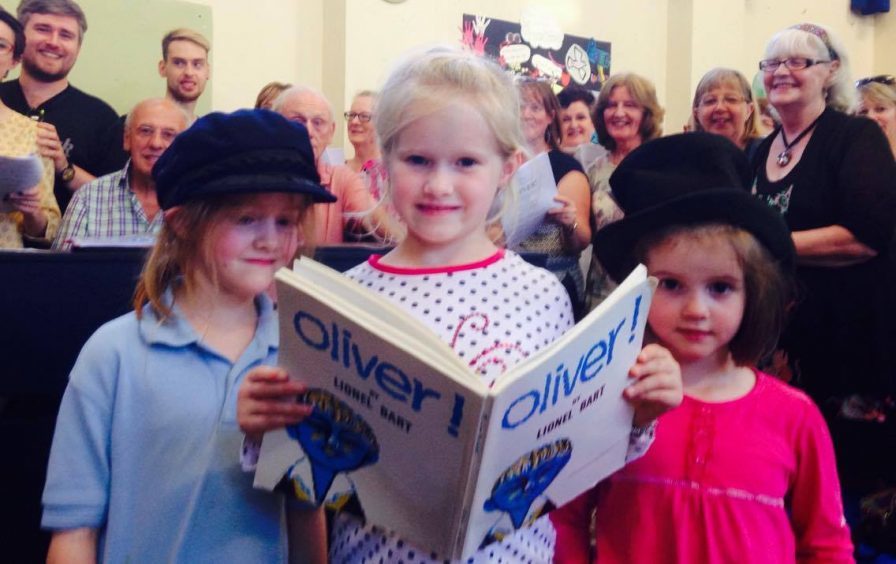 A Moray theatre group is searching for a youngster to star in an upcoming musical about one of literature's most famous children.
Members of Elgin Musical Theatre have begun rehearsals for Oliver!, the stage adaptation of Charles Dickens' classic tale, Oliver Twist.
They have now invited boys and girls from across Moray to audition for the title role and other high-profile parts, including youthful pickpocket the Artful Dodger, and the youngsters who work for Fagin, the villain of the piece.
Organisers will hold a workshop and auditions on Sunday at Elgin's Holy Trinity Church Hall.
Registration opens at 1.30pm and the session will run from 2pm.
Children, aged between eight and 12, have been encouraged to try out for the parts, which could see them perform at Elgin Town Hall next March.
The show will mark the beginning of Elgin Musical Theatre's sixth decade of performing, after the group celebrated its 50th anniversary with a production of Sister Act this spring.
Oliver! has a special place in director Fiona Grant's heart, because she made her first appearance on stage in the musical in 1988.
She said: "It's a show that appeals to all ages, and it's a favourite of mine as it really has something for everybody.
"I will be helping run the workshop on Sunday, and we are looking for a troupe of between 20 and 25 children.
"It's the perfect platform for children who have never performed before, as there will be lots of others like them."
Oliver Twist was first published in 1838, and has become one of Dickens' most popular works.
The musical adaptation was brought to the stage in London's West End in 1960, with music and lyrics penned by songwriter Lionel Bart.
Its best-known tunes include Food, Glorious Food and You've Got to Pick a Pocket or Two.