 The future of renewable energy in the Western Isles, and who should be reaping the benefits from the potential profits which could be realised, was highlighted this week by Comhairle nan Eilean Siar councillor Gordon Murray.
The SNP member proposed that financial gains resulting from renewable energy should benefit all Island residents.
Speaking after the recent Communities and Housing Committee meeting, the councillor, said: "It is hugely important that any financial benefits are equally distributed throughout the islands to all.
"The Comhairle and the Stornoway Trust have embarked on a joint venture and should be looking at having as many publicly-owned turbines as possible.
"I represent a large number of people who don't have crofts and they should not be left behind.
"The Comhairle represents all our interests and are custodians of our resources along with organisations such as the Stornoway Trust – therefore opportunities like this should benefit all rather than a few."
Answering the call for more public ownership of wind turbines the council said that its priority currently is to make a robust case to OFGEM for a 600MW interconnector to the Outer Hebrides.
At present the islands have the potential to produce 418MW for the mainland electricity grid and it is expected that another 186MW will be produced by projects which are already in the planning pipeline or, potentially, to be transferred from the distribution network.
However a spokesperson for the Local Authority said: "If Remote Island Wind remains an eligible technology there may be scope for the Comhairle to consider whether it should look to move towards developing its own wind farm.
"In the short term, however, the critical strategic imperative for the Comhairle is to support communities gaining the capacity they require by making a robust case for a 600MW inter-connector."
At present the Comhairle has been pursuing a strategy of Shared Ownership on behalf of island communities.
This has involved the Comhairle and Stornoway Trust joining forces to acquire 20% to 30% of generation from the Stornoway and Uisenis Wind Farms on behalf of the community.
This arrangement could put 80MW to 100MW of already built generation directly into the hands of the community, with no planning, or construction risks.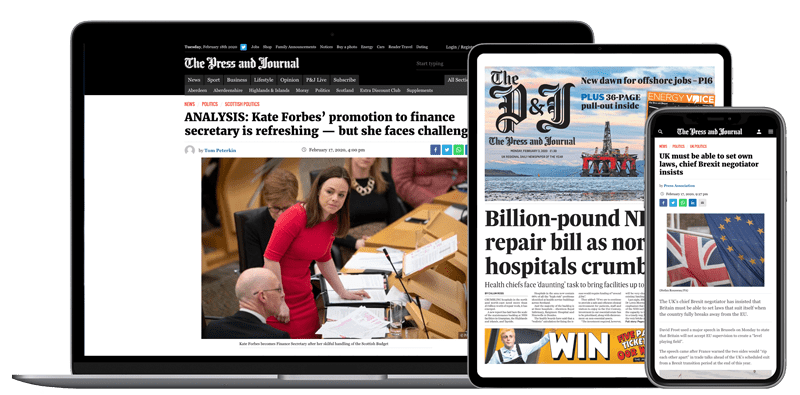 Help support quality local journalism … become a digital subscriber to The Press and Journal
For as little as £5.99 a month you can access all of our content, including Premium articles.
Subscribe