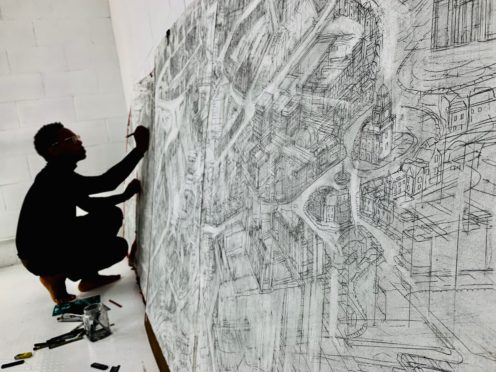 These are the first pictures of a new giant-sized sketch of Aberdeen which is being produced by an artistic project in lockdown.
Carl Lavia and Lorna Le Bredonchel have embarked on the task of creating a large-scale depiction of the Granite City and have made progress despite being unable to visit the north-east during the Covid-19 pandemic.
Instead, they have used other sources to produce pencil drawings of the artwork which they intend to unveil in the city once the venture has been completed.
Mr Lavia has already been involved in several similar assignments across Britain, but admitted the duo's task has been made more complicated by current circumstances.
He said: "Lockdown has impacted us massively, because we rely on physical visits and regular tours around the city to get a feel and to collect our data.
"We had no choice but to keep getting to know Aberdeen via its online blogs, which have been invaluable, while Lorna has also been emailing local businesses to request photos of the fronts of buildings if we couldn't find something we could use online.
"We couldn't have worked on this project without the internet and 'Google maps' and 'Google street view' but, before we finally ink the entire work, we will have to make several visits to Aberdeen just to make sure that we are up-to-date and as exact as we can be with our rendition.
Hi, @AberdeenCC while under lockdown we have been sketching the entire city of #Aberdeen. Looking forward to placing the work on public display for all to see. #sketch #lockdownArt #Aberdeen #Scotland 🧐✍️🙏 pic.twitter.com/FhSIYAhHU4

— 𝕃𝕠𝕣𝕟𝕒 𝕃𝕖 𝔹𝕣𝕖𝕕𝕠𝕟𝕔𝕙𝕖𝕝 (@Lebredonchel) May 7, 2020
"We are still unsure as to when we will be able to travel to Aberdeen, so for now we are continuing to fill up the panels with pencil.
"The job of inking the entire work will take around a month, so we reckon we are at least a few months away from final completion."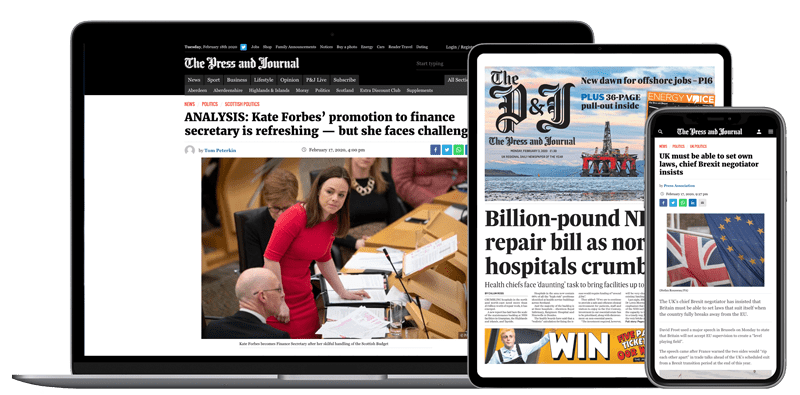 Help support quality local journalism … become a digital subscriber to The Press and Journal
For as little as £5.99 a month you can access all of our content, including Premium articles.
Subscribe