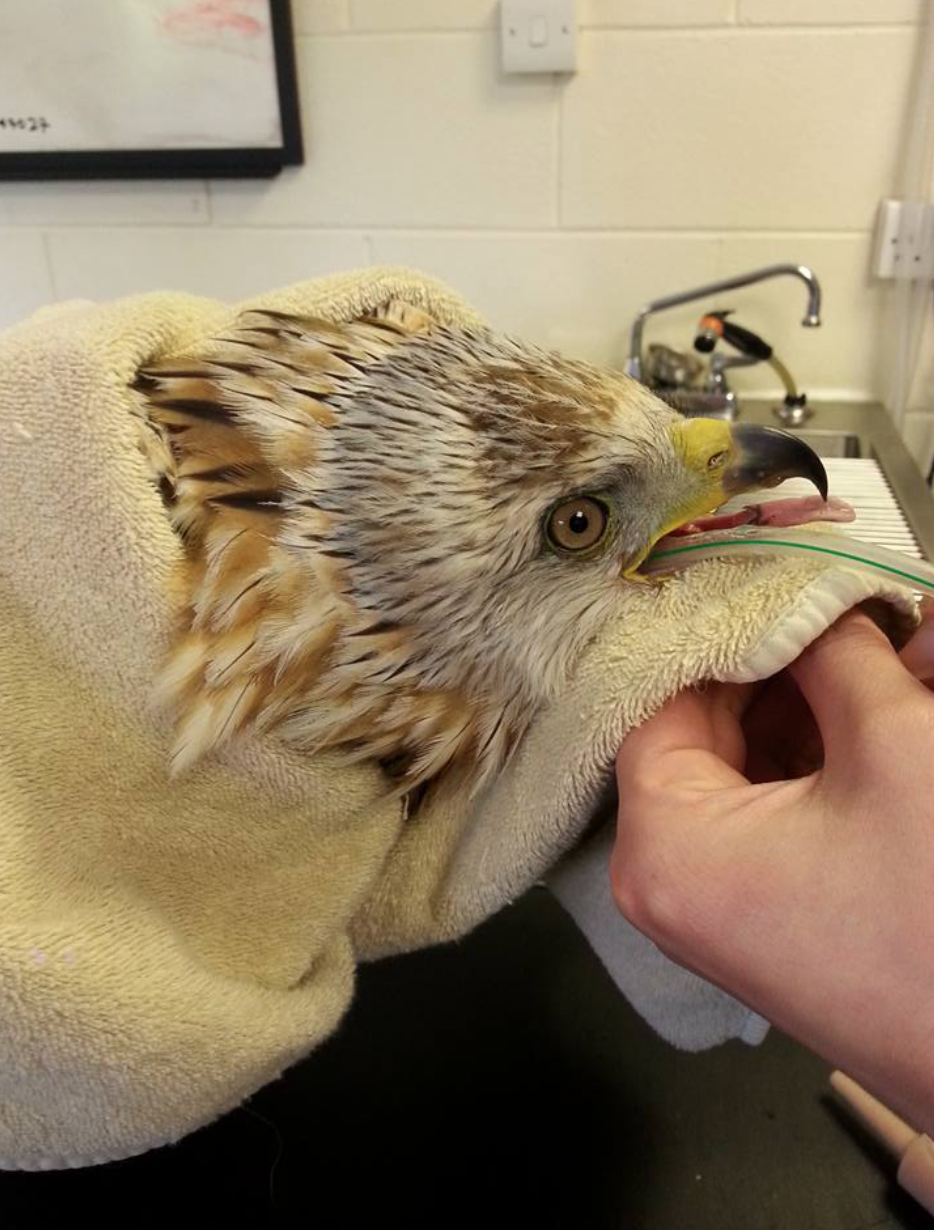 A raptor could soon be released back into the wild – after a gamekeeper shot it out a tree to save its life.
The red kite got tangled in a tree in Angus, and the only way gamekeeper Danny Lawson could free it was to shoot the branch down.
Mr Lawson, who works on the Glengoil Estate, was called out after a passer-by reported a "big bird" in distress.
The gamekeeper found the red kite suspended upside down by its wing, after it became entangled trying to reach a dead thrush that had also become stuck.
After shooting down the branch that the bird was trapped on, Mr Lawson raced it to Thurms Veterinary Group in Kirriemuir.
Now, after two weeks of intensive care, the bird's vets are confident it will be able to take flight once again and be returned to the wild.
Mr Lawson said: "When I arrived, I could see it was a kite and it was in a lot of distress because it was hanging by its wing from a branch.
"The only way to free the kite was to shoot further along the branch, which I managed to do, and the bird fluttered down unharmed. It was alive but had blood on it, and a few feathers were missing from struggling.
"It was at this point I could see it had actually become tangled up in a piece of string which was also tangled around a mistle thrush, which unfortunately had died.
"I am no vet but I don't think it would have survived long hanging upside down so I knew it was the right thing to do. I got it to the vets as quickly as I could, thankfully it is recovering now."