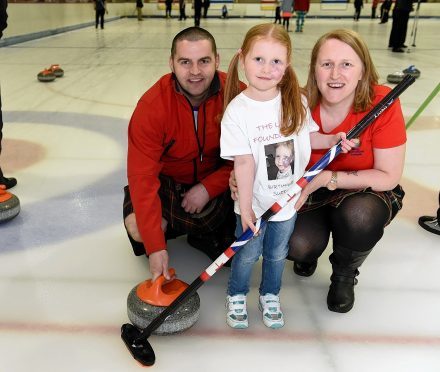 Curlers from across the globe have taken to the ice in Elgin in a bid to raise a cool sum for a local charity fronted by a brave youngster.
The eighth annual Moray International Bonspiel competition is taking place at Moray Leisure Centre this weekend and funds gathered will boost the Lucy's Foundation group.
Parents, David and Kate Fraser, launched the charity recently, to offer support and advice to families with children who were born with facial birthmarks.
They named the campaign after their four-year-old, Lucy, who was born with a red mark on the side of her face and has subsequently had to undergo 20 intense therapy sessions.
But the gregarious youngster didn't let the condition prevent her from exchanging cheery greetings with the curlers as the games got underway yesterday.
Mrs Fraser, 31, said: "We really want to help people better understand about birthmarks, and the complications they can cause.
"There was no support for us when Lucy was born, no-one told us what kind of birthmark it was. It was like the doctors didn't want to address that elephant in the room."
Mr and Mrs Fraser were "massively shocked" when they learned that 10% of children with Lucy's condition go on to suffer brain and eye problems in the later part of their life.
Mrs Fraser added: "We thought it was just a mark, nobody had told us about any health risks.
"Now we want to offer advice and support for other families in our position."
The 20-team Bonspiel began yesterday afternoon, and a diverse range of accents echoed through the chilly Elgin rink as teammates roared instructions at one another.
Players from countries including America, Sweden, Denmark and Canada will compete until tomorrow, when a winner is crowned.
Organiser Andy Cameron said: "We are attracting more international teams now and, as soon as last year's competition ended, we had a side from Canada make contact asking to play this year."
He added: "Lucy's Foundation is a new charity, and if we can give it a push. that would be amazing."
Last year's Bonspiel raised roughly £1,200 for the Scottish Network for Arthritis in Children group, and Mr Cameron is hoping to top that tally for Lucy's Foundation.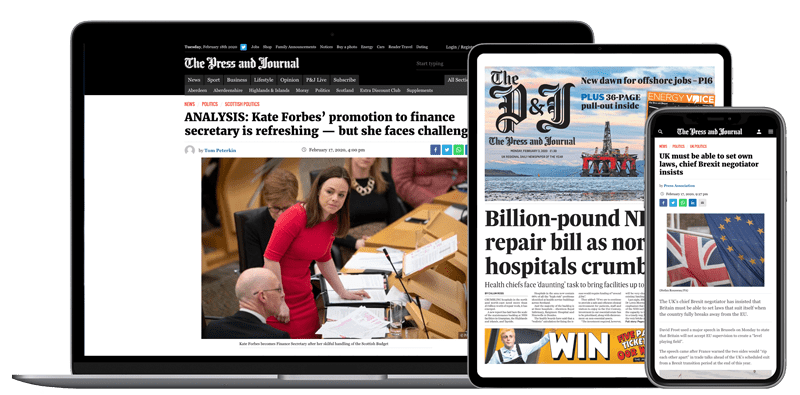 Help support quality local journalism … become a digital subscriber to The Press and Journal
For as little as £5.99 a month you can access all of our content, including Premium articles.
Subscribe