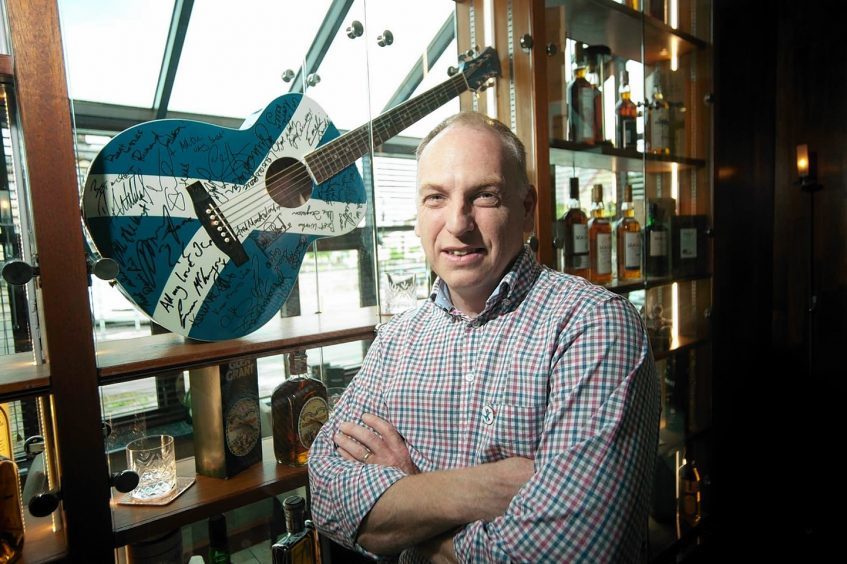 A charity crusader from Moray is appealing for one of Scotland's greatest living legends to lend his name to unique fundraising drive.
Autism campaigner Glyn Morris has persuaded some of the country's best-loved figures to autograph a guitar emblazoned with the image of the saltire.
He has secured signatures from celebrities including Sir Alex Ferguson, Billy Connolly, Jackie Stewart, Susan Boyle and James McAvoy.
But Mr Morris has reserved pride of place on the instrument, beneath the strings, for the autograph of James Bond star Sir Sean Connery.
He ultimately plans to auction the guitar off, and believes he could double its value if the acting luminary backs the cause.
However, his countless attempts to contact the reclusive film star are yet to yield any response.
Mr Morris is now hoping to attract the attention of Mr Connery by spreading his message through the Press and Journal.
The 46-year-old said: "There is one party interested in buying the guitar for £15,000 as it is, but would pay £10,000 more if we got Sean Connery's signature on it.
"And that would just be a minimum as it could go for much more at auction.
"The money would all go to the National Autistic Society Scotland, to fund projects at branches across the country.
"I think Sean Connery is the most iconic of all Scottish legends, it wouldn't be right not to have his name on it."
Mr Morris came up with the idea of getting famous people to autograph the guitar four years ago, and intended the scheme to last just six months.
The first celebrity to champion the campaign was Ewan McGregor, who autographed it at his Perthshire family home.
Mr Morris has since enjoyed numerous encounters with famous faces as he carried out his mission to attract as many high-profile signatures as possible.
He met former Manchester United star Denis Law in a hotel room, who was wearing only a dressing gown as he signed the guitar.
Mr Morris added: "This is so unique, and hopefully it can go on display somewhere after it's been sold."
The guitar is now being publicly exhibited for the first time, and is being kept in a glass case at Elgin's Mansefield Hotel for the next two months.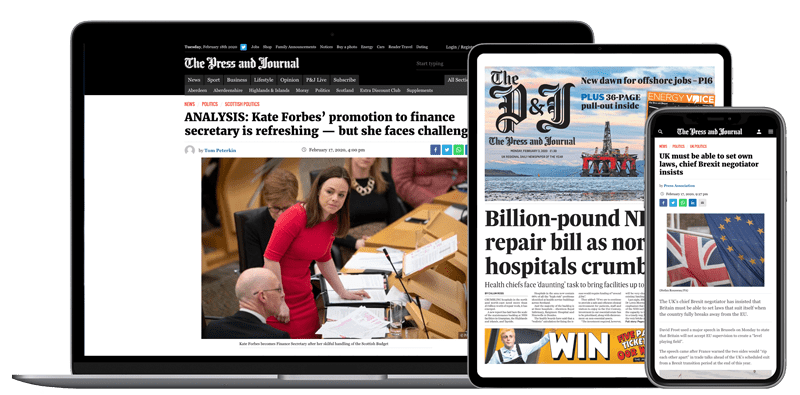 Help support quality local journalism … become a digital subscriber to The Press and Journal
For as little as £5.99 a month you can access all of our content, including Premium articles.
Subscribe