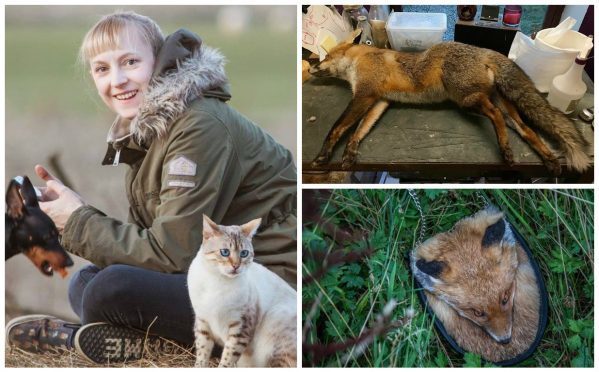 A vegan is making a killing out of roadkill by turning dead animals into luxury fashion accessories – including sporrans.
Taxidermist Emma Willats is largely dependent on foxes and badgers being hit by speeding cars as material for her sporrans, jewellery and sgian-dubhs.
The 32-year-old has a freezer filled with the corpses of foxes, badgers and hares which have been collected from the roadside or donated to her.
Faces of animals as exotic as a raccoon act as a flap on the traditional Scottish attire and fetch up to £750 a pop.
Friends will call Emma up when they pass an animal which has been hit on the road while bereaved strangers send their dead pets to her so that the animals can live on in a new form.
She insists that her interest in taxidermy does not contradict with her vegan lifestyle because if an animal's death is not deliberate
Emma, who lives in Bridge of Marnoch, Aberdeenshire, said: "The way I look at it is that if something has been killed for me then that's wrong.
"But if it's something that's died naturally or been run over then we should try to preserve it in some way.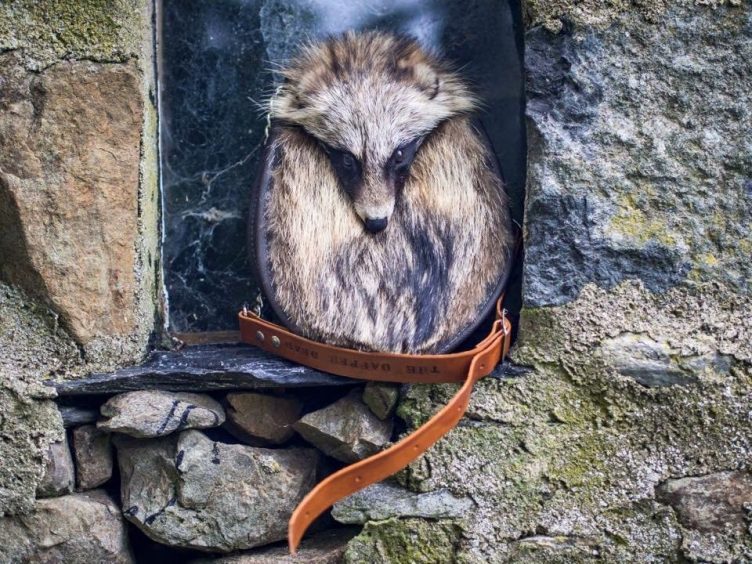 "It feels like a bigger waste to just throw an animal to the wayside once it's dead. It's better to use them in taxidermy than have some council employee just discard them.
"We should be encouraged to use every part of the animal.
"I know a lot of people don't like what I do but once I explain it I think I manage to win them over.
"I want to make use of the whole animal rather than just the face.
"A lot of my followers online are women so I'm starting to branch out into jewellery using teeth, bones and bird skulls so that I can provide something for them. "
The former oil and gas engineer started working out of a bothy at her remote home after her partner suffered a nearly fatal car crash.
Jonathan Addie underwent life-saving surgery for serious head injuries following a collision near the couple's home in April last year.
Emma worried about leaving him behind to go into Aberdeen to work as a dog groomer and decided to turn her new taxidermy hobby into a full-time job.
She had taken a few classes in Edinburgh before her teacher suggested that she switch from stuffed birds and onto sporrans.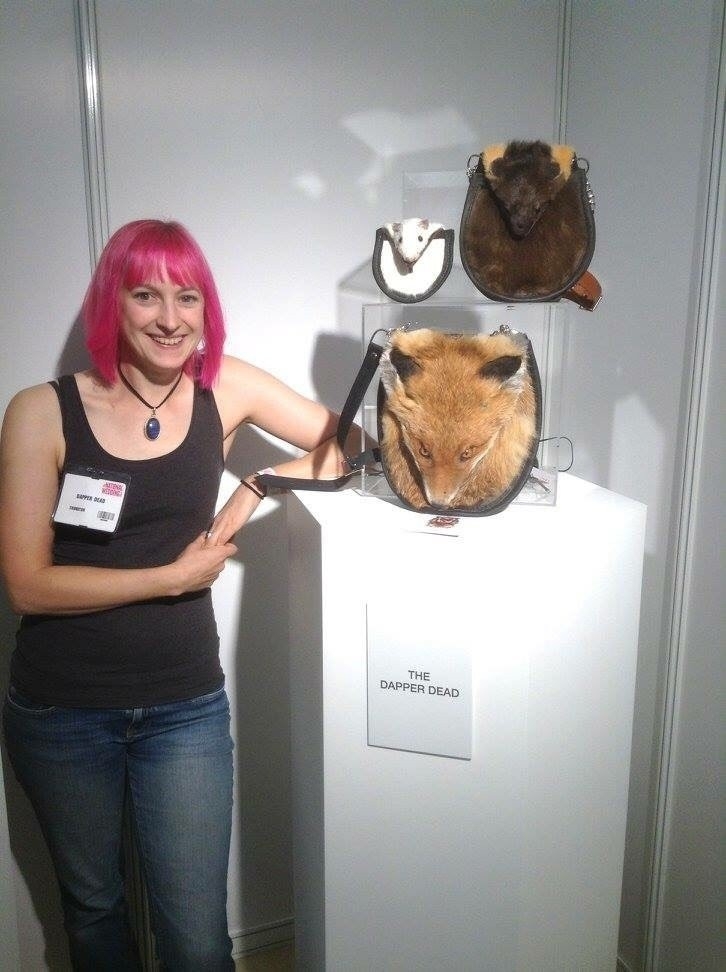 The sporrans with faces pay homage to the traditional style worn by officers and sergeants of the military in years gone by.
It takes around a month in total to complete the process of each piece of kiltwear.
Emma has been around taxidermy for years having studied equine science at university where she spent a lot of time surrounded by "pretty horrendous" attempts at preserving dead animals.
Her industrial-sized freezer is currently overflowing with animals and is now considering getting a second for her outhouse workshop.
She added: "A lot of friends have been embracing my weird job and letting me know if they ever find some roadkill.
"I'll either collect it or, in some cases, they'll bring me the dead animal to see if it was something I could work with.
"I don't think I'll ever get bored of taxidermy."