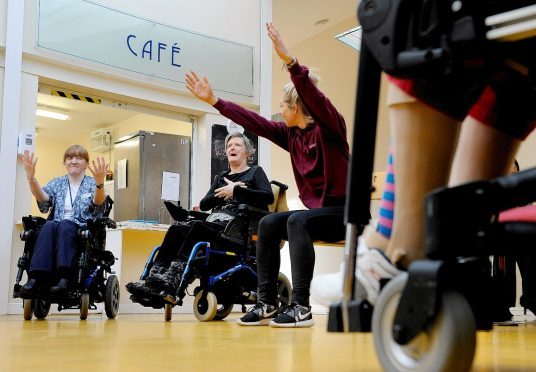 It's the only purpose-built specialist neurological care centre in Scotland.
And now, Sue Ryder Dee View Court in Aberdeen, which provides round-the-clock care for people with a wide variety of conditions affecting the brain and nervous system, has launched a Capital Appeal to expand its range of services.
The charity needs to raise £3.9million to build an extension at its Kincorth base and increase the number of people it assists from 24 to 44 by 2019.
The Press and Journal is backing the fundraising initiative, which will be formally launched on June 14.
Dee View Court currently provides constant support for those with Huntington's Disease, acquired brain injury, multiple sclerosis, Parkinson's Disease and Motor Neurone Disease.
These conditions can affect anyone at any time; they do not discriminate and can be devastating, both for those affected and their families.
At the moment, it is estimated there are 200,000 people in Scotland living with complex neurological conditions. But, due to a desperate lack of care provision in many areas, hundreds of people are being placed in inappropriate settings.
This has seen people in their 30s spending years in care homes for the elderly. Sue Ryder is determined to take steps to address the issue, including the expansion of Dee View Court.
Their campaign has been supported by former regional president of BP, Trevor Garlick, OBE.
He said: "Everyone deserves the chance to get the most out of life and so I am proud to chair the Capital Appeal for Sue Ryder Dee View Court in Aberdeen.
"Please join us as we transform the lives of people with complex neurological conditions from across Scotland."
Pamela Mackenzie, Director of Neurological Services in Scotland, added: "Sue Ryder Dee View Court sets the standard on caring for people with neurological conditions in Scotland, and yet as demand continues to grow, we desperately need to do more.
"This is why our Capital Appeal to raise £3.9million is so important. We are determined to give more people the care and support they need and deserve to flourish in life."
The campaign has been backed by Damian Bates, editor of the P&J.
He said: "Sue Ryder do wonderful work to help so many people affected by these neurological conditions and they are inspirational.
"We are delighted to help highlight the appeal and let our readers know about the first-class care provided at Dee View Court."
'I loved it from the moment I got here'
When she was in her 30s, Heather Taylor had a spring in her step.
The Dyce woman loved her job as a nurse and she adored her two children.
But then, she noticed a gradual deterioration in her health. Her legs weren't as strong, and she couldn't make her body do what she wanted it to do.
As time passed, the symptoms inexorably worsened and, following a number of trips to her GP and Aberdeen Royal Infirmary, Heather was diagnosed with multiple sclerosis.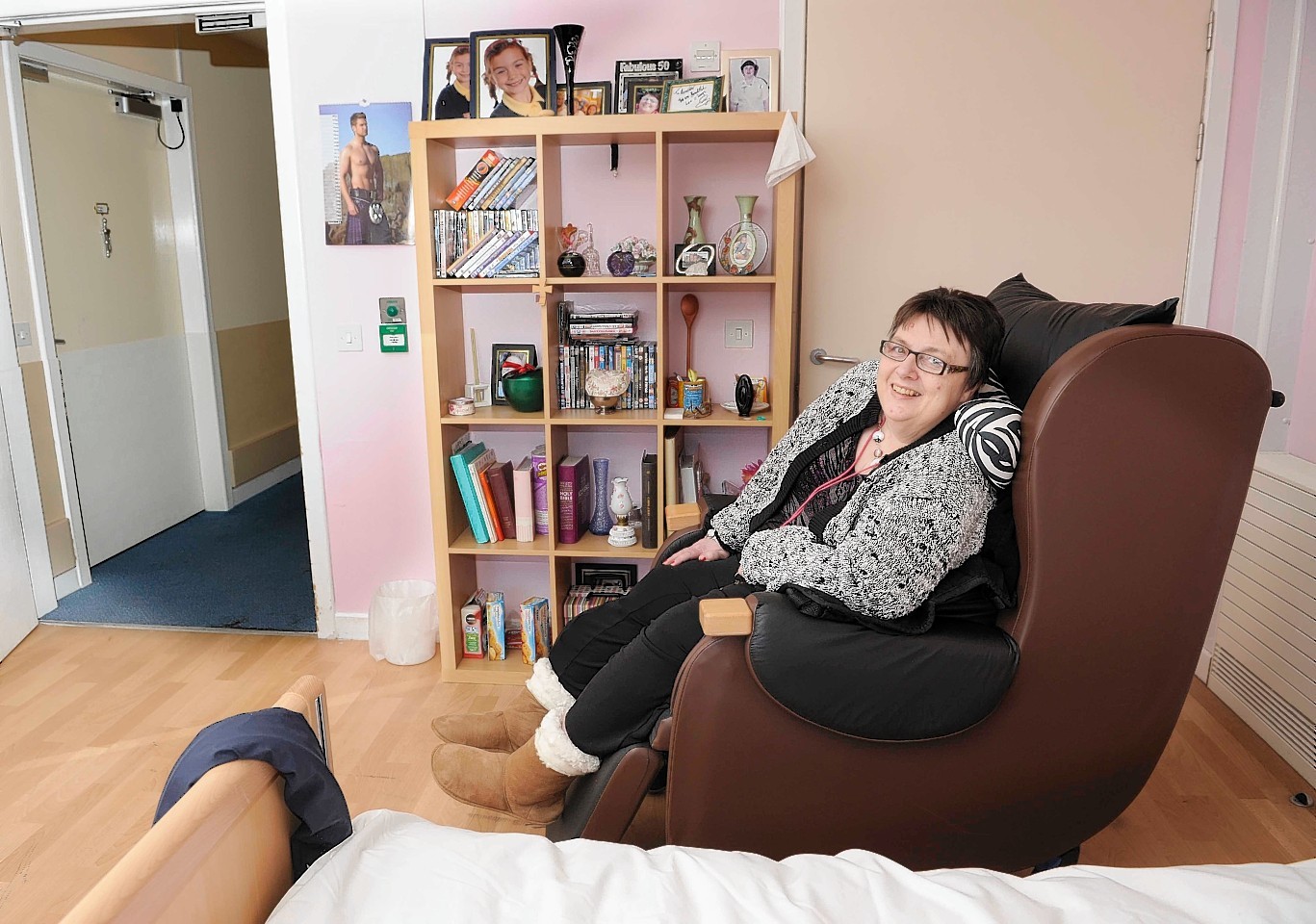 It was the start of a lengthy ordeal for the once-energetic woman, which saw her confined to a wheelchair, before she was offered respite treatment in a care home.
At that stage, she was just in her early 40s. As she said: "I was much younger than the other residents. There wasn't a lot for me to do there, but I ended up spending time helping the staff with the other residents.
"I had worked hard at school. Then I trained as a midwife and delivered 100 babies. I loved my job, but obviously I couldn't do it any more.
"I couldn't do much that was practical, but I could still hold their [the care residents] hands."
By now, Heather's children were grown up and her daughter had moved to Blackpool and started a family of her own. It was a difficult situation for everybody, but she found strength, succour and huge encouragement when she was assessed for a place in a Sue Ryder specialist neurological centre.
In March, 2009, she moved into Sue Ryder Dee View Court in Aberdeen's Kincorth area – a facility which offers round-the-clock care from a dedicated team of nurses, carers and specialists – and it proved a major turning point in her life.
As she said: "I loved it from the moment I got here. Everyone is very friendly and there is always someone to help you if you need them.
"I get physiotherapy, which helps me feel better. But there are other activities, such as a dancing, a book group – which I've joined – and baking.
"I know I am so fortunate to be here and I feel sorry for the people who can't get a place in a specialist centre like this. People here really understand MS, and understand my needs.
"If you can get to a place like this, then I really think it helps 100%."
In Heather's pleasantly decorated room, there are several pictures of her cherished granddaughter, Jessica. Sue Ryder Dee View Court caters for 24 people such as her and there are plans to expand that number to 44 in the next few years.
From the 56-year-old's perspective, that development can't happen soon enough.
She added: "I feel I am special because I am here. Just because you've got MS, it doesn't mean that life is over.