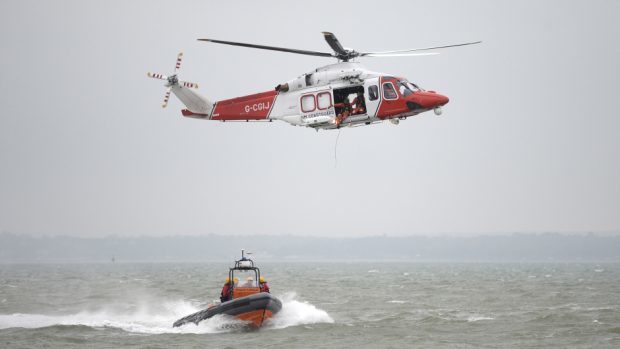 A major rescue operation was launched when a north-east trawler began taking on water more than 40 miles off the coast of Fraserburgh.
All five crew members of the Ocean Pioneer FR928 desperately worked to pump water out of the vessel while a coastguard helicopter raced to assist from Inverness.
Fraserburgh's volunteer lifeboat crew was also alerted and launched shortly after the distress signal was received from the 62ft prawn and whitefish boat around 11am.
Three other fishing vessels in the vicinity, around 40 miles east of the port, were standing by during the rescue operation.
The helicopter flew to Aberdeen to refuel and was stood down at around 3pm as the crew of the RNLI Willie and May Gall began towing the stricken trawler back to its home port.
It is understood none of the five crew suffered any injuries, but they continued to pump seawater out of the trawler during the slow trip back to harbour.
A spokeswoman for Aberdeen Coastguard said: "The vessel is under tow from Fraserburgh lifeboat. They are maintaining water, the leak is not plugged."
The Ocean Pioneer was scheduled to return to Fraserburgh late last night.
Local councillor Brian Topping said it was a "great relief" that all the crew were returned home safely.
He said: "I'm relieved no one has come to any harm and the vessel has been taken in safely.
"I take my hat off to the lifeboat crew. It's a service some people may take for granted. They put their lives on the line every single time a distress signal comes in.
"We're very proud of our unsung heroes. I'm sure Fraserburgh's fishermen and other seafarers are grateful for their support."
Earlier this month, the Fraserburgh RNLI volunteers launched after a local fishing vessel spotted a life belt in the water near Sandhaven.
But despite fears of a man overboard situation, the lifeboat was stood down when an old lifebelt – possibly discarded – was pulled from the water.