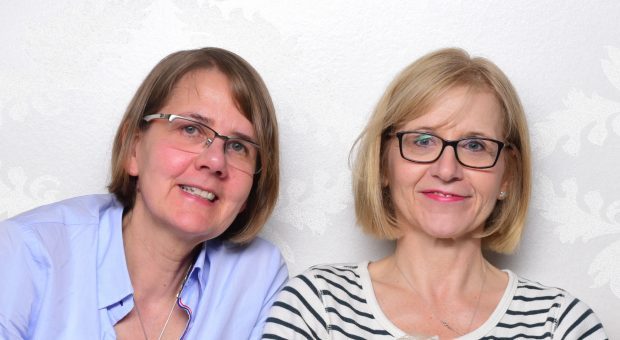 A German couple's holiday to Scotland was almost ruined after a freak technological blunder meant they bought Braemar Gathering tickets dated this Sunday.
The only problem with that is the event actually takes place today.
Liv and Susann Schindler first attended the historic Highland Games event in Aberdeenshire last year and "fell in love" with the area.
GALLERY: Pictures of Braemar Gathering from through the years
The couple, from Hamburg, enjoyed it so much that they have planned a three-week tour of the country around today's 202nd gathering.
Thousands of people, including the Queen, are expected to take in the spectacle from 9.30am at the Princess Royal and Duke of Fife Memorial Park.
But the Schindlers faced the prospect of arriving a full 24 hours later, to see little more than collapsed tents and stands being dismantled.
It was only thanks to an eleventh-hour check that the mix-up was brought to the attention of organisers, and the pair managed to arrange replacement tickets.
Liv Schindler said: "We booked them from Germany, and it was only on Thursday that we realised they were false.
"We would have been devastated if we got there on the Sunday and there was nothing there.
"We came over especially for it, we fell in love with Scotland when we visited last year and have gone around Inverness and Aviemore before the games."
The couple, both 50, initially suspected they had been duped and voiced fears that other parties planning to visit the games could arrive on the wrong day.
But the online ticketing agency at the heart of the confusion, Bookitbee, insisted the glitch was an isolated incident caused by a technical hiccup.
Company director, Frank Di Mauro, said: "What happened was that we were pitching to the Braemar Gathering to sell tickets on their behalf and made up a dummy webpage to show what it would look like.
"It was only supposed to be a demo, and it has now been taken offline.
"Thankfully, the Schindlers were the only people who bought tickets that way and we will refund them."
Braemar Gathering secretary, Jim Wood, responded the episode served as a reminder that it was best to purchase tickets via the official website.
The Queen, who is holidaying at Balmoral, is expected to make the short journey to watch the traditional showcase.