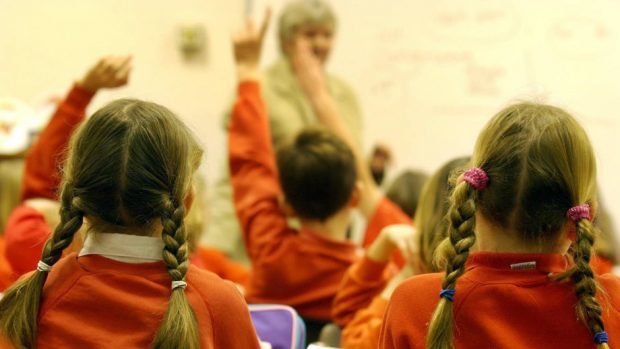 The number of Aberdeen primary school children in large classes has gone up by 20% in three years.
New figures show there are 63 classes of 30 or more pupils across the city – involving almost 2,000 pupils.
That is a significant increase since 2014 when there were 1,630 young people affected, in 52 classrooms.
Scottish Government guidelines state that primary one and composite classes should not exceed 25 pupils, although primary three to four classes can have as many as 30 pupils, with primary four to seven classrooms limited to a maximum of 33.
The city council said none of those caps had been breached despite the rise – which means 1,955 pupils now have to share teachers' attention with at least 29 others.
The average roll for the bigger classes has now topped 31.
Councillor David Cameron, education spokesman for the SNP group at the local authority said: "While class sizes of 30 and above aren't ideal, they're not necessarily outwith guidelines and it may well be that it's helping to facilitate smaller classes for primary ones.
"Hopefully the investment that the Scottish Government is making in education, including funding targeted in Aberdeen through the transition training fund, will help bring down class sizes in future years.
"We've also seen significant investment in affordable housing from both the council and Scottish Government which will help to bring down living costs and make our city a more attractive location to the best newly qualified teachers from across the country."
Tom Mason, Conservative city councillor and north-east MSP, argued the rise in large classroom sizes is partly due to "red tape" from the Scottish Government.
He said: "The SNP has been promising to cut class sizes for the past ten years, and has clearly failed to stick to that pledge.
"There is an issue in Aberdeen with teacher recruitment, but we also see this in other parts of the country such as Edinburgh, Angus and Perth.
"At present, there are hundreds of well-qualified applicants from other parts of the UK that are being prevented from taking up posts north of the border due to government bureaucracy.
"The SNP could help to address the shortage by removing the red tape and allowing these teachers to enter the classroom."