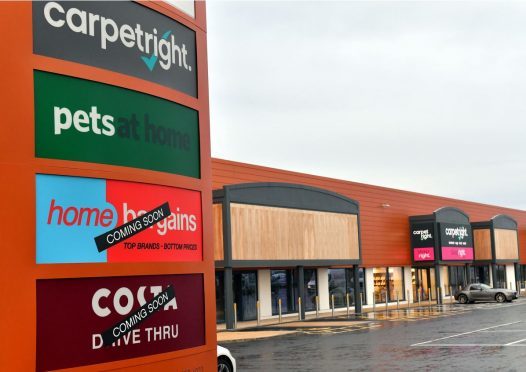 A high street giant has confirmed a much-anticipated store will be opening in a suburban retail park next month.
Marks and Spencer (M&S) is the first of a number of major firms that will be moving into the Bridge of Don Retail Park in the coming months.
Last year Standard Life, the owners of the Denmore Road site, submitted plans for a number of units as part of efforts to breathe new life into the shopping area.
M&S was one of the first retailers to sign on the dotted line to open one of its foodhall stores.
Costa, Pets at Home and Home Bargains are also on board. B&Q and Carpet Right will remain at the site.
Now the park owners have confirmed the store is being fitted out and is expected to open early next month.
A spokesman for Standard Life said: "We can confirm that M&S is currently fitting out its new store at Bridge of Don Retail Park, and is due to open in early December.
"Four other retailers, namely Costa, Carpet Right, Pets at Home and Home Bargains, join them in opening at the Park over the coming months."
A spokesperson for M&S added: "We're looking forward to bringing the very best of M&S Food to the Bridge of Don Retail Park in the coming months with a new M&S Foodhall. We'll continue to update the local community with further details as plans progress."