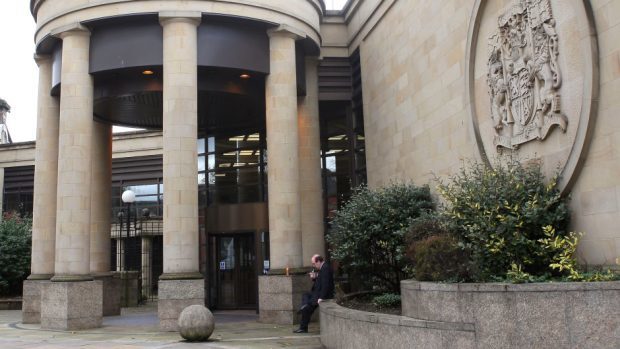 Three men linked to serious organised crime have been jailed for a total of more than 20 years for dealing heroin and cocaine.
Mark Simpson, 47, Steven Vidgen, 38, and Lee Wallace, 39, were found with class-A drugs worth more than £100,000 in Aberdeen.
Police raided a property in Hutcheon Court on July 22, 2016 and arrested the men.
The arrests followed a covert surveillance operation which recorded Vidgen and Wallace selling drugs at a city park close to families enjoying the park and children playing.
The court heard that Simpson directed the drugs operation in Aberdeen, providing instructions to Wallace and Vidgen on selling the heroin and crack cocaine.
The three men pleaded guilty to two counts of being involved in the supply of class-A drugs, charges which were aggravated by connection with serious organised crime.
Another man, Robert Bell, was bringing drugs to the flat at the same time as the raid and was also arrested. He was jailed for six years in November 2016 after he admitted two charges of being involved in the supply of drugs.
Simpson was jailed for eight and a half  years at Glasgow High Court today, while Wallace and Vidgen received sentences of six and a half and five and a half years respectively.
Procurator fiscal for homicide and major crime, Nicky Patrick, said: "This case demonstrates our commitment to prosecuting those who bring harmful drugs into our communities."
Detective constable Lewis Murray also welcomed the sentencing.
He said: "The drugs recovered were ultimately destined for the streets of the north-east where they would only spread misery and leave harm behind.
"By taking the drugs out of circulation and putting the offenders to court we hope that this serves as a reminder that we are committed to tackling the illegal supply of drugs in the north-east and do so every day."