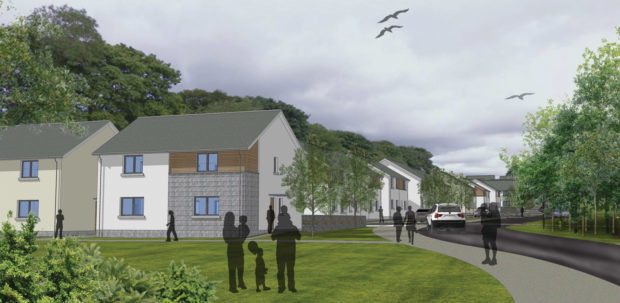 More than £640,000 has been pledged to build a new affordable housing development in Aberdeen.
The city council has given the money to Castlehill Housing Association for its 36-house project at Maidencraig, off the Lang Stracht.
Last month the local authority handed over the first of 80 new properties at Manor Walk, while work is also continuing at a 99-home project at Smithfield.
Sandra Macdonald, the council's housing spokeswoman, said: "This is another welcome investment in affordable housing in Aberdeen and part of a bigger picture of positive change in housing provision in the city.
"As a council we are actively adding to our own housing stock, with two major developments ongoing, but it is essential we work with housing associations and developers to address the challenges the city faces.
"The grant funding to Castlehill Housing Association is a good example of that approach and we are pleased the Maidencraig project, in conjunction with Bancon Homes, is moving forward."
Fiona Murray, director of development services with Castlehill Housing Association, said: "Castlehill welcomes the support of Aberdeen City Council towards achieving our objective of delivering much needed affordable housing in the city."