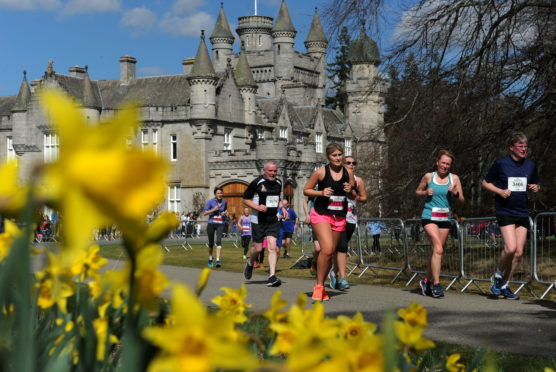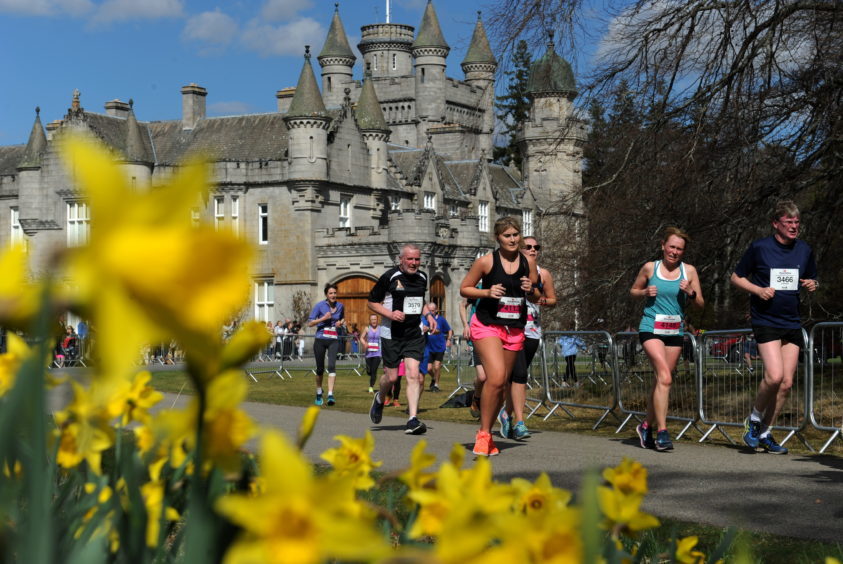 Thousands of runners pushed themselves to the limit for this year's Run Balmoral yesterday with the stunning Royal Deeside as their backdrop.
A record-breaking 5,500 people took part in the event in the blistering April heat over Saturday and Sunday.
The hugely popular race, now in its 21st year, lets competitors test their mettle while running through the Royal estate in the shadow of the Queen's house.
On Saturday, there was an adult 5 and 10k, with two school races as well.
And yesterday, there was the 27Kduathlon – which consists of a gruelling 16K mountain biking stage and 11K of running – the 15-mile and three mile trail race.
But it has become more than a sporting event over the years with food and other stalls, as well as an activity village for youngsters.
And organisers estimated there were about 15,000 people in attendance across both days.
James Knowles, chairman of Run Balmoral, said he was "sunburnt" but delighted with another successful event as the run races into its third decade.
Mr Knowles, who has been involved with the event for the past 10 years, said: "I've seen a lot of changes in my time and this year was a fabulous two days in Deeside.
"That setting makes all the difference, especially with the weather we had, and even serious runners say they are bowled over by the scenery.
"On days like we had this weekend there's nothing better."
Among the highlights of the weekend was yesterday's trail challenge which pits runners against tougher terrain than the traditional contest.
Mr Knowles added: "We had 500 people take part in the trail event this year and the reports we've had back are that the runners loved it.
"We're doing something a bit different from the normal 10K, we are asking people to come 60 miles from Aberdeen so we need to provide them with some entertainment.
"Our goal is to keep everyone here the full day."
And the chairman said the challenge would now be to top this year's race.
"We have a de-brief in a month's time where we'll look at what needs to be addressed," he added.
"But that will definitely be part of the discussion, you have to always look to improve."