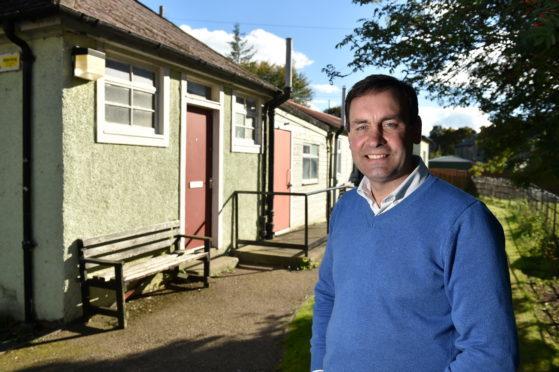 A disused Aberdeen City Council depot has been handed over to a support group which is looking to expand its activities.
The local authority has passed on the former building services site on School Road to the nearby Seaton Community Church.
The group works to tackle loneliness, promote parenting and life skills, encourage children to exercise and also runs hot meal services during school holidays.
The church plans to demolish the buildings and construct a community centre to allow it to develop its existing programme in the regeneration area.
Pastor Barry Douglas said he was looking forward to doing "even more" for the community in Seaton.
He said: "We are just delighted at the news and we are very grateful to Aberdeen City Council for their vision and support.
"We are looking forward to building a modern community centre for the people of Seaton.
"We already run a number of programmes in Seaton and are looking forward to being able to organise and partner with groups across the city to help run even more activities."
The move has been carried out through a community asset transfer.
Co-leader at Aberdeen City Council, Douglas Lumsden, said it would make a "real and lasting difference" to residents who lived in the area.
He added: "The Seaton Community Church is already working closely with the council to improve the quality of life for residents.
"A number of current projects and those planned meet the objectives of the Local Outcome Improvement Plan, a shared vision of Aberdeen as a place where everyone can prosper.
"By using surplus souncil assets in new ways and supporting the goals of partners like the Seaton Community Church, we can make a real and lasting difference to people across the city."