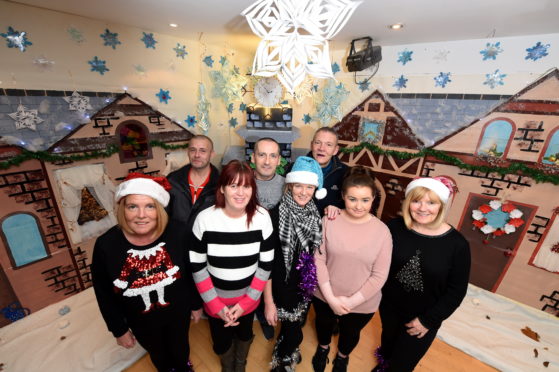 People recovering from drug addiction have come together to create their own Winter Wonderland scene – and celebrate the progress they have made over the past 12 months.
Members of Aberdeen Foyer's Outreach team worked for weeks to create a special display at the social enterprise's Marywell Centre base.
The display is adorned with hundreds of hand cut snowflakes, homemade wreaths and colourful cardboard buildings.
All Foyer staff were able to visit the Winter Wonderland on Friday, with service users gathering to put on a carolling performance for their audience.
Loraine Stephen, service manager of the Outreach Team, said the display reflected the "positivity" the organisation has seen this year.
She said: "The display marked the end of the year for service users, staff members and volunteers.
"We worked with Alcohol and Drugs Action Aberdeen to create the space – and the service users did fantastically with the room they had to work with.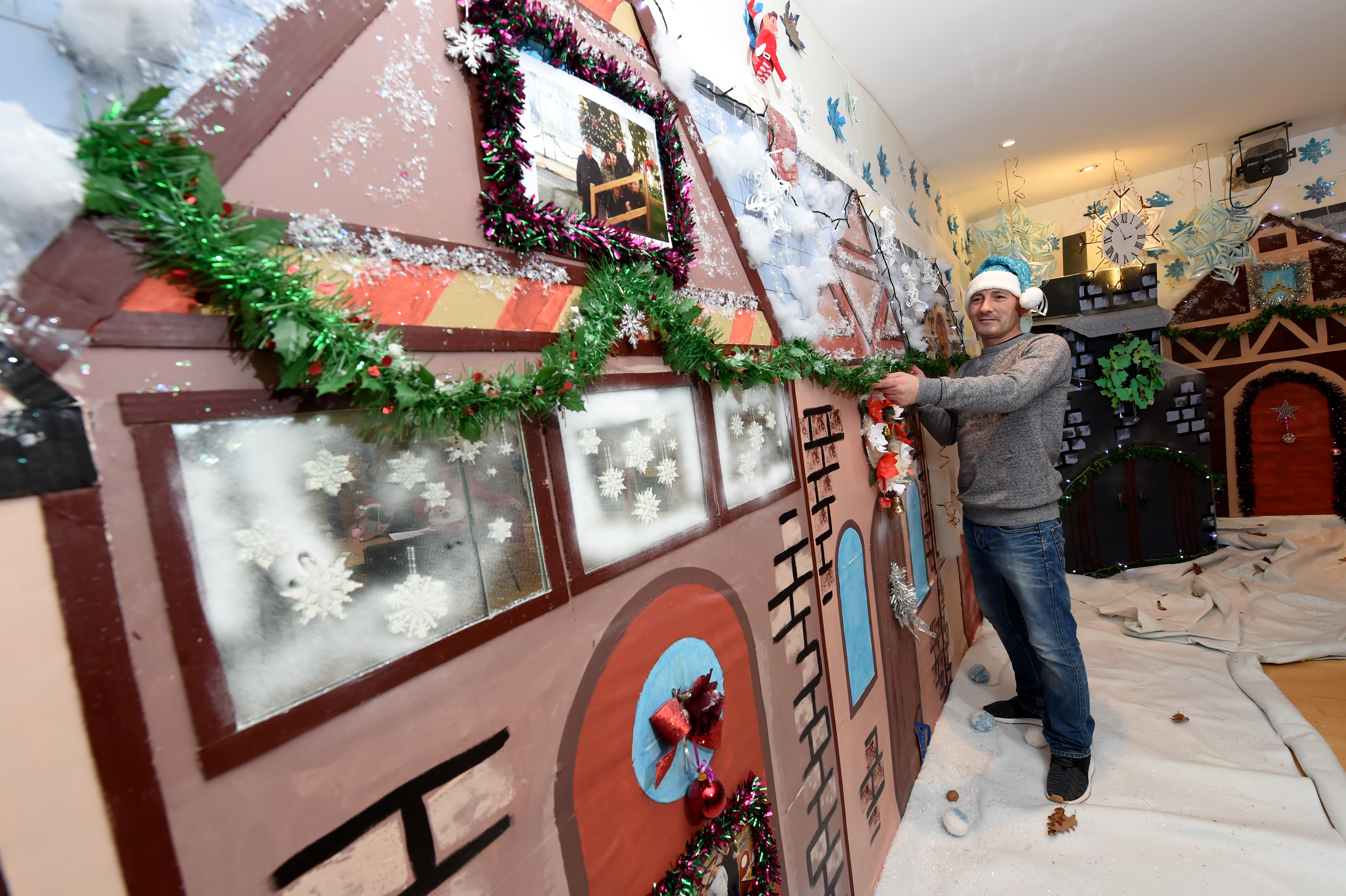 "It's important for those on their road to recovery to have a routine and complete tasks that help them learn new skills and gain confidence.
"It was a way for us to show their positive recovery journey and highlight the improvements that these people have made throughout the year."
Established in Aberdeen in 1995 in response to concerns about youth homelessness and unemployment, the Foyer has reached beyond its early focus and provides services across the region.
And they now provide connected services – such as mentoring, counselling, employment support and health improvement initiatives to people of all ages.
Throughout the year Aberdeen Foyer has worked with Outreach team service users to gain accredited qualifications through a partnership with North East College and encourage them to get back into employment.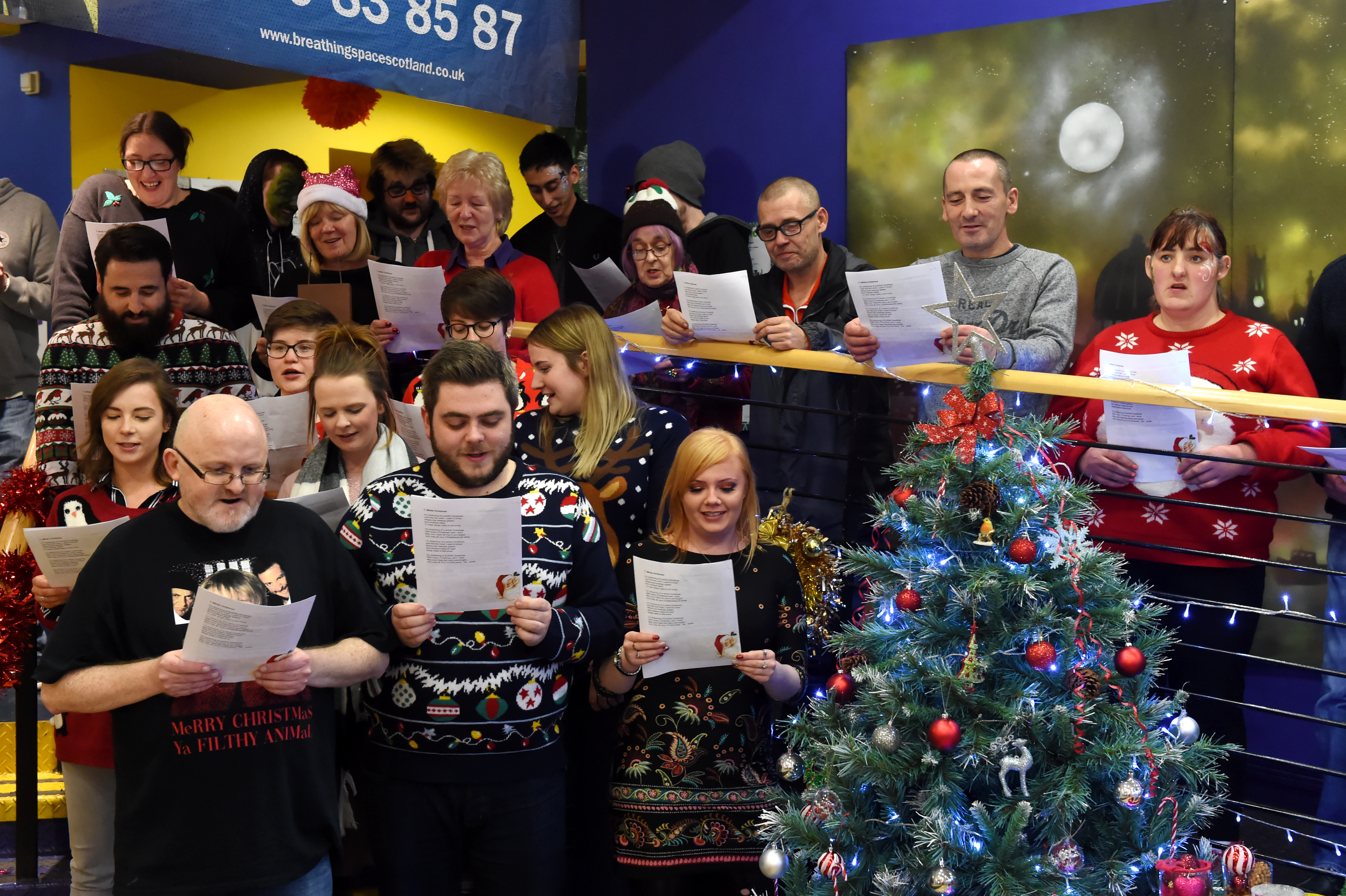 Mrs Stephen urged anyone who is seeking to recover from addiction to get in touch and make 2019 their own.
She said: "Anyone struggling with addiction is always welcome to drop in, call or email to find out more.
"We have a variety of sub groups, such as women only groups, men only groups, an allotment group and more to help people learn skills they are genuinely interested in, in a comfortable environment."
Members of the public can view the Outreach team's display by contacting Mrs Stephen ahead of time, on 07876 860562.
Visit www.aberdeenfoyer.com to find out more.