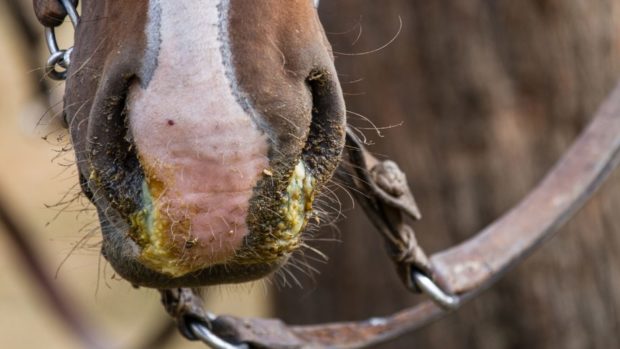 A horse in Aberdeenshire has been diagnosed with equine influenza while in quarantine – the most northerly confirmed case in 2019.
The animal was discovered to have the disease, also known as horse flu, during a routine check at an isolation unit several miles away from Millbuie Livery.
It is the latest incident of horse flu recorded by the Animal Health Trust during the ongoing 2019 outbreak in the UK.
Most of the cases have taken place in England but four have been in Scotland.
There have been 69 incidents so far, with the Aberdeenshire case the 68th.
Yesterday Millbuie Livery owner Patsy Thornton said: "Through our own experience and veterinary advice we introduced a higher standard of isolation earlier this year due to equine flu.
"We work very hard to make sure that our horses are cared for and always take on board expert advice diligently.
"We have worked closely with Ardene House Vets over the years and would like to thank them for their assistance."
For the first time in 15 years, horse racing was cancelled across Britain in February due to concerns about the disease.
Earlier this week, a New Deer Show committee member quit over an equine flu vaccine row, after plans to ban horses from the agricultural show unless they were vaccinated the week before.
The highly contagious condition can infect horses, mules and donkeys. Symptoms include high fever, coughing and nasal discharge.
A statement from Ardene House Vet said: "Sadly, we can confirm that we are dealing with a confirmed case of equine influenza in Aberdeenshire.
"The horse was intended to join Millbuie Livery Yard, but has been at their isolation facility since transportation.
"Thankfully, their isolation is several miles from the main yard with no nearby contacts.
"As she was a young, recently imported horse she has only had her first vaccine and was diagnosed with a routine swab this afternoon. She will remain in isolation until she has the all-clear.
"The situation has highlighted to us how very important gold standard isolation and vaccination is. Thankfully, at the start of the year due to the flu outbreak, Millbuie took our advice to isolate over a mile from the main yard, as flu can spread by air.
"As she is on a separate premises, their liveries can continue as normal."
---
In an earlier version of this article we reported that the horse was diagnosed at the livery. We are happy to clarify that this was not case.